Bahrain's 2022 Formula 1 pre-season test is over, and while all eyes are now set on the season opener in less than a week's time, TeamTalk will try to give some predictions of this year's F1 pecking order.
We know it is risky business to try and predict an F1 pecking order in normal seasons, let alone in 2022 with the major technical overhaul the sport is going through, which makes every team a potential contender, as no one can actually confirm who has found the silver bullet and who has not.
But, where's the fun in playing it safe? So the team at Grandprix247 has decided to put their necks out and offer their predictions on who's hot and who's not after the conclusion of the official pre-season test in Bahrain on Saturday.
[poll id="13″]
---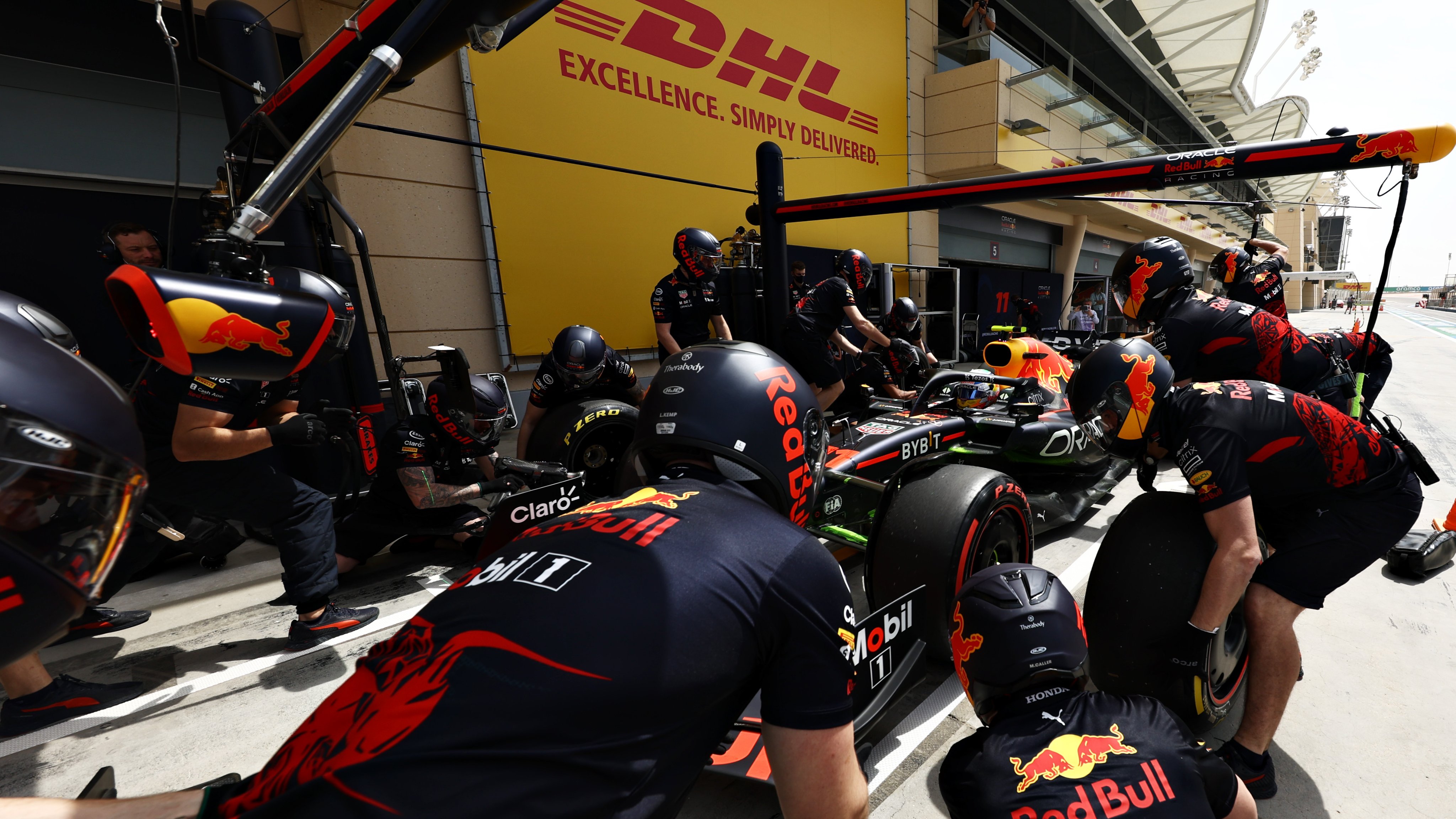 Mark Kay: My simplistic function places Red Bull at the top, followed by Ferrari and Mercedes closely behind
Before I give my thoughts, it is important to preface them as always with the caveat the making bold predictions from the observations of testing is always a risk.
I have always tried to balance my thoughts on the outcome of pre-season testing on some form of function of performance, risk, and consistency.
We always talk about who concludes testing with the ultimate lap times, but we never really know at the time if there has been some form of strategic sandbagging, and history has proved this theory as valid.
Nevertheless, history has also supported the developmental tactics of taking risk as early as possible in the season and being able to complete the most mileage.
My simplistic function places Red Bull at the top, followed by Ferrari and Mercedes closely behind,
I need to support my comments with the reality that in my country I haven't been privy to any coverage of testing whatsoever, and so my comments are purely based on the words of others.
Maybe, it is time Liberty looked a little more seriously at the contractual arrangements in fringe countries such as Australia, but I somehow doubt that will happen.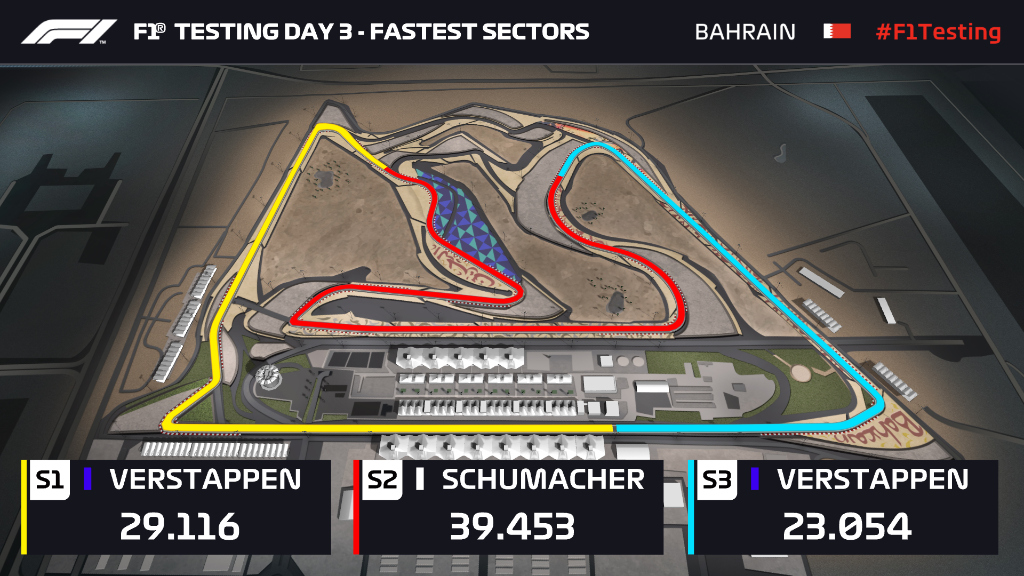 Sean Stevens: Hamilton clearly a very happy camper despite what he says
The most surprising thing that happened on day one of the Bahrain Test was a total lack of bollocks being spoken. I was beginning to think that the whole F1 Paddock may have read my opinion piece on "what makes the grass grow greener in Texas…" and were out to prove me wrong!
Then Christian Horner came to my rescue, and suddenly I was vindicated. After a six-hour absence, the mother-load was unleashed as Horner dropped a torrent of unstructured ramblings about the W13 and the incredible diet it seemed to have been on since its last outing in Barcelona. According to Horner the car was clearly illegal, but in a totally legal way that was not in the spirit of the regulations and therefore illegal.
Really? I can only assume he'd been at the ethanol additive for the fuel before the interview and lost the connection between his brain and mouth. What I think he wanted to say was something like "Shit, I wish we'd thought of that."
Unfortunately, that was not what emerged. Just when I thought it couldn't get any better, he then did another interview refuting what he'd said earlier and that it (the W13) is perfectly fine and legal and that he had never said it was illegal, and no one can prove he did.
I presume that during the intervening period between the two interviews, the good "Doctor" did some face slapping and cold water over the head pouring. Telling him to go back out there and try to un-shit his shit. Thank you, Christian.
Come Day 2 and I see an interview with Hamilton telling us how difficult the car was to drive, that the others were in better shape etc etc. Nothing new in the words here except I recommend watching the clip, because throughout the whole interview he was clearly a very happy camper.
All very different to last year when the team really was all over the shop. Dare I say he was smirking like a driver who knows they have just sent the big teams in the paddock into a tail-spin and that they have something equivalent to Brawn's diffuser tweak of 2009. Or maybe he just knows his name's already on the 2022 Trophy. Hush my mouth!
Finally, just to keep it all really surreal. Kevin Magnussen tops the timesheet in a Haas? What odds would you have got for that prediction a month ago. So pleased for Kevin and I wish him all the best. I have added him to my "Thrivers" list for 2022.
Kevin Melro: Ferrari, McLaren and surprise of testing Haas all appear to be just a step behind Red Bull
"Verstappen flashing some serious pace in a 2021 testing re-make means it's Red Bull's to lose. I've spent a lot of time fighting against what my eyeballs tell me and instead of finding ways to interpret the data by scale instead of emotion.
Looking back through the entire hybrid era, comparing testing lap times to their respective Grand Prix qualifying times, either the Bahrain GP or the Spanish GP, the immediate trend that jumps out is how closely matched the times in testing are compared to actual qualifying pace.
Historically Ferrari are a near match when comparing testing to qualifying pace, they don't leave much of anything behind, it's all very honest.
Red Bull and Mercedes on the other hand are another story.
Throughout the hybrid era, Mercedes have gone on to show the greatest overall improvement from testing to the respective Grand Prix qualifiying pace,five of the eight previous years. It's the basis of the "sandbagging" claim targeted against them.
While Red Bull have too hidden pace in their past, it hasn't been the case over the last two years where Verstappen has delivered impressive pace during testing. We only need to look at 2021 testing times where the World Champion led testing on the final day on the C4 tyre and then went on to a dominant pole at the Bahrain GP with a lap again on the C4 tyre but just a touch slower than his testing lap.
The claim that "no one gives full beans in testing" is disputed, especially coming from Verstappen who on Saturday on day 3 of Bahrain winter testing did his best impression of 2021 by producing a lap that will more than likely go on to stand for pole position for next Sunday'srace.
Not for a second should we forget Mercedes. Forget about their struggles at Bahrain maybe, but their story lays in Day 3 of Barcelona testing where it seemed Hamilton and Russell coasted to the top of the leaderboard. Of the six days of testing, it was the only one time they flashed the goods.
We can argue about predicted fuel loads and tyre performance comparisons until we're blue in the face, but that's best left to the track side professionals, that's what they do best, they make up the news.
Instead, by applying simple math it is possible to take Mercedes' best lap from Barcelona testing and "convert" or "translate" it into a Bahrain equivalent lap time by firstly correcting for circuit length followed by another correction for the differential in average speed using 2021 as a guideline.
Last year's qualifying results between Barcelona and Bahrain showed a fractionally lower average speed at Bahrain. This might not be a 100% accurate method but at least the concept is fundamentally plausible.
Doing the math converts Hamilton's Barcelona lap from a 1:19.138 to a Bahrain equivalent of approximately 1:31.772 or just 0.052s behind Red Bull's best Bahrain lap time.
It's fairly simple math, if I can do it, then every team have already done it. Despite two different versions being tested by Mercedes I have a hard time believing their decision on which concept to pursue will be made entirely on the basis of cosmetics.
Mercedes are not the only team to benefit from the Barcelona lap time conversion. McLaren, Ferrari, Aston Martin, AlphaTauri and Williams showed better performance at Barcelona than Bahrain in theory.
Heading into Bahrain, my best guess is a Verstappen pole and a Verstappen win. Red Bull will be accompanied by Mercedes in hot pursuit.
Ferrari, McLaren and the surprise of testing Haas all appear to be just a step behind Red Bull and Mercedes, approximately +0.500s.
Aston Martin, AlphaTauri and Alpine seem to have all found themselves in a cluster reminiscent of early 2021 that will for the most part be battling behind Ferrari and McLaren. Alfa Romeo and Williams look set for the battle of not being last.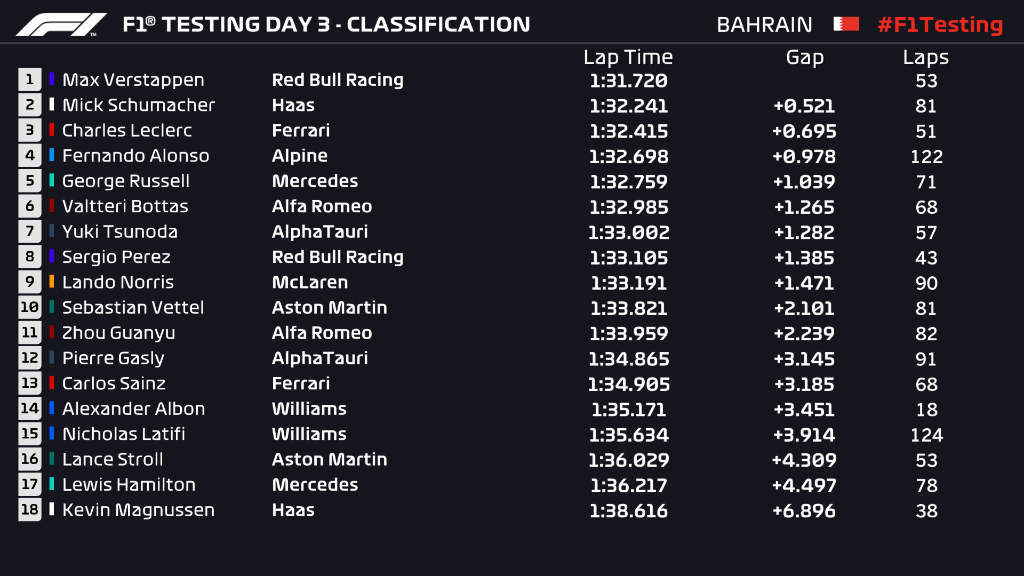 Jad Mallak: Mercedes not at their World Champion best… YET
So the Bahrain test is over, and here comes the hard part of trying to understand it. Now I am not a numbers' person so I have to rely on my gut feeling, and what I could take note of while watching the test. So with the risk of ending up eating my own words, let's have a go at trying to make some sense out of Bahrain.
The first thing is that the new regulations will not eradicate the "A Teams" and "B Teams" classification in F1, but may bring them closer in terms of performance gaps. There might be some movements from one class to the other, but there will still be two different tiers, which has always been the case, and nothing wrong about that to be honest.
Ferrari, a "B" over the last couple of seasons has clearly moved into the "A" league, while McLaren are hovering around that threshold, their brake troubles in Bahrain preventing us from seeing the fuller picture of where the Woking squad really is, but they are generally good.
Now Ferrari has been the pundits' favourite ever since the test started, and that F1-75 seems to be a solid car, reliable and consistent, and you could see the Reds are laid back, even sacrificing track time on Friday in Bahrain to run race-start simulations. That's either too bold or too stupid…
History is not on Ferrari's side, as they always tend to go for glory in testing, and end up nowhere to be found once the racing starts, so hopefully they've learned from that mistake.
Then Red Bull turn up with their upgraded RB18 on the final day, as if the car wasn't impressive enough already, but you cannot stop in F1. Sergio Perez went fastest immediately and then Max Verstappen went even faster in the afternoon saying afterwards they "did not give full beans" in the test.
Take what Verstappen said, and add Helmut Marko's smile after the Dutchman set the fastest time of the test to it, and there you have a reason for the other nine teams to worry.
Which brings me to Mercedes, who stole the show once the "zero-sidepod" W13 rolled out on Thursday in Bahrain. They are downplaying their chances to the max, and to be honest, the Silver Arrow did not seem happy at all "porpoising" all over the place.
Watching the team's garage and staff adds to that idea that the World Champions are not at their best, yet. Emphasis on the word "yet".
Mercedes will be burning the midnight oil from now till the season opener, analyzing their data and looking for ways to dial in their 2022 machine, and come the Bahrain race, I have a feeling they will be on it, slugging it out with Red Bull and Ferrari.
Until then, it is Red Bull, Ferrari, then Mercedes…
Another day, another epic testing tussle 😜

This time: @PierreGASLY 🆚 @LewisHamilton!#F1Testing #F1 pic.twitter.com/8cKsrEE14D

— Formula 1 (@F1) March 12, 2022
Paul Velasco: I believe the F1's 'Closer Racing' box has a fat tick in it
I could ramble on about this, but to keep it short I am going to put Ferrari, Red Bull and Mercedes at the top of the table.
Red Bull because they showed their hand in the final hour of Bahrain F1 Testing and it was formidable; Ferrari because they have never looked this potent and relaxed for ages; Mercedes because they are a winning machine and have two cars to pick from, namely the incredible piece of kit we saw in Bahrain and of course, not to be forgotten, Barcelona version of the W13 that blew everyone away.
How long six drivers will remain in the mix depends on the off-track development war. They are all well-heeled so this augers very well for more podium contenders than the usual four suspects, welcome Carlos and Charles!
Very close to this trio, I shall hazard a guess and say McLaren are looking potent, as are AlphaTauri; Aston Martin were probably the most improved team between tests, but the question remains: can customer teams win regularly on merit and seriously target F1 Titles? This season will be telling.
Beyond that, with the rest, it is hard to box them into a pecking order as there are too many unknowns and clearly some of these teams are chasing reliability, but from my perch, both Haas and Williams had impressive spells amid their troubles, when the Alfa Romeo was going – which was not often enough – it too looked good.
In retrospect, all teams could have done with another 2-3 day test, considering a whole new rules package and all that means, F1 teams deserved more testing time.
On a very plus side, in the all too brief 'racing' cameos I witnessed, namely Sainz vs Verstappen, and Gasly versus Hamilton going at one another, these cars are far more 'racy' or able to run in close proximity without the aero wake impacting the performance of the chasing car.
I am with those that believe the 'closer racing' box might have a fat tick in it. Let's see…
If I were a team boss, I would be lobbying for at least one more test day (eg. Wednesday) as the sport embarks on what might be its greatest season.
Bahrain qualifying on Saturday will be hugely exciting, and I predict a session hefty with big surprises even shocks because no one has gone "full beans" as Max said. Therefore, from my perspective, all in all, great vibes from Bahrain this past week!
In the comments below, let us know your thoughts on the F1 pecking order
ahead of the 2022 Bahrain Grand Prix
---
We're almost ready to begin our adventure in 2022 🙌#F1 pic.twitter.com/iipHpyTkXY

— Formula 1 (@F1) March 12, 2022