Not shy of raking in billions of dollars from his exploits as Formula 1 supremo, even Bernie Ecclestone is questioning the apparent greed of Liberty Media in expanding the World Championship calendar in the manner they are doing while slamming the sport's 'conquering' of the USA.
This year was supposed to be 24 Grand Prix races, but China did not happen and Emilia Romagna was cancelled because of flooding in the Imola region, but still 22 races remained scheduled on the calendar, 16 of which have been run and both F1 Titles all but decided with six races still remaining.
Ecclestone told Daily Mail in an interview after the Japanese Grand Prix: "My opinion is that 18 races is enough. We did 20 and I often thought that that was a bit too much. Because you have to think of the teams. Before long, they will have to employ double staff. With 22 or 23 races there will be too many divorces. It is a matter of when.
"I can understand the commercial people because they can say they are signing long-time agreements and that apparently makes the company they work for a lot more money. They can say they have ten-year contracts or whatever. So what they are doing is 100 per cent right for them at the moment commercially.
"But without any shadow of a doubt, I would stick to 18 prestigious races. That's because we don't know, however, long-term contracts are on paper. We don't know whether they will suddenly decide that it isn't working too well and stop."
Bernie: Singapore were about to stop, they phoned me…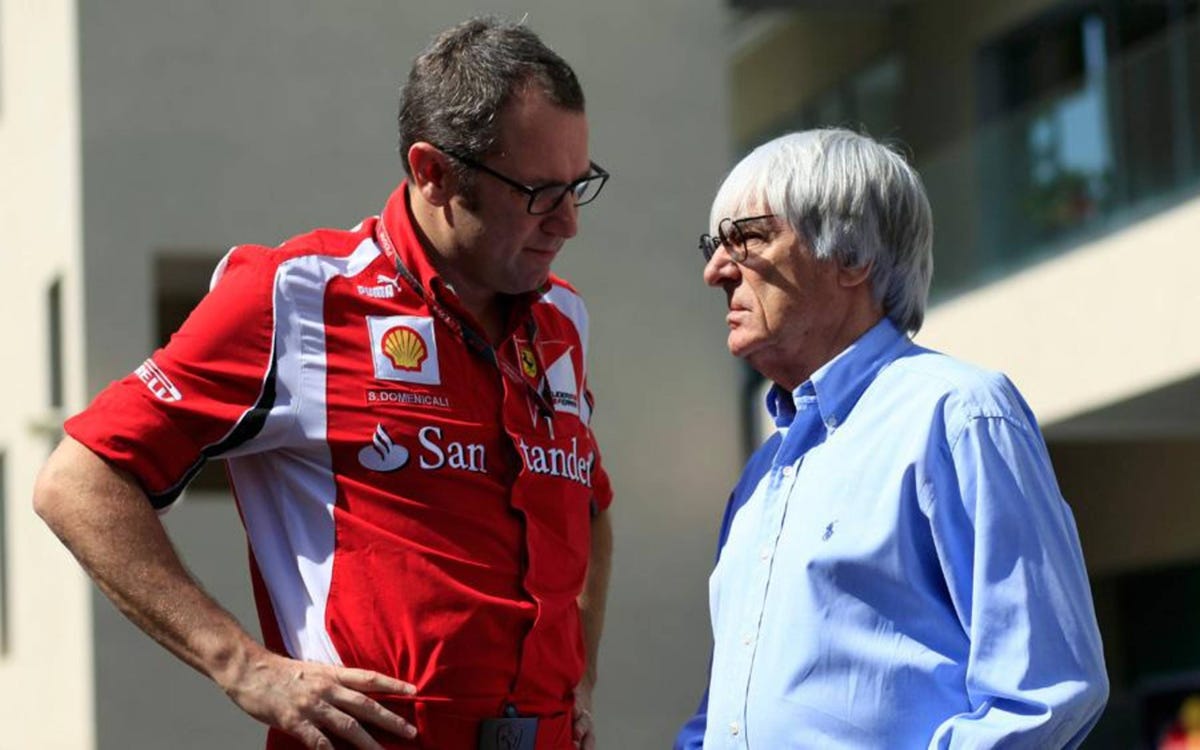 Proof that Ecclestone still has influence in the sport at the highest level, he went on to reveal: "Singapore were about to stop. They phoned me and asked me what I thought. I said they should see how it all works out but don't stop now. I moved it from 18 to 20. I don't want to make excuses for myself, but that was at a time we were moving it out of Europe to the rest of the world."
Former Ferrari boss, now CEO of Formula One Group, Stefano Domenicali succeeded Chase Carey who took over F1 from Ecclestone at the helm of the sport when, in late 2016, Liberty Media bought Formula One Group for $4.4-billion (£3.3-billion). The deal was finalized in January 2017 for a total of $4.6-billion (£3.44-billion).
Ecclestone, 94, recalled when the 58-year-old Italian landed the top job in F1 back in 2021: "Stefano called me when he got the job. I told him that when I was running it as chief executive I made the calls. Nobody from CVC [private equity firm that owned F1 before Liberty] ever complained about that — they let me get on with what I thought was best at the time.
"I don't know what Stefano's position is. I think he is a little bit more aware of what the people in America think. You can see that with the races in America that they are doing, which I think is completely mad. The one in Miami… the way they ran that was mad, trying to be American rather than the way I did it, which was trying to be pure Formula 1 as it was, rather than as it could be."
However, the reality is that amid boom times for F1 and high demand to be a date on the Grand Prix calendar, Ecclestone conceded he might be incorrect: "Maybe they are completely right; maybe I was wrong trying to keep it more F1. I watch every practice session and every race and I look and I think: My God are we trying to show F1 or are we trying to show other things?
"Netflix has captured them a little bit and they follow that a bit too much. Netflix is in the entertainment business as long as it suits them. It's not like our old broadcasters who have been with us forever," reckoned Ecclestone, who was on his way to Ibiza when he was tapped up by the Daily Mail.
Big Question: Is Liberty Media more greedy than Bernie Ecclestone was?