Bernie Ecclestone has lashed out at Guenther Steiner's handling of incident-prone Mick Schumacher, claiming if Michael had been around he would be showing the Haas team boss the way.
Young Schumacher is under pressure to up his game and, more importantly for his team, stop crashing and breaking his Haas; with his boss Steiner not shy to berate his driver in public when he bends metal, which is often.
In Mick's defence, it can be argued that Ferrari erred massively by placing Micahel's son alongside Nikita Mazepin at Haas, in 2021, two rookie F2 graduates with so much to prove and so little experience, but only each other as benchmarks. The project flopped massively.
However, a little thought and some care regarding the available options at the time might have conjured a far better plan, namely placing Mick with Ferrari-powered Alfa Romeo alongside Kimi Raikkonen, and switching Antonio Giovionazzi to Haas with Mazepin. As this site suggested at the time.
Far more sensible for so many reasons, most of all Mick under the experienced talent-hunter Fred Vasseur, as opposed to Steiner with no known driver development experience on his resume, would've been a far more valuable experience.
Does the Haas car and setup suit Mick's driving style?
It was a bad call, which (we have said before) no way Michael would have countenanced Mick at Haas, under those circumstances, had he not been incapacitated as he is; and shame on those of Mick's family that thought it was a good idea.
Uncle Ralf Schumacher included, he should have known better. Where was he when the decision for Mick to race Haas was made? As for Ferrari and Mattia Binotto, unforgivable. It was not a good idea at the time, and it never was thereafter.
Former F1 supremo, Ecclestone said in an exclusive RTL interview of Schumacher junior's plight: "We don't know how good or bad the car is. It makes a big difference whether the style of the car suits Mick's driving style or not."
As for Steiner, Ecclestone said: "Mick knows he's not performing as well as he should be and doesn't need people telling him that all the time. He needs someone to help him and not criticize him too much. If Michael were here, he would show Günther the way. That would help a lot.
The reality check for Schumacher junior is that he has been the most expensive driver in terms of damaging cars over the past one and a half seasons. Furthermore, with Kevin Magnussen back at Haas as his teammate, Mick has nowhere to hide and, alas, he is falling short relative to the veteran.
Bernie: I would like to see Mick in a different car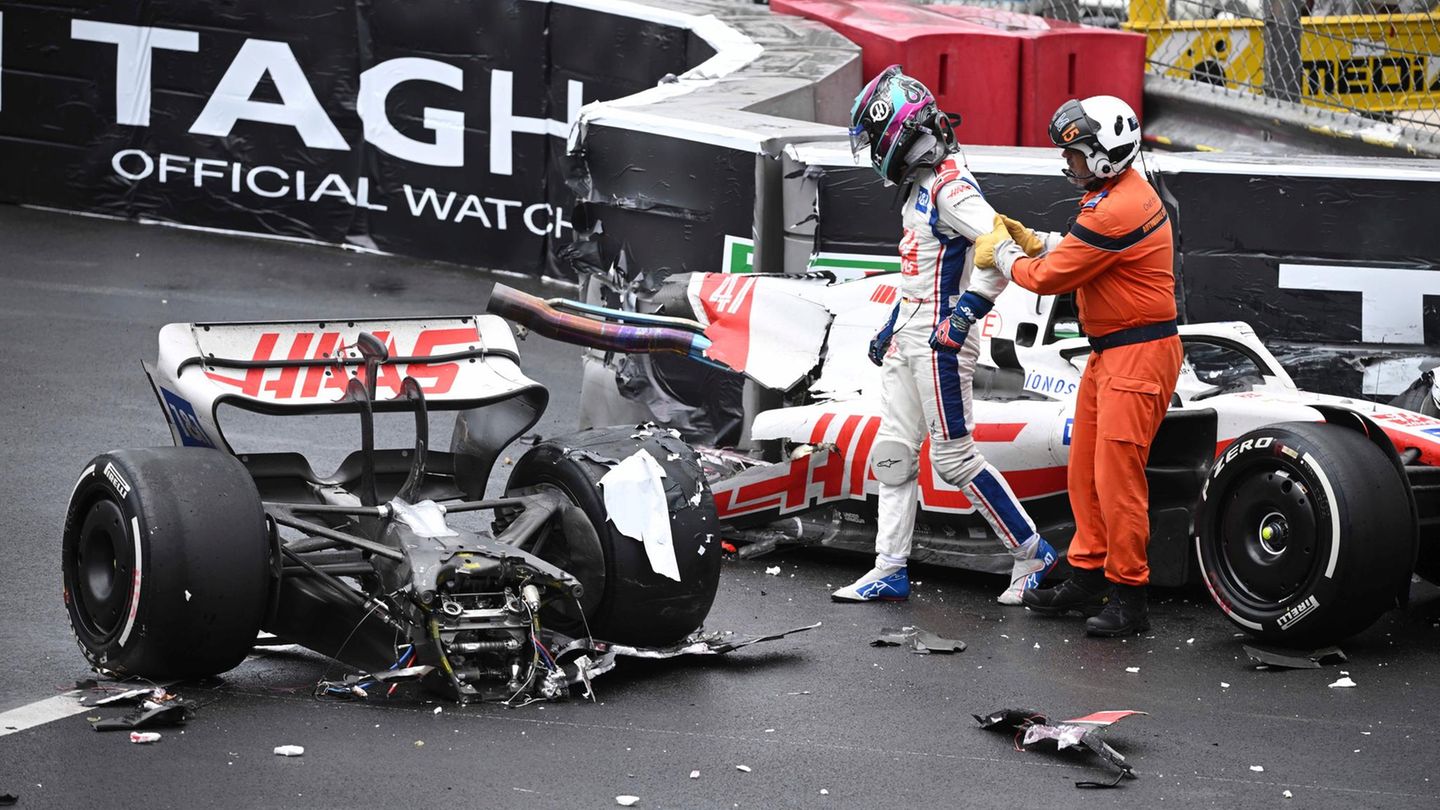 Right now in his F1 career, Ecclestone suggested that Mick is between a rock and a hard place "because if he upsets the team and they kick him out, then the question arises: is another team ready to take him on? So he's suffering a bit and hoping someone will give him a chance."
Some predict that if Haas give him the boot (or not apparently) Mick's chance will come at Aston Martin when Sebastian Vettel decides to call it a day.
While most of the F1 world remains politely on the fence, others are gravitating to 'Mick does not have it' territory, Ecclestone remains a believer: "He has the ability and I'm sure it's his will to succeed in F1. It's about if there's a team that wants to take him and try to answer the question: Is he as good as his dad?
"I would like to see him in a different car, a more competitive car. I would like to see him in the former Mercedes car, that would be nice. Mick, with or without the Schumacher name, is someone with strengths who will always be on our radar.
"[Red Bull] look after their drivers and they try to find the best solution for their drivers. You can also see how good the second driver in their team is. They are very good and make sure the car suits the driver," ventured 91-year-old Ecclestone.
Which led to the advice and solution he has for Schumacher, Haas and Steiner: "Setup and develop the car to suit Mick's driving style."