For the 22nd time the Autodrome Brothers Rodriguez is hosting a Grand Prix for Mexico, but never has the venue heaved with anticipation as it did today ahead of qualifying on a scorching day in the capital Ciudad, all roaring for local hero Sergio Perez but a great fiesta was denied them by Max Verstappen.
A will of the country did not provide Perez with enough talent to match his teammate on a glorious afternoon, Verstappen left his best for last after keeping his powder dry in Q1 and Q2, the Dutch ace imperious as he dipped below the 88 seconds mark with a 1:17.775, the only one in the 17s and three tenths better than next best.
It had been close, until the Red Bull ace unleashed his hand, with no one to answer from his rivals. It will be his 19th pole position start on Sunday.
Speaking to MC David Coulthard in parc ferme afterwards, Verstappen said: "It was a good qualifying I think. It was a close one but after FP3 we made a few adjustments on the car and got into a better rhythm. To be on pole here is amazing, of course it's a very long run to turn one, so we do need a good start. Anyway, I think we have a quick car and that's what's most important.
"The passion of all the fans here is amazing. It's amazing to drive here. I hope it will be a fun race with quite a lot of action," added the Formula 1 World Champion, who sets himself up for a 14th victory this season, betting against it would be foolish.
Mercedes drivers Russell and Hamilton hail their team after strong qualifying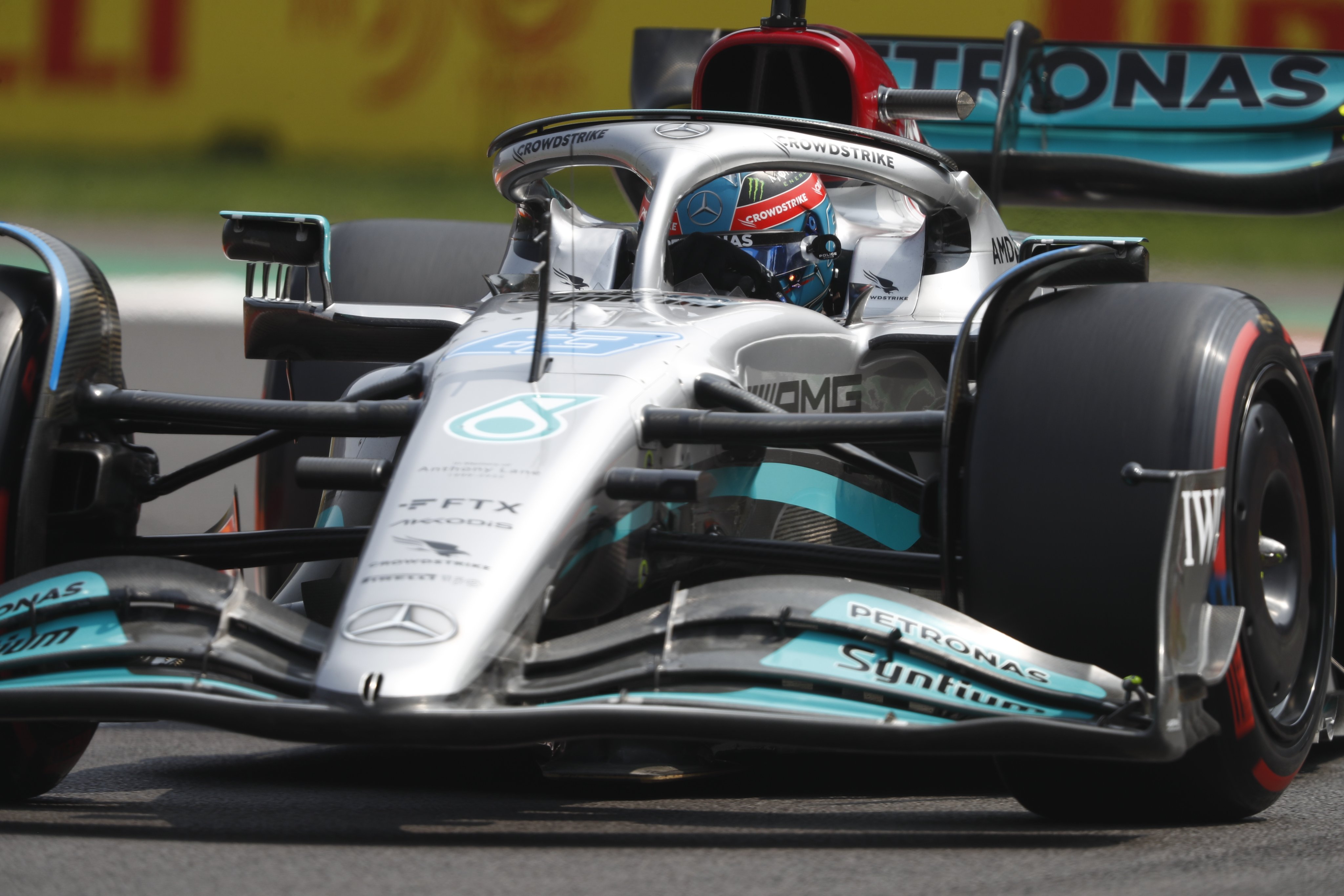 Verstappen's closest challenger, who showed his hand by topping FP3 earlier in the day, George Russell messed up his final shot at the top time but was still good for second in Q3, on a day that Mercedes appeared equal to Red Bull, only the driver of the #1 car making the difference.
Russell summed up his session: "The team deserved more today," he says. "They've produced a really great car this weekend and it's testament to them for the work they've been doing for so long.
"I feel like it was our pole to have but it was just a terrible lap from my side. But it's great to be back on the front row. I'll be going for it at the start for sure. Let's see what's possible," concluded the Mercedes driver, benefitting from the high altitude and thin air of Mexico City which does not compromise their 'draggy' W13 as tracks closer to sea level do.
In fact, the Silver Arrows looked mega throughout the session with Lewis Hamilton topping the first two stanzas before the business end of Q3, but alas 'Hammetime' eluded him when it matters, he was nevertheless good for third and a reasonable shot at ending his victory drought, if Max can be stopped.
Hamilton said in parc ferme: "The first one (lap), which I think was quick enough for second maybe I don't know, but it wasn't quite good enough. The Red Bulls are naturally so fast. I think this is such an amazing showing and I'm really proud of my team.
"This is the best qualifying we've had all year, so it just shows that having perseverance and never giving up is the way forward. A big thanks to everyone here and back in the factory. I'm pretty happy with my position (on grid) to be honest, it's a long way down to Turn 1," added the seven-time F1 World Champion.
Perez: It was a big shame, we had an electrical issue
Again for that final fling, Perez lacked the firepower his teammate found not helped by an issue that hampered his progress, he was three-tenths down on Verstappen's benchmark time he will line-up fourth and still fancy his chances to delight his faithful fans who will pack the venue out on Sunday.
The Mexican veteran was disappointed with his Saturday: "It was a big shame, we had an electrical issue throughout qualifying, with DRS we were struggling and so on. It was important to make sure we got everything right but I was pretty much blind through qualy – I had no reference lap time, no information on brake balance sometimes, so it was just a mess.
"When I look back at my qualy I nearly got knocked out in Q1 and Q2, so to be P4 is not the end of the world but I really believed that today we could have fought for pole position," lamented Perez.
Yes, Ferrari were 'in the house' today but for some reason, neither driver could find the sweet spot all afternoon, with Carlos Sainz the better of the pair but over half a second down on the top time, when in Q2 he was a mere 0.008s shy of Max, but was not close in Q3.
If there was star of the qualy show it must be Alfa Romeo's Valtteri Bottas, who started last year's race from pole when still at Mercedes, as he popped it into sixth on the timing screens, no fluke because there was pace in the package since Friday, and the Finn made the most of it with some top laps.
Leclerc: Loads of problems with the engine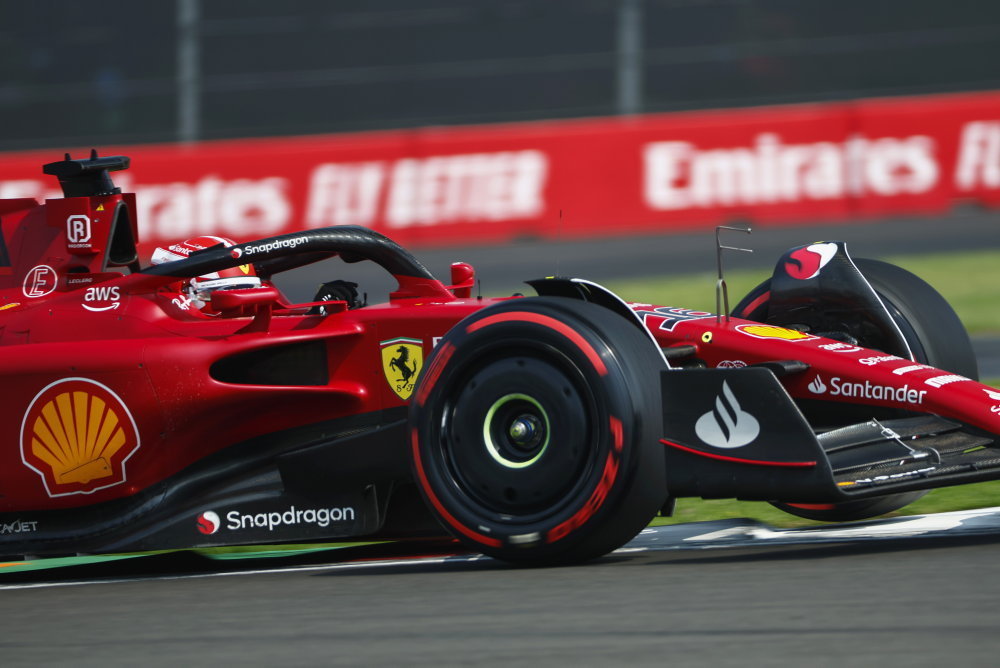 Ferrari's super-qualifier Charles Leclerc lost his mojo on the day, he was seventh when the chequered wave, nearly a second down on the top time and a couple of tenths shy of his teammate's time.
In the TV pen, Leclerc reported: "Loads of problems with the engine, I had really bad driveability in the high speeds."
Lando Norris was eighth fastest, the McLaren getting the better of both Alpine drivers and as has become usual well better than Daniel Ricciardo, the Aussie failed to make it into Q3, he was 11th.
Fernando Alonso out-qualified Esteban Ocon to win the qualifying battle between the pair of Alpine drivers this season, one for the Old Guard!
Final word to Toto Wolff, his Mercedes team best of the rest behind Verstappen: "We were equal with Max before Turn 12 so that could have been pole but it wasn't good enough from all of us today," says Mercedes boss Toto Wolff.
"I think after P3 we had a car that was mega. Slowly but surely we are creeping back. The Red Bulls are a little bit faster so if we would have been in pole they would have probably eaten us up. So we are in a better position," concluded Wolff.
2022 Mexico City Grand Prix Qualifying Result
Earlier, with the sun bright in the blue sky, one of the closest qualifying session ensued as follows:
Q1: Hamilton fastest, Aston Martins out with the usual suspects
Vettel and Stroll were the 'biggest' scalps, with the Williams duo anchored to the bottom, Albon a tad faster than last-placed Latifi. A late lap by Zhou knocked Schumacher out who had a good effort deleted for a Turn 2 track infringement on the hot lap.
Of what is set to be his third last qualifying in F1, Vettel said as he heard he had been chopped: "Can't believe it man, so slow."
At the top, Hamilton topped the timing screens with his last lap, 0.063s faster than Verstappen with Leclerc ahead of Bottas, Sainz, Russell, and Perez within half a second of the top time in what was one of the tightest and unpredictable qualy sessions of the year.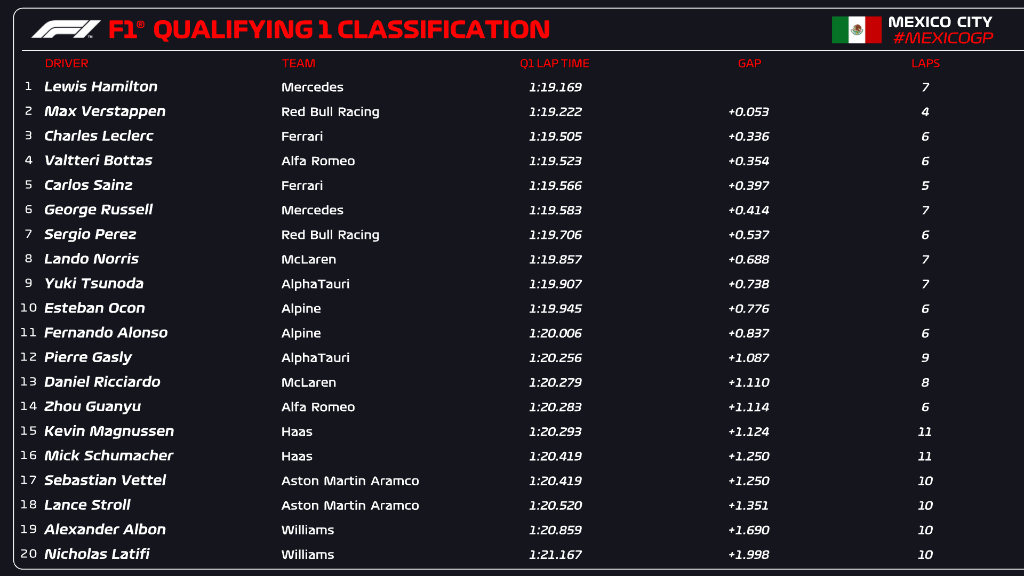 Q2: Very tight at the top and no big surprises
Tsunoda and Gasly made it two AlphaTauris out, with Ricciardo just missing out plus Zhou and Magnussen not making it beyond the second stanza in what turned into the closest qualifying of the season.
How very close it really is was best illustrated at the sharp end by Hamilton on top, ahead Sainz, followed by Russell, Verstappen, and Perez, a mere 0.063s separating the top five!