Fernando Alonso set himself up for a first Formula 1 win in a decade after qualifying second for the 2023 Monaco Grand Prix, the Aston Martin veteran shining again and sending a taunting message to pole winner and race favourite Red Bull's Max Verstappen
Rejuvenated with a very handy Aston Martin in his hands, Alonso is making the most of it race weekend in and weekend out, extracting far more than his teammate Lance Stroll in the sister car who is amid a massive reality check.
But first Alonso. The great Spaniard was nipped to a top spot start by less than a tenth of a second. It would've been the 41-year-old Spaniard's first pole position since 2012. HOf the missed opportunity to break the spell, he said in parc ferme:" Let's see what we can do in terms of strategy and if there is any weather coming. We will try to win it. It's a very short [run] into Turn One. We normally have a good start.
"Max is a bit inconsistent so maybe he has one of those bad ones tomorrow," taunted Alonso, a veteran of 361 Grand Prix starts, already playing mind games before engines had even cooled down from a thrilling qualifying session in Monte Carlo.
Alonso: We have to be happy with this result
He added: "I feel good. Obviously pole position means a lot in Monaco but Max was a little bit faster, which is a shame. I think the first row on the grid here for us is quite a big thing. The last sector seemed to be our weakest point on the circuit."
Later in the Aston Martin qualy report Alonso added: "We have to be happy with this result. This year, we've tended to perform better on Sundays – but starting from the first row in Monaco is a really positive achievement. Job done today.
"It was a great final run, but when the team told me I was in P1, I already knew there was a chance I'd get bumped to second. I pushed the limits to uncomfortable levels – I risked a lot today. Our pace in the final sector is a bit of a weak spot, so we need to take a look at that for future races.
"I'm aiming to finish the race and take the maximum possible points. If it's a straightforward afternoon, we'll hopefully finish on the podium; any more opportunities and we'll be there to take them," added Alonso, with his 'El Plan' aggressively courting his 33rd win in the top flight.
Stroll being exposed by his veteran teammate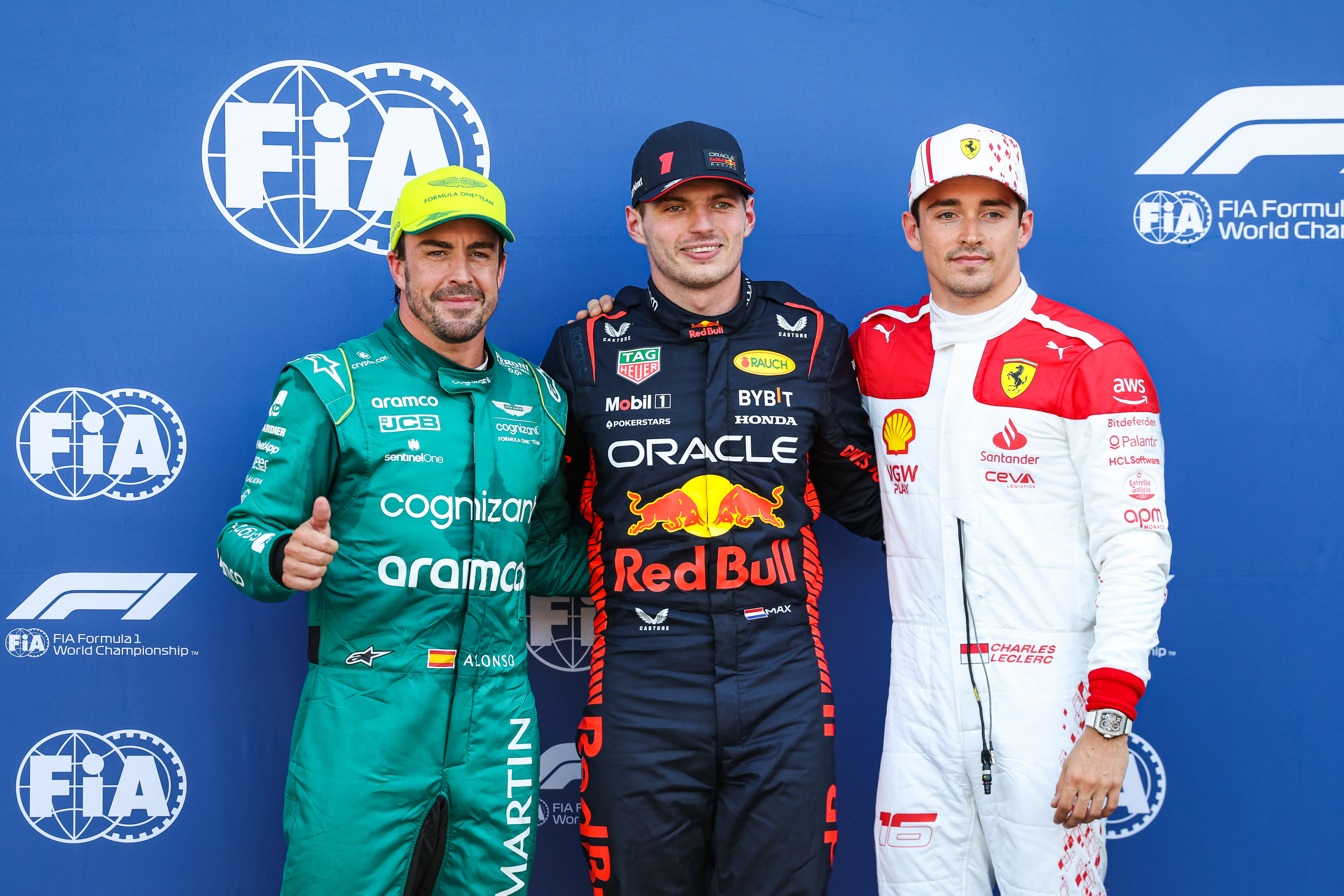 In the sister Aston Martin, Stroll has been exposed by his older and more experienced teammate. While Lance might've looked good against Sebastian Vettel, the German was long past his best, well into morphing from F1 World Champ to Alice-band-wearing activist and hardly a benchmark for a young driver, or Lawrence his team owner father, for that matter.
Now with Alonso, in the other car, Stroll Junior has nowhere to hide and he is suffering from over-exposure to the fact that he is being outperformed by his teammate on all fronts, including the fact that 75 of Aston's points have been scored by the veteran.
And in Monaco qualifying, again Stroll was again found wanting. Quicker than Alonso in Q1, that's as good as it got for the Canadian, his afternoon over with 14th and no Q3; half a second down on his teammate who was third quickest in the session.
Stroll: Things went downhill in Q2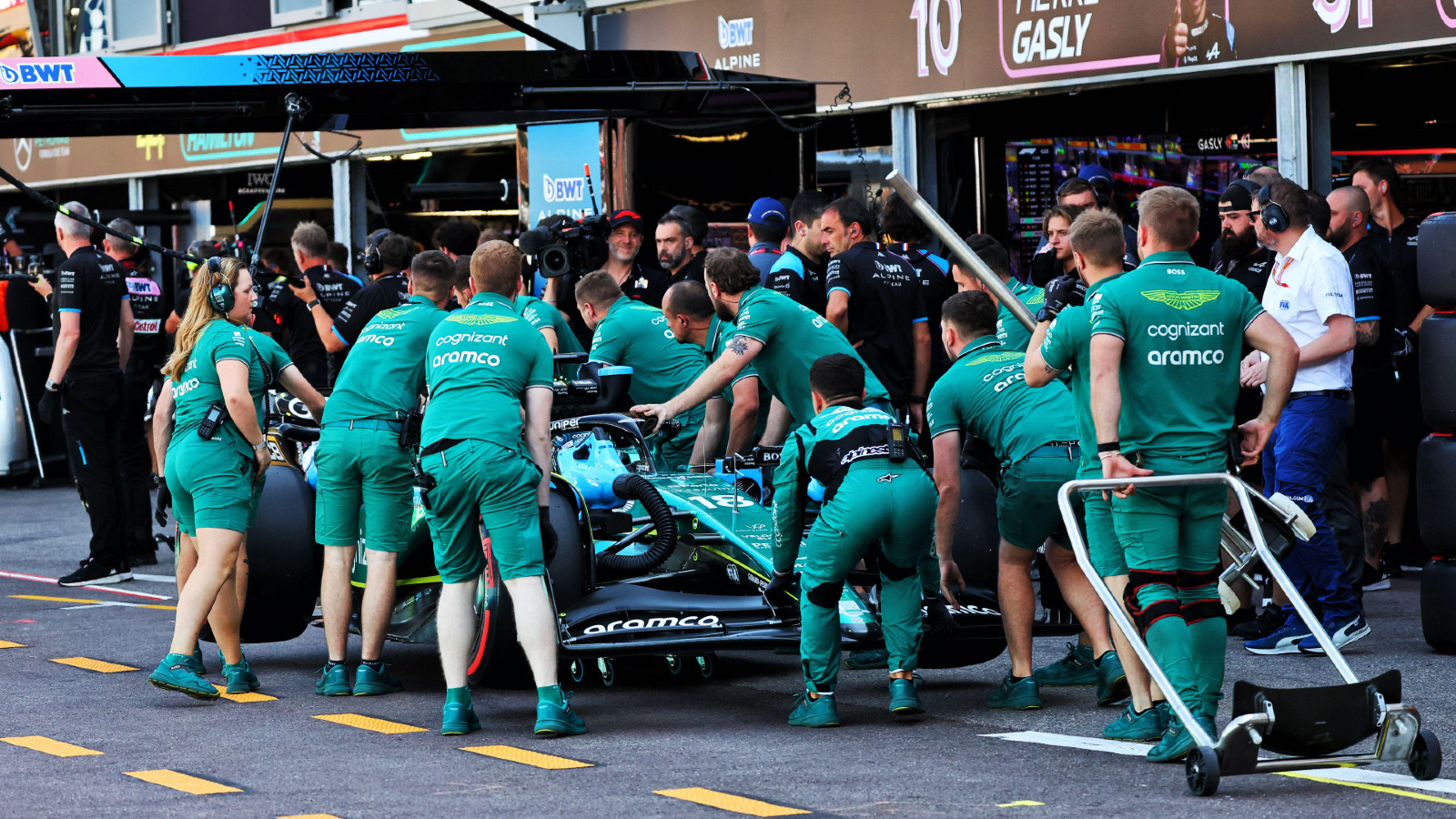 The team report offered believable (perhaps too many?) excuses for the lack of pace shown by the owner's son when it mattered: "Lance had the pace to graduate into Q3. But a combination of factors – traffic, debris on the track, a delay at the weighbridge – meant he didn't get a clean Q2."
In the team report, Stroll lamented: "A frustrating qualifying session – the potential was definitely there: in Q1, I finished fifth and I was feeling good in the car.
"Then things went downhill in Q2: I didn't get my tyres prepared properly on my out-lap, then I got caught at the weighbridge, there was traffic, and then I lost a few tenths at Turn 18 on my final run. When the margins are so tight, those things just compound the situation.
"Tomorrow is another day, we'll roll the dice with the strategy – either going long or pitting early and undercutting people. Hopefully, a bit of rain will mix things up, let's see," concluded Stroll, who lies eighth in the 2023 F1 strandings ahead of Round 6 in Monaco on Sunday; Alonso is third.
"If there is any crack in the Red Bull strategy or car, we will take it" 👀

Debrief the nail-biting #MonacoGP qualifying with @alo_oficial, as he reflects on that mega lap and looks ahead to tomorrow's race. pic.twitter.com/8NxSyelpW7

— Aston Martin Aramco Cognizant F1 Team (@AstonMartinF1) May 27, 2023