After a dismal season-opening weekend in Bahrain for Mercedes, Lewis Hamilton said his team did not listen to him in developing their 2023  car.
The British seven-time F1 World Champion told reporters last week that Mercedes were on the wrong track with the W14 before he finished fifth in Sunday's Bahrain Grand Prix opener.
"Last year, there were things I told them. I said the issues that are with the car," Hamilton told BBC Radio 5 Live's Chequered Flag podcast. "I've driven so many cars in my life so I know what a car needs. I know what a car doesn't need. I think it's really about accountability.
"It's about owning up and saying: Yeah, you know what? We didn't listen to you. It's not where it needs to be and we've got to work. We've got to look into the balance through the corners, look at all the weak points, and just huddle up as a team. That's what we do," Hamilton said..
Hamilton is F1's most successful driver of all time, with a record 103 wins, but is out of contract at the end of the season. The 38-year-old failed to win a race last year, a career first for a season, but has dismissed suggestions he might be holding off on a new deal until he knew how competitive his car was.
Lewis: That doesn't mean we can't get it right moving forwards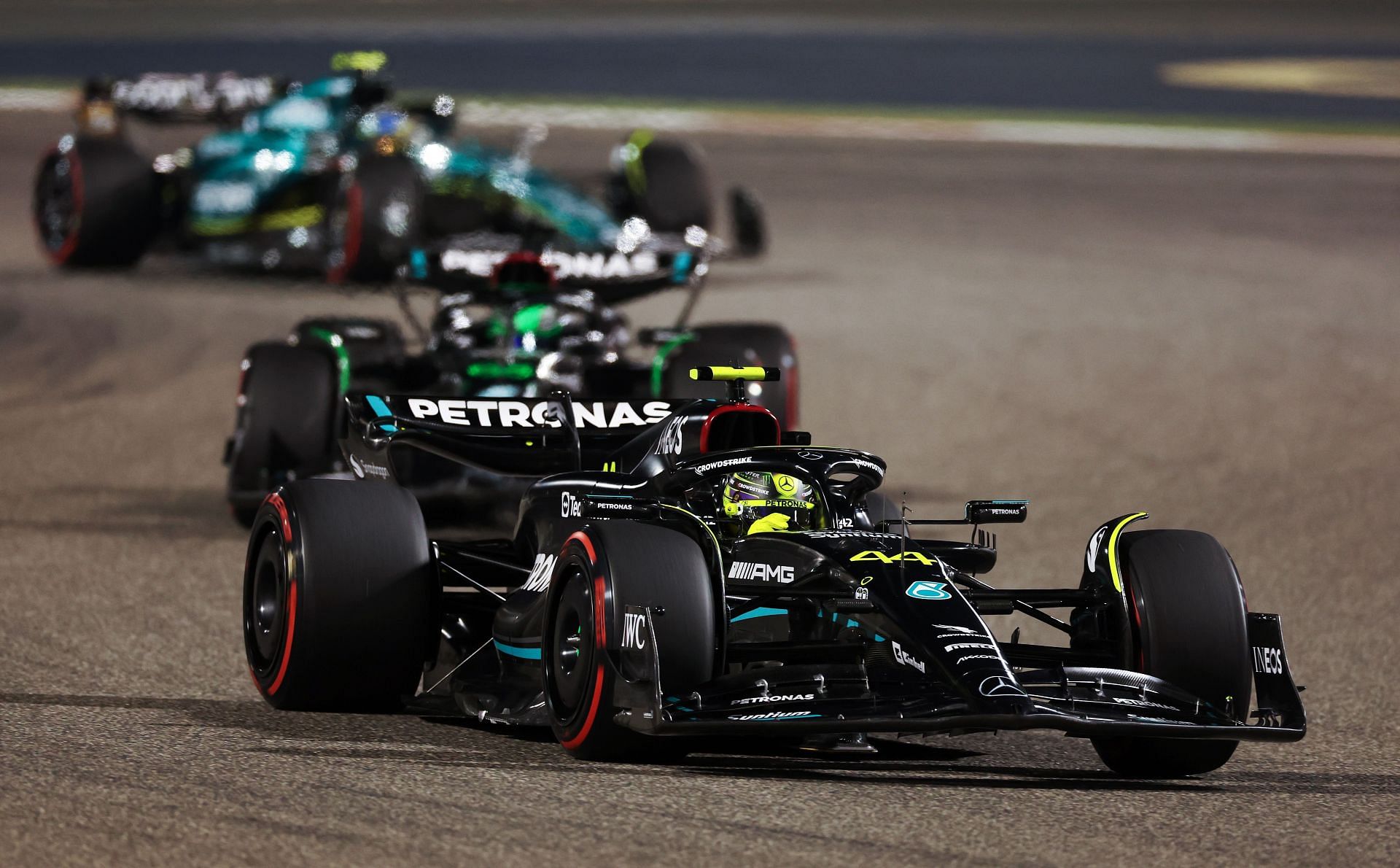 Hamilton told the BBC that there was still time for Mercedes, whose run of eight successive constructors' titles ended last year, to turn the situation around: "We're still multi-world champions, you know? It's just we haven't got it right this time. We didn't get it right last year. But that doesn't mean we can't get it right moving forwards."
Mercedes team boss Toto Wolff acknowledged in Bahrain that Mercedes needed to rethink the car: "I don't think this package is going to be competitive eventually.
"We got it wrong last year, we thought we could fix it by sticking to this concept of car and it didn't work out," said the Austrian of a car that stands out for its slimmed-down sidepods in marked contrast to Red Bull's solution.
Red Bull's double F1 world champion Max Verstappen won in Bahrain with Mexican Sergio Perez securing the one-two finish. Aston Martin's Fernando Alonso was third in a car powered by a Mercedes engine.
Hamilton's teammate George Russell finished seventh, the pair of Mercedes crossing the finish line in Bahrain nearly a minute down on Verstappen, who was in cruise mode after the pitstops as he powered unchallenged to a comfortable victory.
On Saturday, Hamilton's best effort in qualifying was six tenths down on Verstappen's pole-winning time. (Reporting by Alan Baldwin)