With Lewis Hamilton contract talks in the offing, the Mercedes driver reportedly angling for a mega $150-million two-year deal that should return him to top earning driver in Formula 1 and worth recapping who banked how much in 2022.
How much drivers earn is held in Fort Knox style secretly, thus figures are estimates which depend on Forbes's efficiency in finding out the earnings of not only F1 drivers but athletes in all sports. Figures vary, the numbers lost in conversion, varying up to 50% depending on the 'thumb-suck' of the moment.
However, Forbes tends to be the respected barometer and the one most quoted by mainstream media, as has been done for the purpose of this piece and others previously on this site.
In 2022 Hamilton's earnings – which for most of the past decade ranked among the top athletes in the world – were usurped by a rival F1 driver, in this instance 25-year-old Max Verstappen, who according to Forbes banked a total of $60-million salary with bonuses. Winning two world titles in as many years catapulted his earnings from Red Bull.
Hamilton was thus knocked off his pedestal but did take home $55-million according to the report, he has one year to run on it, with an extension expected in 2023 for the 38-year-old.
Interestingly, 24-year-old teammate Russell, who beat Hamilton in his first season of trying last year, only just makes it into the top ten list of highest-paid F1 drivers in 2022, his $3-million retainer coupled with $7-million bonuses means he took home ten million.
Verstappen earnings topped all his F1 rivals in 2022
In contrast to Russell, Red Bull's Sergio Perez banked $26-million, ten million was his salary, and the rest results-related bonuses, although under half what his younger teammate earned but substantially more than Russell's wage packet at Merc, for basically doing the same job – which George did better by beating his own teammate, which Checo did not.
Another of the 'Old Guard' who did well for himself, despite his F1 sabbatical, Fernando Alonso knew his worth when he signed to return to F1 with Alpine, aka Renault, who were not shy to part with $30-million for his services in 2022, while teammate Esteban Ocon, who beat the veteran Spaniard, is was reportedly paid $5-million for his efforts.
Of the Ferrari drivers, Charles Leclerc's salary of $12-million was bolstered by results bonuses which meant he was paid $23-million, making him the fifth biggest earner last. Carlos Sainz, who finished behind his teammate, was on an $8-million Maranello retainer, and a further $7-million in bonuses putting him eighth on the list with his $15-million total.
Ricciardo and Vettel had their final 'big' F1 paydays
Retiring Sebastian Vettel's final paycheck from Aston Martin was $15-million plus $2-million in bonuses, putting him sixth on the list tied with equally underperforming Daniel Ricciardo, the out of favour Aussie banking a massive $17-million in 2022, but no more as McLaren showed him the door a year earlier than expected.
Ninth on the list is the driver McLaren will be keeping for as long as possible, Lando Norris is a bargain at a $5-million retainer, only the $6-million earned in bonus prize money made it a 'decent' wage for the 23-year-old, relative to his rivals of course.
Of the abovementioned, Verstappen won't be flustered if Hamilton ends his career top of the earnings list, after all the Briton is 13 years older than the Dutchman; should the latter's rise be similar he could well become the sport's first 100-million-dollar man before his career ends. He has time on his side.
On the other hand, Hamilton will probably ink his final mega deal with the forthcoming one which is expected to be until the end of 2025.
Norris and Russell will be wanting a raise with their next deal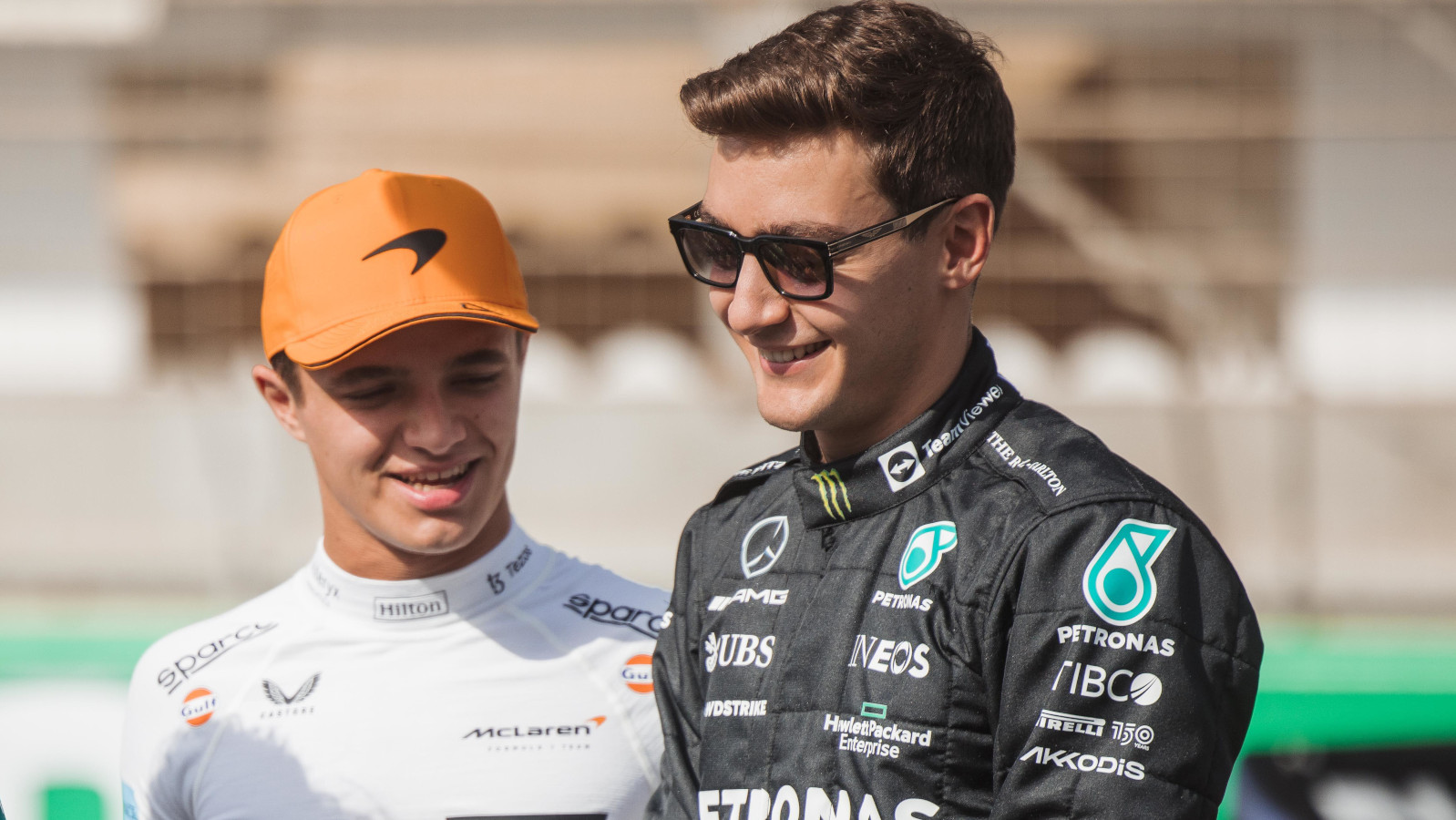 Well served on the salary front is Perez by Red Bull, a cool $26-million for his services is a healthy sum for the 32-year-old, considering that after he was not part of Aston Martin's plans he was just about unemployed until the penny dropped for Red Bull who signed the Mexican, and were not shy with their deal.
Interesting will be how much Daniel Ricciardo will pocket as the team's reserve, guaranteed nowhere near the healthy 17-million he banked in his last season on the grid.
Also intriguing would be the deal Lawrence Stroll struck with Alonso for 2023. The 30-million he was accustomed to at Alpine or the 15-mil plus bonuses that Vettel banked in his final season with Aston Martin.
If Lando or Geroge ever peer into the Forbes list and see how relatively lowly they are, expect them to sharpen themselves up for their next contract negotiations as, relative to their respective teammates last season, they deserve far more than they earned.