Mick Schmacher's future in Formula 1 took a hard knock after he crashed heavily in FP1, of the 2022 Japanese Grand Prix, ensuring a hefty repair job and big bucks bill for Haas, which infuriated team boss Guenther Steiner.
Conditions were tricky at Suzuka today – a venue where Mick's father F1 legend Michael Schumacher won a record six times – especially for a driver who had never driven at Suzuka. And as was the case of young Schumacher.
Late into FP1, the Haas aquaplaned viciously giving its driver little chance as it speared the wall, breaking lots of bits and pieces at the front.
No surprise then that Steiner did not mince his words when he told F1TV: "Another half a million euros of scrap! That simply mustn't happen on the last lap back to the pits.
"It's disappointing. We just went out to do a race start to get data for Sunday and then on the way in from the race start Mick crashed the car, aquaplaned and crashed into the barrier which damaged the car quite heavily.
"The whole front is broken, but we also have to change the whole chassis because we are not sure if there is a crack in it or not and you cannot take any risks with the chassis. It's better to be 100% safe that the car is in good shape," added Steiner.
Schumacher: It was quite wet and unfortunately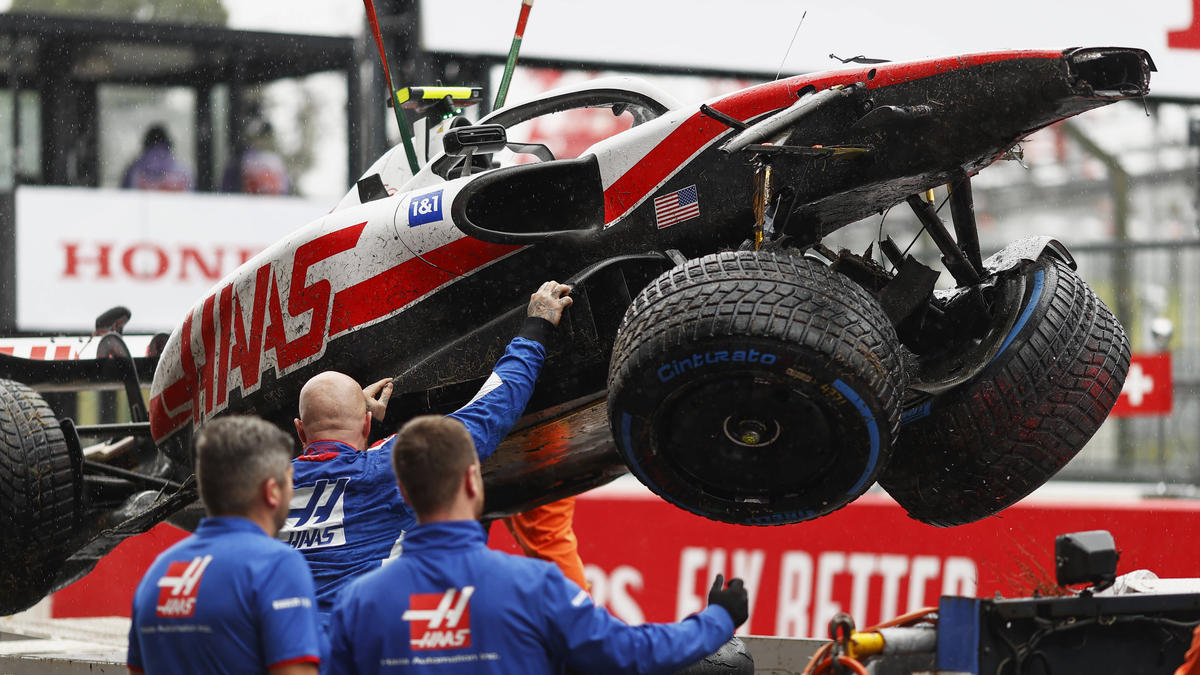 After inspecting the wrecked #47 Haas VF-22, the team decided to change the chassis. Hence the car was not ready for FP2, which meant no more track time for the German 23-year-old, which may not be a huge hindrance as Saturday and Sunday are predicted to be dry and likely to render Friday's running rather meaningless.
Schumacher, said of his latest prang: "It was quite wet and unfortunately, we had an aquaplaning moment which ended up in us losing the rear.
"We've lost time and we've got to do a big job, but the track is great, the car felt great today so hopefully we're in a good position. [Saturday] should be dry so we'll see what we can do from there."
After the summer break, unless he was living under a rock, Schumacher knew that he had the second half of this season to stake his claim for a ride next year.
What do Ferrari have in store for Mick's future?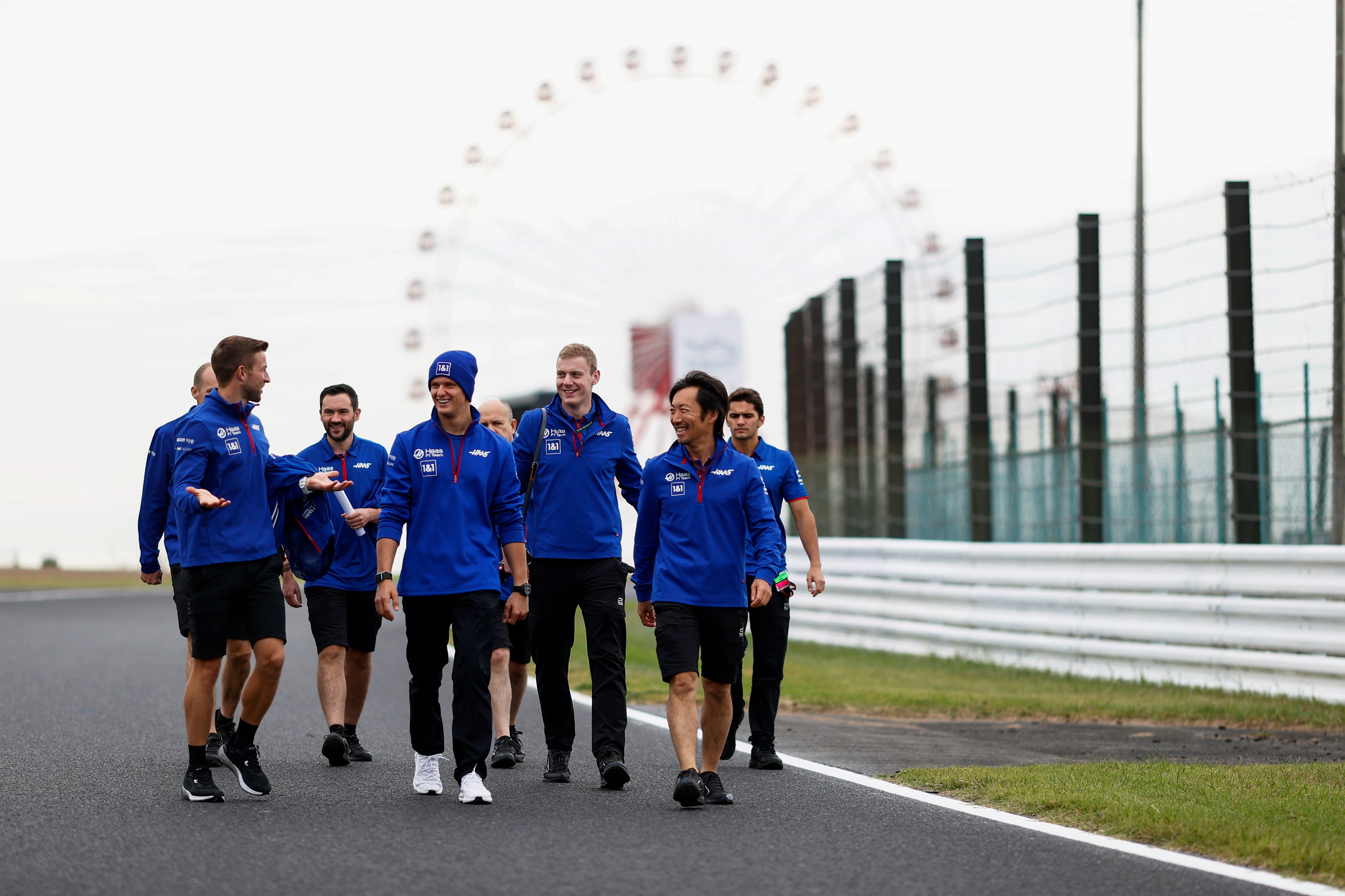 The writing was on the wall as Haas has long ago fallen out of love with him and Ferrari are said to be ditching him from their programme.
Meaning, Schumi junior has no F1 drive for next year if indeed Mattia Binotto and the FDA (Ferrari Driver Academy) give up on him, with only a couple of seats available on the F1 grid and his record means he is not high on the 'available drivers shopping list' for teams seeking to finalise their 2023 line-ups, namely Williams, Alpine and Alphatauri.
Time will tell Mick's this latest meeting with the wall will end his case for a seat with five races, including Suzuka on Sunday, to save his career in the top flight.
Right now, if there is a diamond in him but it's flawed and taking far too long to shine – the opposite of his Dad if you think about it.
Mick Schumacher found the barrier on his way back to the pits at the end of FP1 😣#JapaneseGP #F1 pic.twitter.com/rvsZWOlCoM

— Formula 1 (@F1) October 7, 2022