Ferrari made some curious decisions, or tried to, during the course of the 2022 British Grand Prix, with the dust now settled it is clear that if Carlos Sainz had obeyed team orders they might have lost the race at Silverstone, this is what team boss Mattia Binotto had to say.
Sainz's 150th race was packed with the stuff fairytale writers love, but on Sunday it was very much the real deal finally the gifted Spaniard, with a gilded surname, lived up to what many have believed he is, a Grand Prix winner.
But it was touch and go as his Ferrari team complicated matters up for Leclerc, when the final safety car was triggered, by leaving him out on old Pirelli hard tyres while the pack behind him (thankfully for the Scuderia Sainz included) slapped on softs for the final ten-lap sprint that decided the 73rd British Grand Prix.
As expected by all but the Red pitwall, Leclerc was easy fodder for those chasing a podium despite his amazing efforts on ageing rubber versus the fresher stuff on his rivals all around him. It was impressive and gutsy stuff, but only good for fourth, which might've been second had his team got their maths on point earlier.
But they never did and only a desperately pleading Sainz saved the day, as he was allowed to scurry off into the distance and keep a charging Red Bull of Sergio Perez at bay. Had Sainz obeyed and tired to protect Leclerc as ordered by his team, Perez would have been celebrating victory on Sunday.
Nevertheless, it was a popular and well-timed victory for Sainz, which Binotto acknowledged with genuine pleasure; long overdue but quite frankly until this year the 27-year-old never drove an F1 winning car, perhaps it will open the floodgate for more victories.
At the same time, Binotto was seen pacifying a forlorn Leclerc after the race on Sunday, which means the long-expected Charles vs Carlos factor is now very much in the team management's hands to resolve.
not Charles getting scolded by Binotto while Carlos celebrates 😭😭😭 #SilverstoneGP #BritishGP #charlesleclerc #Carlossainz #f1 pic.twitter.com/V1T8zCd9oq

— sabu (@juurisara) July 3, 2022
Here is the full transcript of what Ferrari team principal Binotto had to say after a hectic but highly entertaining 2022 British Grand Prix:
Radio communication from the team to Sainz behind the safety car to leave a bit of gap 10 car widths and he didn't want to do it. Is that okay for you?
Mattia Binotto: It is. Not only it is okay I am very happy the way that Carlos behaved today. Because for example, when we asked him to swap position a few laps before he did it immediately with no discussion and when we told him to give up those car widths to Charles after the safety car restart what he said is not that he didn't want to do it, he said the guys behind me will be very aggressive so I need to protect and somehow try to react, so leave it to me. So I think it was he understood properly what was the intention? I think yeah, he not only understands but he's very good in the way that he's acting and I'm very happy with this.
Ferrari pitted Sainz but kept Leclerc out, why was that? During the early part of the race, Charles was quite vocal about wanting to get ahead of Carlos…
MB: As first, it has been a very intense race. I think you saw it. And we knew it would have been very intense, because the fight is very tight. I think at some stage of the race, we were leading with both of our cars. Charles got a bit more pace. Carlos started degrading some tyres, that is why we pitted him earlier compared to Charles, and we let Charles outside. But we are always monitoring the gap to Hamilton to make sure that whenever Hamilton was stopping and coming in, he would have been behind us, and that is what exactly happened. So we had the right pace on hard tyres with our two drivers. We keep monitoring it. And when we saw it was marginal, we simply asked to swap the cars. We swapped the cars because we saw it and we believed, and I think we were right at that time, Charles had some more pace. And it would have been nice, ahead of Carlos as well, DRS in the slipstream could stay up somehow with the pace. I think we did well, very well as a team. They did very well as drivers. There were no discussions. I think it is not easy to do that, I think we do it properly, and I think it is well done to the entire team and the drivers, so we swapped. At that stage, Charles was ahead. Then we were clearly leading the race. Obviously somehow disappointing for Charles, for the safety car at the end with Ocon stopping in the middle of the track, when I think he could have stopped somewhere else because there was time to swap somewhere else. And here what happened, our two cars, in our view certainly, were too close to stop both of them. So we had to take a decision. We were the only ones out there having the two cars fighting for good positions. The other teams got only one car, so certainly it was a lot easier. In our case, we got the two cars and we thought there was not a sufficient gap to stop both of them because the second would have lost time at the pit stop and would have fallen back on track. Why then by deciding to stop only one, why we decided to stop Carlos, because Charles got the track position, he was leading, so he would have remained the leader of the race. Because his tyres were fresher compared to the ones of Carlos. He had I think six or seven laps less laps to the one of Carlos in a better shape. And Carlos, by stopping and being second, he would have protected at least in the first couple of corners where we knew that starting on the hard, it would have been a bit more difficult. That was the reason why we decided. Then we were hoping for more tyre degradation on the softs, to give Charles, yeah, maybe a difficult three or four laps initially but then recovering later on, but the soft didn't degrade as we were hoping.
Binotto-Leclerc chat in parc ferme?
MB: First, I knew that he was disappointed and frustrated, which is understandable because he was leading clearly the race and he was comfortable going very fast at the time when the safety car came out. And for him today was a great opportunity in terms of the championship because he was leading while Max had some problems. So then the safety car came out and he had a difficult, let me say, end the race and no doubt that he was disappointed. So when I met him, I knew he was disappointed. But what I told him is you did a fantastic race once again, because you did a fantastic first lap of the race battling. And then after the restart behind the safety car again, the way he was driving and protecting his position is amazing and outstanding. So I told him simply to stay calm because the way he drove was fantastic. He has been once again unlucky today, because a safety car when you are leading a few laps to the end, is somehow bad luck. And I think that overall that's why the reason I think we simply tried not to be too disappointed.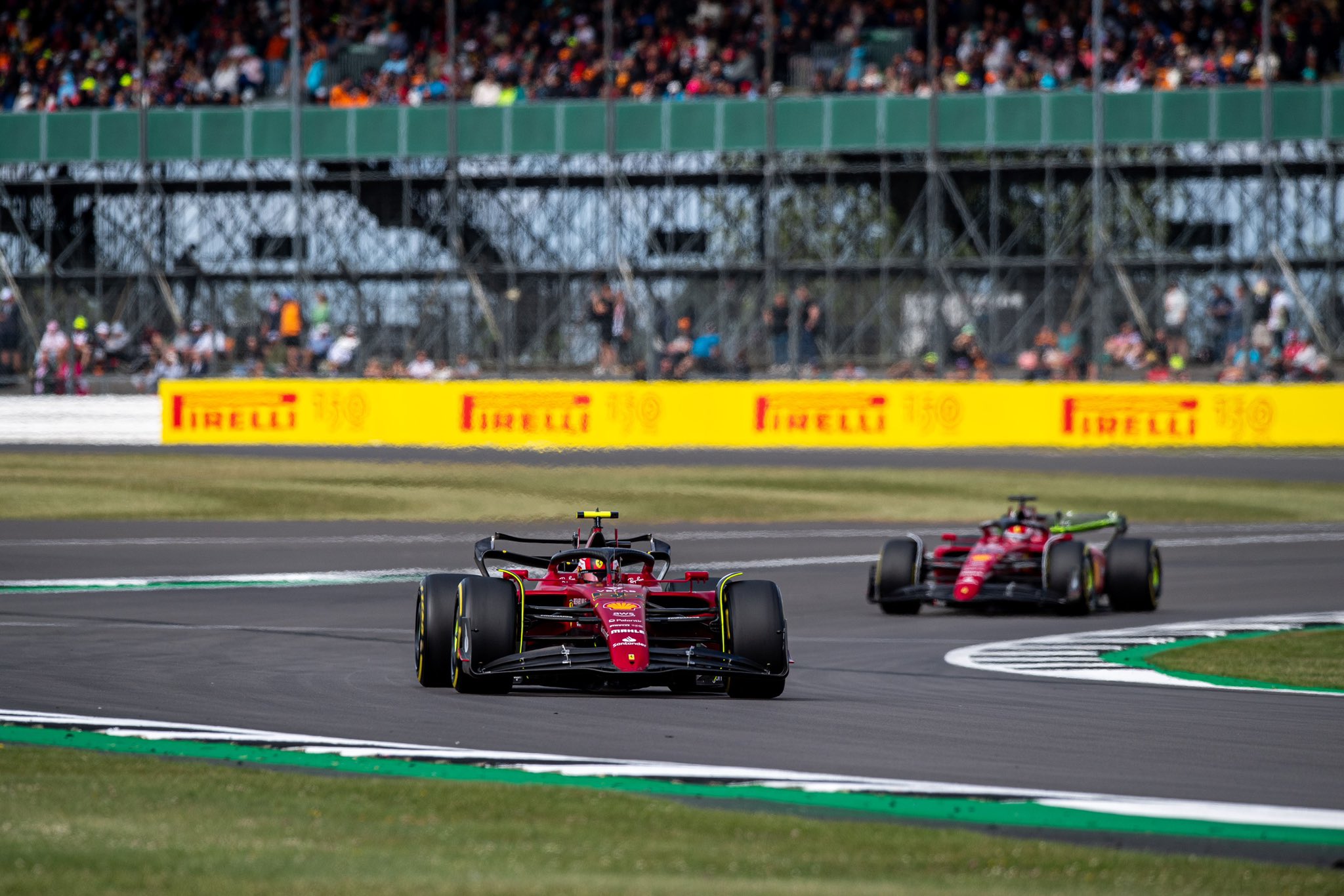 Fans might think you threw away a chance today to make up a lot of ground on Max, what would you say to them?
Mattia Binotto: What would they have done differently then? I think the decisions we took were the right ones and the proper ones each single time. Should we have stopped Charles at the safety car maybe is the only one we were questioning? I think if we would have stopped, maybe the other ones may have stayed out, and they would have maybe been fourth on soft tyres with other cars ahead of him. Would he have recovered the positions? I'm not sure. So I think with hindsight, it's always easy to say we could have done differently. I think yes, we had once again a safety car at the wrong moment where we were comfortably leading the race at that point.
How could you explain how Carlos has evolved as a driver from the beginning of the year to today. Which position is Ferrari against Red Bull or Mercedes?
MB: First, I'm very pleased, I'm very happy for Carlos maybe we didn't mention it yet. So I'm very happy with his first victory after so many races and together with Ferrari so I'm very pleased I think it has been a strong weekend from him. He deserved it. Not only today, before yesterday, so overall he has been the one being on pole and finally winning the race and I think he drove well, maybe he has not been the fastest in those two days, but that's his strength, and his strength he's trying always to optimise, being there when the opportunity comes and yesterday he did a proper lap in the wet, the others for whatever were the reasons didn't make the lap and he was on pole and again today he took the opportunity, so well done to Carlos. I think he is getting more and more confident. And as I said yesterday, you can only do such a pole in the wet if you've got the calmness and the confidence with the car and what you're doing so I'm very pleased to see that he's progressing and then pretty sure that that will be very useful for us looking at the championship because we need both drivers doing well. Fighting for the best and that's what happened this weekend. So is it a difficult weekend for us? I don't think so. We got a victory, we made the pole and the victory here in Silverstone, I think we should be very pleased for that. It's a Ferrari on pole and a Ferrari winning today. We know that the battle is certainly very tight. It has been very tight with Red Bull since the very start of the season. It still will be the case for the next races, maybe they're slightly faster in Silverstone but they didn't get the victory. Yes, reliability maybe whatever problems he got is a problem for everyone. And Mercedes is back in the fight as well. We knew they would have come. We knew that they would address their problems sooner or later. Will they be competitive in all the tracks and all the conditions? I don't know, yesterday they were one second off the pace in qualifying in wet conditions, maybe on the dry, they would have been a lot closer. But I think it's good for the championship and good for us as well having Mercedes back.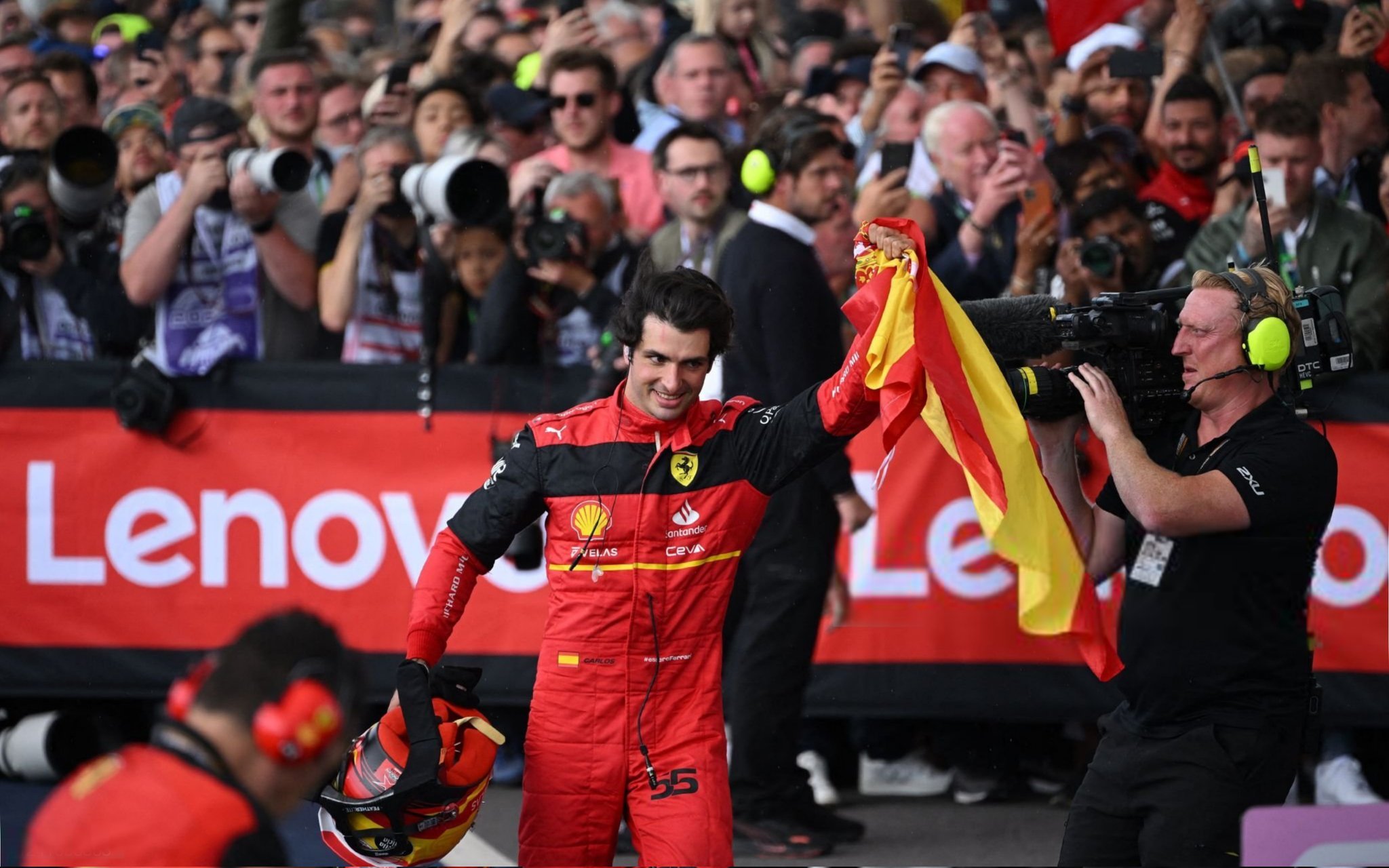 Radio to Carlos where it sounded like he was being told to hold position rather than attack Charles, was that part of your original plan to get him to be that buffer?
MB: No, as I think we did for the swap earlier we asked him somehow to try to help maximise the opportunity of victory for Ferrari. And we told him at the time maybe that he could give some widths to Charles' side because we knew that the restart would have been more difficult. What he answered was that it would have been very difficult for him because Lewis was behind on soft tyres and would have been very aggressive. And we've got full trust, we know that he's doing the best he can do for the team, for himself as well certainly, but for the team and obviously, he proved it on a few laps before by swapping with no discussion so and even when stopping on the first pit earlier maybe compared to Charles, we had no discussion because he has full trust in the team and the way we are acting and the way he's behaving so again, very happy. I know that he did his best, there was no way probably for him to give widths to Charles and I think he did the best he could do for a Ferrari victory here in Silverstone.