Admittedly we were among those who made light of Lewis Hamilton's highly publicised Baku-ache saga and rightfully chastised for assuming the Mercedes driver was not really in great pain when he alighted his 'popcorn' car after the recent Azerbaijan Grand Prix.
Temporarily frenzied word, immediately after the race in Baku, was that Hamilton could miss the Canadian Grand Prix due to the pounding he suffered that Sunday on the challenging street track. But thankfully, a day later, the seven-time Canadian Grand Prix winner declared he would not miss Montreal for anything.
And so it was, Hamilton, who recovered from his back pain, drove the best race of his below-par season, finishing on the podium and looking as fresh as can be after a long and tense race at Circuit Gilles Villeneuve, where the Mercedes W13 was not porpoising so violently as it had a week earlier.
Nevertheless, after 70 incident-packed laps on Sunday, all eyes trained on Hamilton as he drove into parc ferme after the race, thankfully the Baku-ache was gone as the seven-time F1 World Champion declared to cheers of the crowd:  "I am back to being young again!"
"It's quite overwhelming to get this third place. It's been such a battle this year with the car, but we continue to stay vigilant, focused and never give up.
"That's something I'm proud of. We're getting closer, so we've got to keep pushing and pushing, and hopefully, we'll eventually be in the fight with these guys."
Hamilton: I'm ecstatic!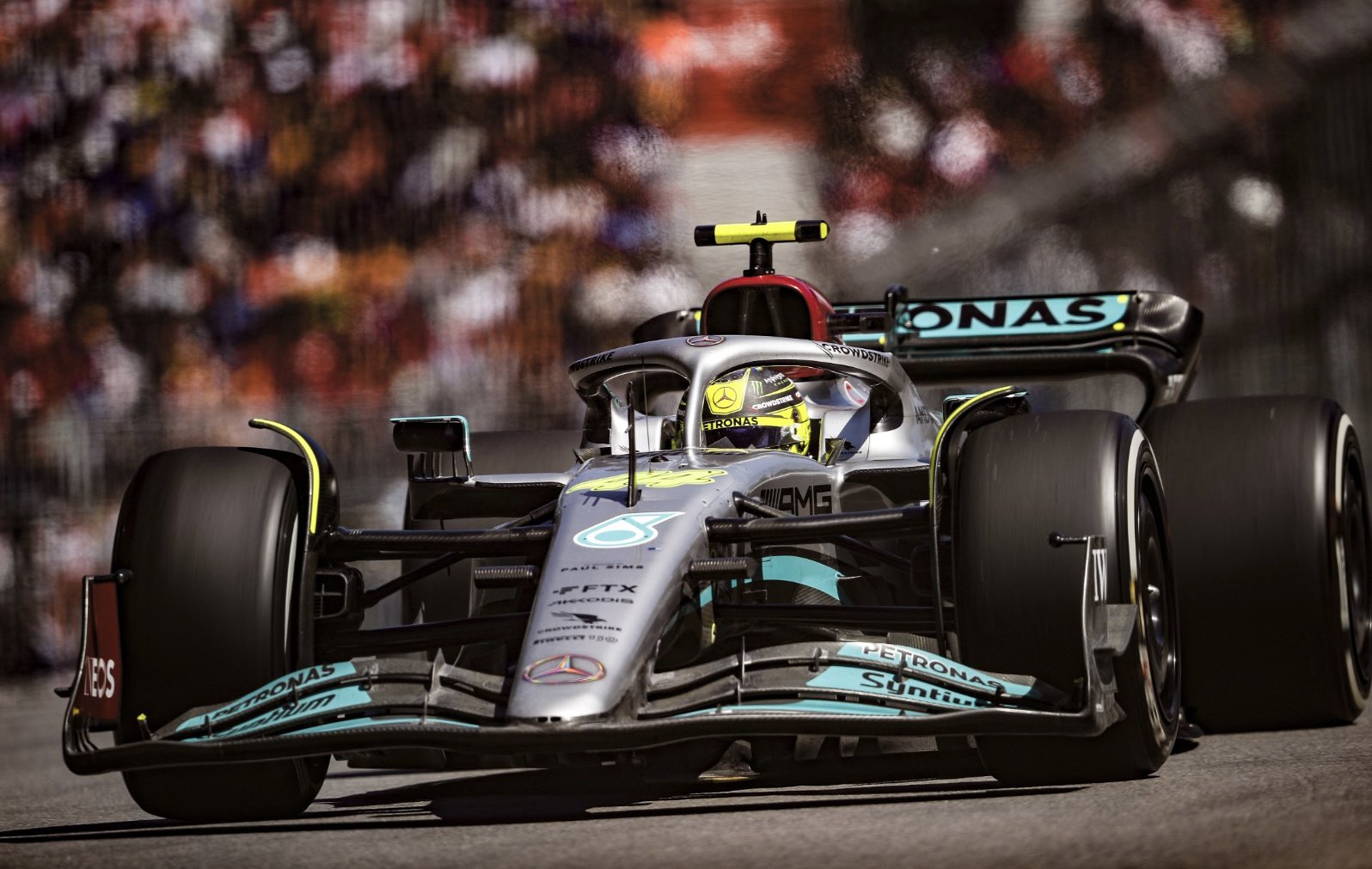 That's a far cry from a week earlier when in pain he was asked how he did it, Hamilton replied: "I was biting down on my teeth through pain and just adrenaline. I can't express the pain that you experience, particularly on the straight here. In the end, you're just praying for it to end."
Clearly, in the five days between Grand Prix weekends, Hamilton and his physio team have worked a trans-Atlantic miracle of sorts to basically rejuvenate the 37-year-old in time for Canada and, of course, the next leg of this intriguing 2022 F1 championship, his home race at Silverstone next up.
Third place and beating Mercedes teammate George Russell was the tonic Hamilton sorely needed as his hopes of an eighth title this year are gone, currently he trails runaway points leader Red Bull's Max Verstappen by 98 points.
And although he lies sixth in the standings, Hamilton trails fourth-placed Russell by 44 points after nine rounds and, while there is work to do, it was a significant and timely result for the winner of 103 F1 races.
"I'm ecstatic!" Hamilton told reporters after the race on Sunday: "I didn't expect this coming into the weekend. This is my second podium of the year, and it was really special. Especially where I got my first Grand Prix win!
"I love it here in Montreal so big thank you to all the Canadians!" And by the sound of things, Canucks love Lewis too.