Ferrari owned day one of the 2022 Australian Grand Prix weekend, with Carlos Sainz topping FP1 and teammate Charles Leclerc fastest in the late afternoon FP2 session.
In FP1, Sainz found the sweetspot with his best effort of  1:19.806, at the substantially revamped and sped-up Albert Park Circuit. Leclerc was second quickest with a lap half a second slower.
The Ferrari F-75 is no fluke or two-race wonder, they have a handy car this year and it showed on the day, at a venue and in conditions vastly different to the first two desert races.
In FP2, Leclerc restored order to top the timing screens at the end of the day. The Bahrain Grand Prix winner can Championship leader found an extra second or so with his best shot of 1:18.978, also the only driver to dip below the 1:19s.
His early 2022 Formula 1 title rival Max Verstappen, winner last time out in Jeddah, was second fastest and a quarter second adrift, while Sainz was third and four-tenths down on his teammate. All in all very good news for Ferrari who, in their team report, summed up Friday as: "A nice day in the park."
Despite topping the day, Leclerc was not entirely pleased: "For me, today was a bit of a harder Friday. FP1 was a bit tricky, I improved in terms of driving in FP2, but there is still quite a bit of work to do.
"I don't think that anyone really put their lap together. Qualifying is tomorrow when hopefully we'll have a good run. Let's push!" added Leclerc.
Sainz: We have a good baseline to start preparing for qualifying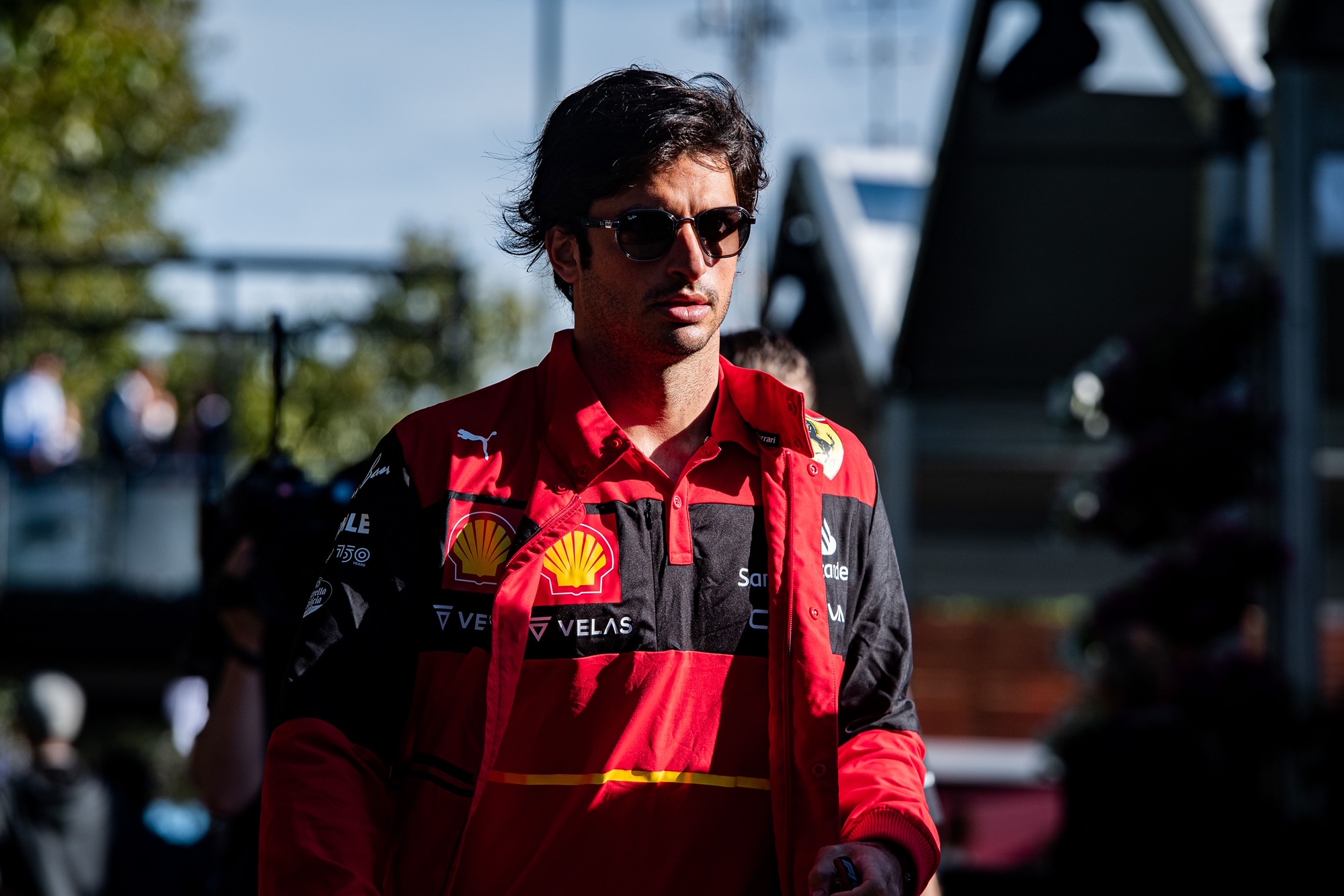 From the other side of the Red garage, Sainz reported: "It has been an interesting Friday as we had to deal with a lot of new things compared to the last time that we raced here.
"The track is completely different from what it used to be: it's definitely faster and the new tarmac feels totally different in terms of grip as far as I can remember.
"We need to keep working on understanding how the tyres behave but, in general, I think we have a good baseline to start preparing for qualifying," reckoned Sainz.
Ferrari are on a high, their resurgence no longer apparent but rather certain. They lead the 2021 F1 constructors' standings by 40 points over Mercedes; the Bahrain double DNF for Red Bull cost them dearly, as they already trail the Maranello squad by 41 points after two rounds.
Leclerc tops the drivers' standings with 45 points, followed by Sainz on 33 and Verstappen on 25.
The Reds have won eight times in Melbourne; most recently, twice in 2017 and 2018 with Sebastian Vettel.