With Formula 1 being in Australia this weekend, I thought of writing a different Tech Draft, about the sport's history in my country that shaped my career, and how the Adelaide Grand Prix will always be special to me.
Motorsport was always in my life, and in some ways, it almost seemed predestined that I would find a career in the sport, but it wasn't until Formula 1 actually came to my hometown I saw, smelled, and heard the machines that I knew for sure that it was the career I wanted.
Round three of the 2022 Formula 1 World Championship is upon us in Melbourne, in my country Australia, a place us Aussies affectionately refer to as "the wide brown land" because, for most of its nearly 4,000 km length and 2700 km width, it really is simply dry sun-parched arid land that just goes on and on for as far as you can imagine.
The Australian Grand Prix is steeped in history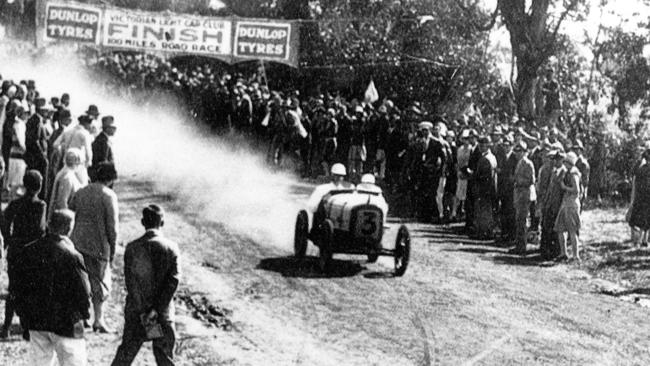 The first Australian Grand Prix (AGP) was contested on the Phillip Island road circuit in 1928 and the event has been held every year since then, with the exception of 1936, and the period 1940-1946 inclusive.
Over the years the AGP has been held at 23 different venues in various guises of stand-alone events and as part of national and regional championships and series, such as the memorable Tasman Series of the 1960s and 1970s which attracted many F1 teams of the day to travel all the way down under.
However, it wasn't until 1985 that the Australian Grand Prix became a proper FIA sanctioned Grand Prix when it was the final round of that year's Formula 1 World Championship held on the most memorable Adelaide Parklands street circuit.
The AGP has remained a fixture on the F1 yearly calendar ever since with the exception of the 2020 and 2021 events being cancelled due to the COVID pandemic, and in 1996 it was held at the Albert Park street circuit in Melbourne for the first time, where it has remained ever since.
My first Australian GP memory
I was born into a family reliant on the motorsport industry to put food on the table, particularly open-wheelers as my father is a well-known engineer in this country, and I consequently went on to spend a significant part of my working life in motorsport myself, and so I have many wonderful Australian Grand Prix memories.
My first AGP memory was the 1979 event for the big banger, Formula 5000, and Round 1 of that year's Australian Drivers' Championship for which the Championship winner is awarded what is known as the Gold Star, still awarded to this day. My Dad had just run ex-F1 driver Larry Perkins to first place in the Rothmans International Series for Elfin in the MR8 Chev and remained on to run Larry in Gold Star.
I often travelled to race meetings with my Dad as I loved it so much, but this was a big one, and so I was stuck at home back in Adelaide with my Mum and brother to watch it on TV. I was thrilled and filled with excitement as Larry had put it on the front row of the grid with pole man Alfy Costanzo in his big beautiful red Lola T430, it was a beast.
Nevertheless, the national flag dropped, as it did back then, to start the race, and it was all over before it began as Larry and Aly came together at the entry to the very first turn off the grid, taking each other out of the race and leaving me, a 10-year-old filled with excitement and anticipation, numb and empty.
And that was it: My 1979 Australian Grand Prix.
The conciliation for me was the Rothmans Series F5000 cap I had been pestering Dad for months for, and I treasured that thing, and I no longer have it because I wore it ragged.
The AGP becomes a part of F1 and comes to Adelaide
It's funny the way life works out. I've already mentioned that I come from a family seriously reliant on motorsport income, and so as a child, I spent endless weekends at my Dad's workshop, and quite often even at the circuits he was engineering cars at, be it local in Adelaide, or lucky for me, at an interstate event in Melbourne, Sydney, and even Brisbane, which was always an adventure for a boy like me at that age, as it involved either a long haul in a transporter when dad drove it, or even better when somehow I wrangled the trip via air.
And so, as I progressed through my early teens and reached the age of 16 somehow, I became one of the lucky ones when it was announced that my home town of Adelaide was to host the final round of the 1985 F1 World Championship on a street circuit to be constructed through the southeast section of the parklands precinct at Victoria Park and sections of the eastern side of the city.
My first experience of F1 in my hometown set my career path
My most memorable first recollection of the Adelaide F1 GP was race day being a typical late spring stinking hot Adelaide day, 36°C if I recall it correctly. Of course, Dad was running national class cars in support events and as a result, I was able to tag along armed with a support paddock pass.
Nevertheless, being young and naïve about where the best place might be to watch the race, I found myself at the very spot where Nigel Mansell beached it in the Hutt Street 90° left-right low-speed sequence and retired.
There I was, at my very first F1 GP, taking in the smell of the overly rich fuel mixture burns, the smell of the baking rubber, and the legendary Red 5 stopping directly in front of me.
I swear it was my cries of "Hey Nige" that prompted his response of "Alright lads?" as he walked past, but I'll never know.
Sure, I grew up in a motorsport family and was always in and around my Dad's business and at races, so in a way, there was always the option of a career in motorsport begging in the background, but it was that very day when I had my first experience with F1 in Adelaide when I decided that I knew what I wanted to do for a career.
More F1 memories of Adelaide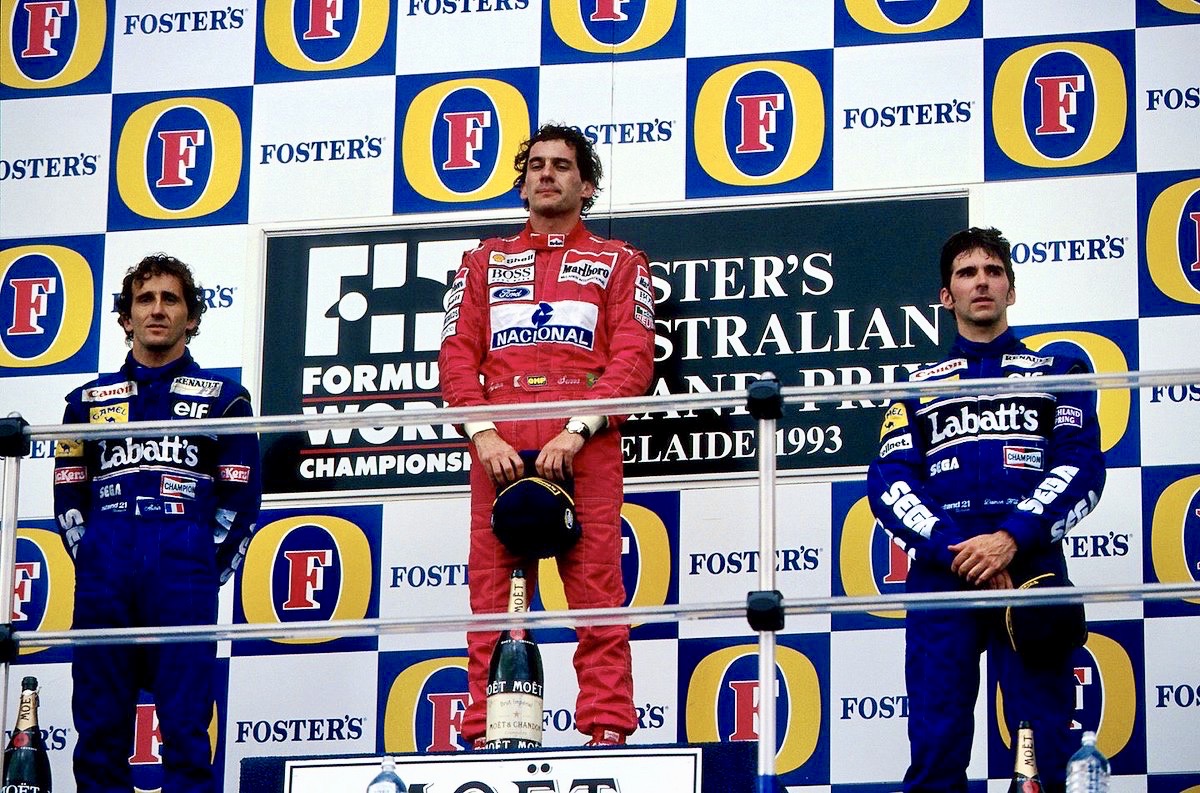 When I left high school I ended up at University studying for my Batchelor's in Engineering, which took me slightly longer to achieve than it should have because I discovered the Uni Bar and the dartboard.
I also supported myself by working for Dad's business and attending many national races in Australia; of course every year when the F1 circus came to town I always managed to get myself into the F1 paddock.
I met Ayrton Senna for the first time there at about 10 pm on one Saturday night after qualifying, and as it was so late there was no media scrum, and he gave me a genuine five minutes of his time to talk to me about F1 and career paths as he and Julian Jakobi were walking to an awaiting ride on the other side of the tunnel to the outside of the circuit.
Alain Prost, Nelson Piquet, Satoru Nakajima, Michele Alboretto, I met them all.
That day Nige lost the 1987 championship in a shower of sparks, I was wandering around the Adelaide paddock when Red 5 returned on the back of a tilt tray truck. I touched the shredded Goodyear.
Ultimately though, the Australian Grand Prix moved to Melbourne in 1996 and I somehow managed to successfully complete university and start my own motorsport career proper, and even though I consequently visited many of the world's most iconic circuits throughout the world, it was the memories of the times that F1 came to my own home town – Adelaide – that are very special to me.