The 2022 Formula 1 season just keeps on giving with the latest sensational news that 2016 World Champion Nico Rosberg will return to the grid with Williams replacing badly-performing Nicholas Latifi.
The former Mercedes driver, who began his F1 career with Williams at the 2006 Bahrain Grand Prix, returns to the team with whom his father Keke Rosberg won his F1 world title.
The move comes about as Latifi, in the wake of a crash-packed first two rounds of the F1 season, realises he is a liability to the team and its development. The billionaire's son stepped down to the role of Williams reserve to allow Rosberg to team up with newcomer Alex Albon.
Copies of extracts from the official Williams-Latifi joint statement, expected to be made later this evening Montreal time, were sent to our offices by DHL. The soon to be made public press release said:
In the wake of far too many shunts, some very high-profile ones that will be etched in F1 history, Nicholas Latifi has decided it is in his, and Williams, best interests if he steps down to a role of team reserve with the view to recalibrating his approach to the top flight.
This decision left Williams with the problem of having no second driver with very little notice, upon which Jost Capito approached Jenson Button to drive for the team. But the 2009 F1 World Champion politely declines, citing his age as a problem and suggesting Rosberg as an alternative.
Capito hit speed-dial to Nico and by all accounts, a deal was struck between the pair on Wednesday evening in Monaco and by the next day they were at the team HQ in the UK completing the deal.
The Netflix series will be entitled 'Britney is Back: Nico's Next F1 Journey'
For the 2016 F1 World Champion, at 36 he will not be the oldest driver on the grid by a margin, Fernando Alonso has that honour in this era, and after several years running around with a selfie stick and vlogging, it is clear Rosberg wants the dignity back of being an F1 driver again.
While further details of the deal are sketchy, it is known that Rosberg's return to the F1 grid will be funded by sponsorship from a Netflix inspired spin-off of the hugely successful Drive to Survive series, said to be worth $10-million.
This new Netflix series, which follows as the former F1 Champ makes a comeback with no-hopers Williams, documenting his every moment and edited into 24 half-hour segments to be premiered every Wednesday after each Grand Prix weekend.
Latifi: I can't seem to stop crashing so best I stop driving for now…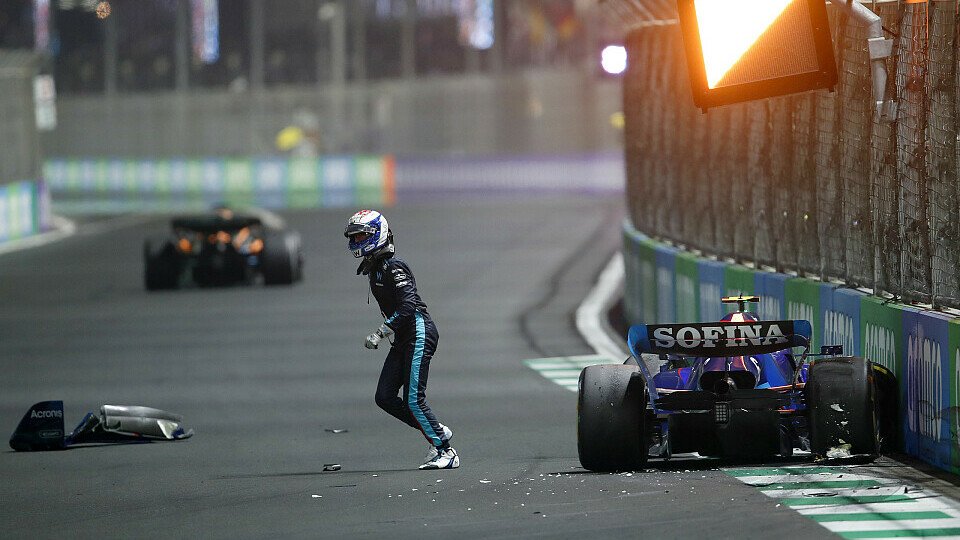 Latifi commented: "Surviving the Abu Dhabi Grand Prix blooper was tough. But I can't seem to stop crashing, so I took a look at myself in the mirror and said:
"My Dad has spent so much money on me getting into F1, I was destroyed by George [Russell] who is a great driver as we all know. Now comes Alex, not so great, with one year out of F1 and blows me away. And then I keep binning it at all the wrong moments.
"The mirror does not lie, and neither can I to myself or all that have faith in me. I will back down and be the team reserve, making space for Nico a driver who will bring another level to our team. I can learn from him.
"And while this is the closing of this chapter, a new one begins as my business in F1 is not finished. This is simply a step back to take several forward. I will only return when I feel I am at least in the top 50 pecking order of drivers to be in F1 on sheer talent. I will always have money to make it happen, so no biggie there.
"Right now I am nowhere near that, probably struggling to break the top 200 most deserving F1 drivers of my generation, thus I am compelled to do the right thing because money can't by talent. Its something I have to work on.
Latifi: Good luck, Nico, I look forward to watching you work and learn from it
A bombshell no doubt but a welcome dose of honesty and humility by the Canadian driver who has shown true sportsmanship with his actions, uncalled for because his Dad pays for the team's existence. Indeed nble.
Attempts to contact the team and both drivers proved unsuccessful, but we understand from various sources that the announcement and statement will be made later today.
Our source at Grove has promised to DHL copies of Rosberg's statement before the news becomes official, a week before the start of the Australian Grand Prix weekend in Melbourne where a press conference will be held to confirm Latifi's demotion to reserve and Rosberg's return.
Meanwhile, our source reports the Monte-Carlo based German was at Grove on Thursday for a seat fitting in the Williams FW44, picking up his new race suits and team kit, a meet and greet with key personnel and engineers including familiarisation, on the team's simulator, of the car he will drive in a week.
At the same time, Rosberg made himself available to the marketing department for promotional photos and interviews, with his 'Britney is Back' Netflix crew lurking exclusively on the video side.
HOPE YOU ENJOYED OUR 2022 APRIL FOOL'S JOKE!
---