Last year everyone knew Mick Schumacher's Formula 1 debut with a well below par Haas team was an almost fruitless exercise in ascertaining his talent, but this year with a very competitive car and veteran teammate the German has nowhere to hide.
Nikita Mazepin's misfortune and ill luck of the Russia-Ukraine ruined his paid-for F1 career, retrospectively, Schumacher was granted his a great favour or big disfavour. The pair were never going to be an accurate gauge, they fought too often and there was no lust to improve collectively but rather try and stamp the other out, as was too often the case last year.
But this year, Haas acted swiftly in the wake of Mazepin's demise to call up a shocked but delighted (and relatively young at 29) Kevin Magnussen, who was given another F1 lifeline by the same team that fired him at the end of 2020.
The difference this time around, the car that year was a disaster and he was only too pleased to leavewhile this year's all-new car has Magnussen sniffing the leaders, thrilling the establishment and himself too!
Now Mick has a true benchmark to be measured up against, with a good car to boot
It started well, on day one of the season, in Bahrain for 23-year-old Schumi getting the better of his teammate Magnussen in FP1 and FP2 as the Dane got a feel for being back in an F1 car; a week earlier he was readying for a sportscar race, then the call came. In other words, he was hardly race-ready.
In contrast, new teammate Schumacher had spent time in the car during testing, however, by Saturday evening in Bahrain, Magnussen sensationally qualified seventh, while Schumacher was out at the end of Q2, lacking half a second when it mattered to progress as his teammate did.
In the race, Magnussen went on blow the roof off Sakhir with a remarkable fifth place in his comeback. Mick was 11th.
In Jeddah, less than a week later, after a troublesome first day with no running in FP1 and a stoppage during FP2, Magnussen was back on it by FP3, finding half a second in the car that Mick could not.
The same story in qualifying, at the end of Q1, Magnussen was ahead by three tenths or so. Both Haas cars in Q2, considering where they were last year, was a huge achievement. And both could sniff a Q3 shot.
Mick thought so too, got too ambitious on the loud pedal through that treacherous twisty Turn 12 section, the Haas whiplashed into the wall at 270kph, the whole world gasped. It was a massive impact. He was okay!
Haas withdrew the $1-million wreck which split in half when being recovered. Schumacher was lucky to walk away from what was certainly his biggest shunt to date, but at the same time lost out on very precious experience in a car that will make or break him.
In the absence of his legendary father Michael Schumacher, the role appears to be increasingly the domain of his uncle Ralf Schumacher, a Grand Prix winner, now a Sky F1 Germany pundit and probably the next best thing Mick can have under the circumstances.
Ralf: Kevin has always been a huge talent even during the Haas years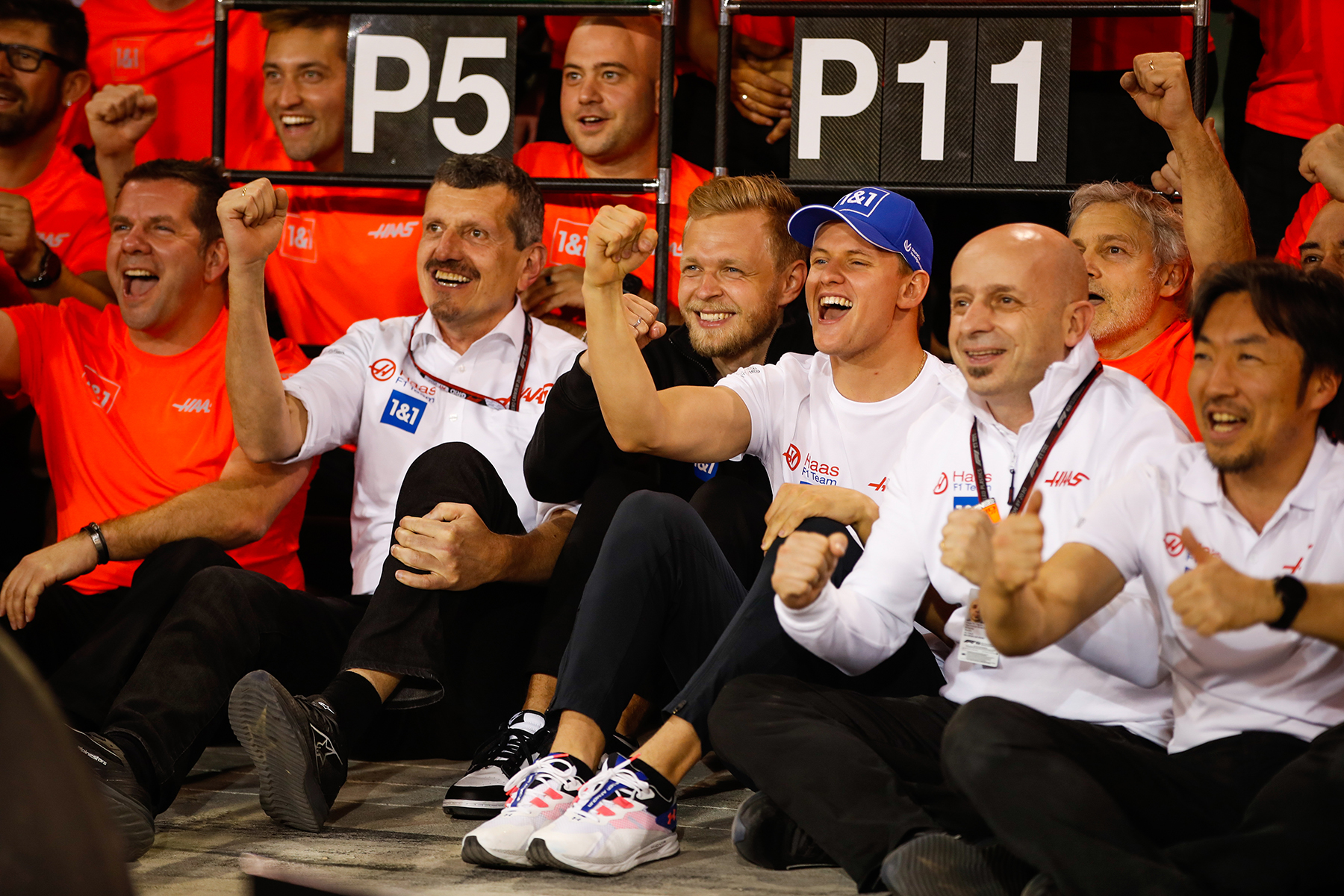 In an interview with Speedweek after the Saudi Arabian Grand Prix, Ralf admitted he gasped in shock watching the incident live on TV and recalled: "Mick's crash looked very dramatic, but every driver ticks off this type of accident very quickly.
"It was obvious that things didn't end so badly for him, he's also super fit. It is more about dented pride because he was on a fast lap and made a mistake."
As for Haas withdrawing the car, Ralf said: "The team had to make a decision so there would be enough parts for the next race in Melbourne. Haas couldn't take the risk of another crash otherwise they might not have been able to compete in Melbourne."
Haas has impressed the entire project with their neat and effective car, which inspires drivers to find the limit which comes with hazards as Ralf explained: "Of course, the risk after a crash like this is higher.
"But the real problem for Mick is that now he's missing one race of experience. The error had very strong consequences, very annoying. The most important thing, of course, is that nothing happened to him."
Schumi II continued on the fortunes of Haas this year: "Their car turned out very well this year. Last year nobody wanted a Ferrari engine and now it's one of the most powerful engines in the field."
Ralf: Magnussen is a different prospect to Nikita Mazepin
"Kevin has always been a huge talent," continued Ralf. "Even during the Haas years. But then the team development went in the wrong direction.
"We're seeing that now with Hamilton too, when things don't go so well with the car, even he will only start from P16. That's what happened to Magnussen for a long time in his career.
"In addition, he tended to make a lot of mistakes and aggressive overtaking manoeuvres that didn't work. Now he drives much smarter. At first, I wasn't so convinced of his return to Formula 1, but Gene Haas and the team made a very good decision, as it now shows."
Ralf is well aware that 2022 is a very big year in the unrelenting spotlight of comparison: "What Mick can learn from Magnussen? To even further find his limit. He can certainly learn about dealing with the team dynamic and definitely also in terms of pure speed.
"Mick was on par or even faster than Magnussen until his accident; what would have happened next? We don't know. But Magnussen is a different prospect to Nikita Mazepin, Mick has to keep up and be faster in the end.
"He is in the second year of his Formula 1 career, he can still learn a lot," added Ralf, who spent a decade between 1997 and 2007 driving for Jordan, Williams and finally Toyota; in 180 starts he finished on the podium 27 times, as a winner on six occasions.
Huge crash for Mick Schumacher. Let's hope he's ok 🙏❤️ Haas have confirmed he's conscious and talking and has been taken away for medical checks. #MickSchumacher #Haas #SaudiArabianGP #Qualifying #F1 pic.twitter.com/FiBdvQBnKF

— F1 Images 🏁 (@F1_Images) March 26, 2022