Sargeant exceeded expectations with his spirited performance along the neon-drenched Las Vegas Strip as did his Williams teammate Alex Albon, who will start one place ahead of him in Saturday night's race.
Sargeant feasted on the circuit's ample straightaways to the delight of fans packed into the stands for the much-hyped event, which marks the return of F1 racing to Las Vegas for the first time in nearly 40 years.
"Come on! Have some of that!" 22-year-old Logan yelled from the cockpit after he was made aware of the results.
Both he and Albon were bumped up one position due to Carlos Sainz's 10-place grid penalty, which the Ferrari driver was handed after Thursday's initial practice.
Sargeant told Sky TV afterwards: "Honestly, I feel like it's just so nice to see the hard work coming together. I feel like we've had this potential for a while but haven't really delivered on it, and today we did so in three separate qualifying sessions."
Sargeant is the first American to start a Grand Prix in the top ten since 1987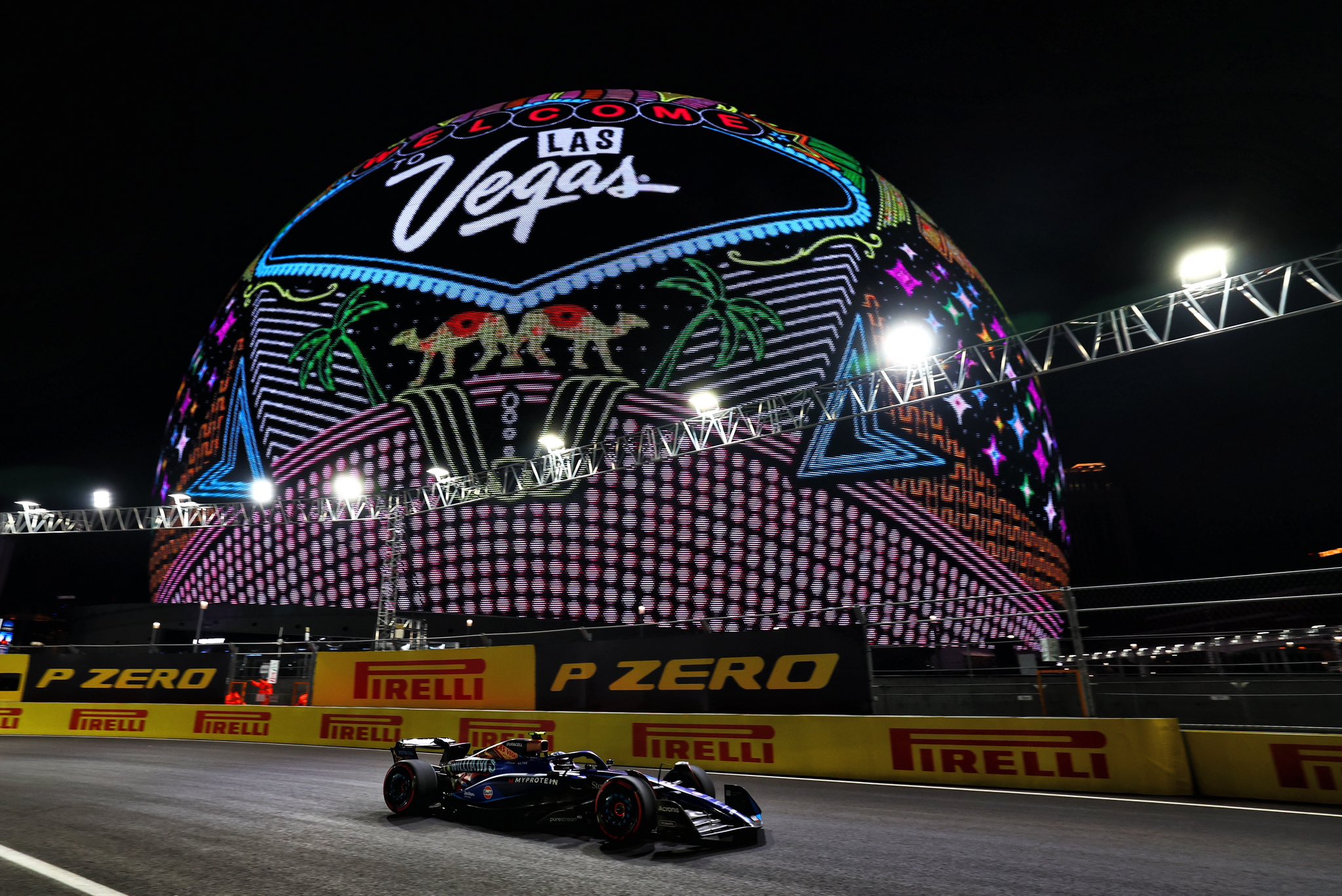 "We have a quick car on the straights which is good for tomorrow. A great day for the team and two great starting positions," declared Sargeant who last month became the first American to score points in an F1 race in 30 years with a 10th place finish on home soil in Austin.
With Friday's Las Vegas Qualifying result, Sargeant becomes the first American to start in the top 10 in a home GP since Eddie Cheever in Detroit in 1987.
Sargeant added: "We've worked hard and knew this weekend was a good opportunity and we're off to the right start. "Most importantly we have two cars near the front of the grid.
As for the race on Sunday, Sargeant ventured: "We have a very annoying car down the straights for others, so we'll try and use that to our advantage. Hopefully, we can continue this level of performance and have a strong race."
Williams F1 team boss James Vowles praised Sargeant's progress: "It takes time to get up to speed, and he is now starting to show that maturity kicking in. And now across weekends, no mistakes and just a build-up of performance. So it was our duty to support him and I'm glad to see we're now getting the benefits of that." (Reporting by Rory Carroll)