An apparently nonchalant Pierre Gasly played down his encounter with Suzuka's infamous Degner barriers with a couple of minutes remaining in FP2 for the Japanese Grand Prix, the Alpine veteran saying he would learn from the incident and move on.
It was a needless crash, while following teammate Esteban Ocon, Gasly's Alpine veered wide into the second section of the Degner Curves, going on what seemed an innocuous trip through the kitty litter until the front right clipped the barrier, and ripped it almost off. Low-speed contact, but substantial damage that will require overtime by his mechanics.
Reflecting on his Friday in the Alpine team report, Gasly said: "Unfortunately, our day ended with a small off at Turn 9 right at the end of Free Practice 2. I just lost the front slightly and couldn't correct it in time. That meant we slid through the gravel and into the barrier. We will learn from it and move on."
A "small off" with some big and expensive consequences for the 27-year-old Frenchman. One could call it an unnecessary mistake from a driver with 123 Grand Prix starts to his name, with an increasingly erratic reputation. A driver capable of great things, wins and podiums included, but at the same time one who makes 'rookie' mistakes as he did today.
Gasly continued: "At this stage of the race weekend, I would say we have some work to do and I'm sure there's more to come from us. In terms of today's performance, there are a lot of things we can assess both on low and high fuel.
"The tyres are quite challenging and it's something we'll certainly aim to get on top of ready for the rest of the weekend. It's an extremely tight pack with one or two-tenths of a second splitting a lot of cars, so extracting every detail will count," concluded Gasly, who was 19th on the time sheets before he shunted.
Ocon: We have some work to do overnight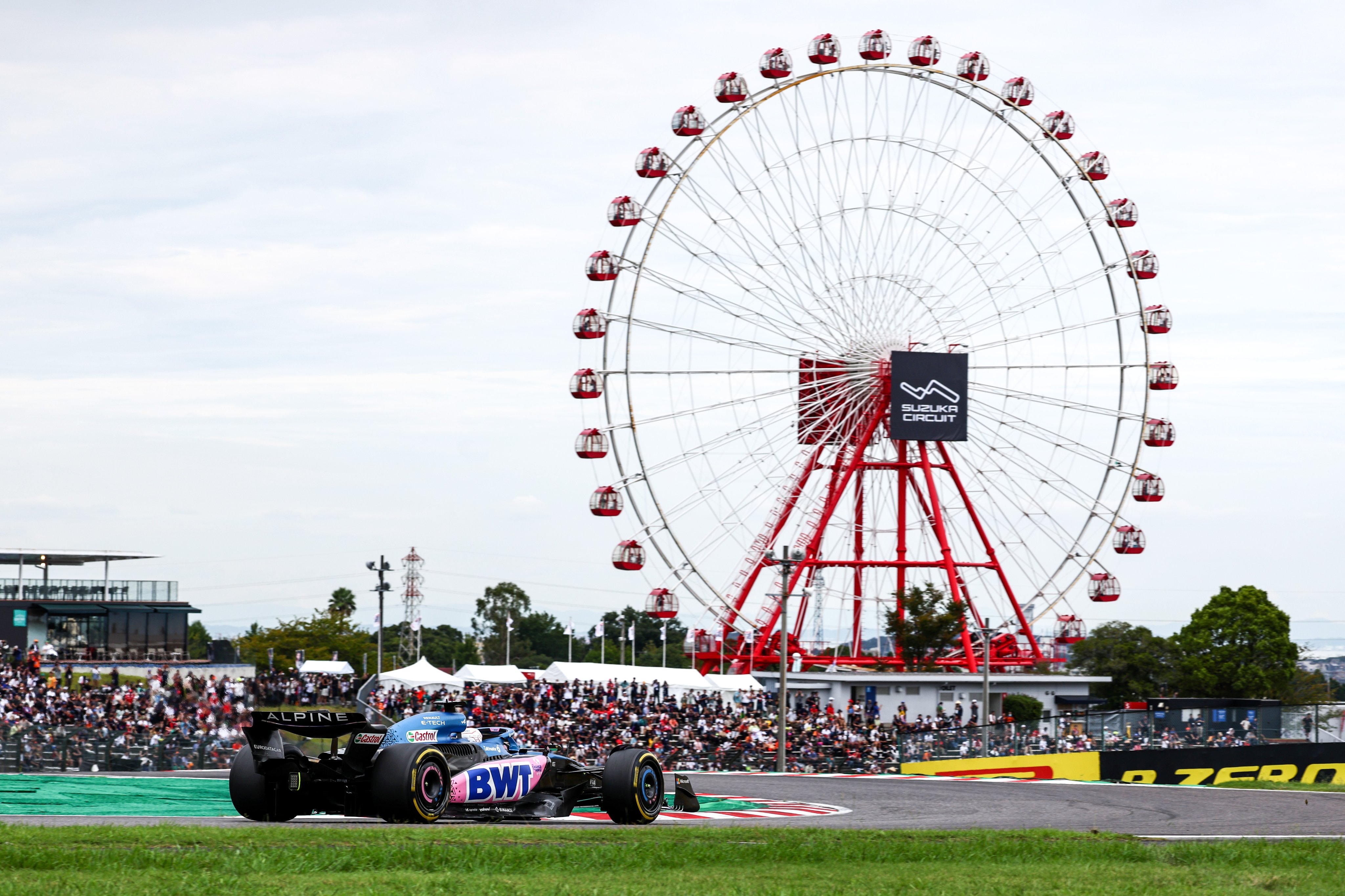 It was a slightly better day for Gasly's teammate Esteban Ocon, in that he did not crash! However, down in 11th after the first day of play at Suzuka, with a 1.1 seconds deficit to Max Verstappen's benchmark time in the Red Bull is hardly the start Alpine wanted.
Nevertheless, it was an upbeat who Ocon summed up his Friday: "It's always a real pleasure to come back to Suzuka and drive around this iconic circuit; it's probably my favourite of the year.
"It was a busy day in the car today and we have learned a lot out on track in both sessions. We also saw some good improvements from Free Practice 1 to Free Practice 2 and we put in some competitive lap times in the afternoon session.
"It only takes three or four-tenths to gain a few positions, so it's extremely close amongst a number of cars. We have some work to do overnight and hopefully, we can be in a good position to have another strong Qualifying," reckoned Ocon.
Alpine are a lonely sixth in the 2023 F1 Constructors' World Championship ahead of Round 16 of 22 on Sunday at Suzuka. In the 2023 F1 Drivers' standings, Gasly is in P10 with 45 points to his name, with Ocon P12 on 36.