It did not take a body-language expert to decipher that Max Verstappen was fuming after Qualifying for the 2023 Singapore Grand Prix, failing to make it into Q3 on a forgettable night for Red Bull, that few saw coming before Friday.
But after two days, the new Marina Bay Circuit layout may well be the place where the Red Bull juggernaut will finally be stopped. With victory in Italy, Verstappen won an unprecedented 10 GPs in a row, RBR have 14 wins out of 14 this season, and talk of a clean sweep of the remaining races prevailed. Until tonight.
In fact, in retrospect, the hitherto brutally efficient RB19 was a shadow of itself since Friday. And was knocked out by a rookie, three races into his F1 career, namely Red Bull-backed young driver Liam Lawson nudged Verstappen out at the end of Q2, by a mere 0.007s. It was cruel for the team that has not put a foot wrong this season.
On Saturday, Verstappen was out of sorts all evening under the lights of Marina Bay, impeding more than once while struggling to find the sweet spot in the package that has served him so well this season. Parking in the pitlane at the end of Q2, the soon-to-be three-time F1 World Champ stormed away from his car, his angry demeanour obvious.
The harsh reality was the 0.734s gap to Ferrari's pole winner Carlos Sainz. Later Verstappen spoke in the TV pen: "I knew it would always be tough to put it on pole. But this I didn't expect. Throughout the weekend we have been struggling.
"FP3 was actually not too bad but then we tried a few more things on the car for qualifying and that tipped it over where it became undrivable again. It was massively bottoming out in the big braking zones, all the time if I wanted to brake late and hard, my front wheels were getting unloaded.
"It's just a shocking experience and then trying to lean on the car in the slow-speed, I was constantly sliding and no traction, just really difficult to drive," added Verstappen.
Perez: It's a shame, a massive shame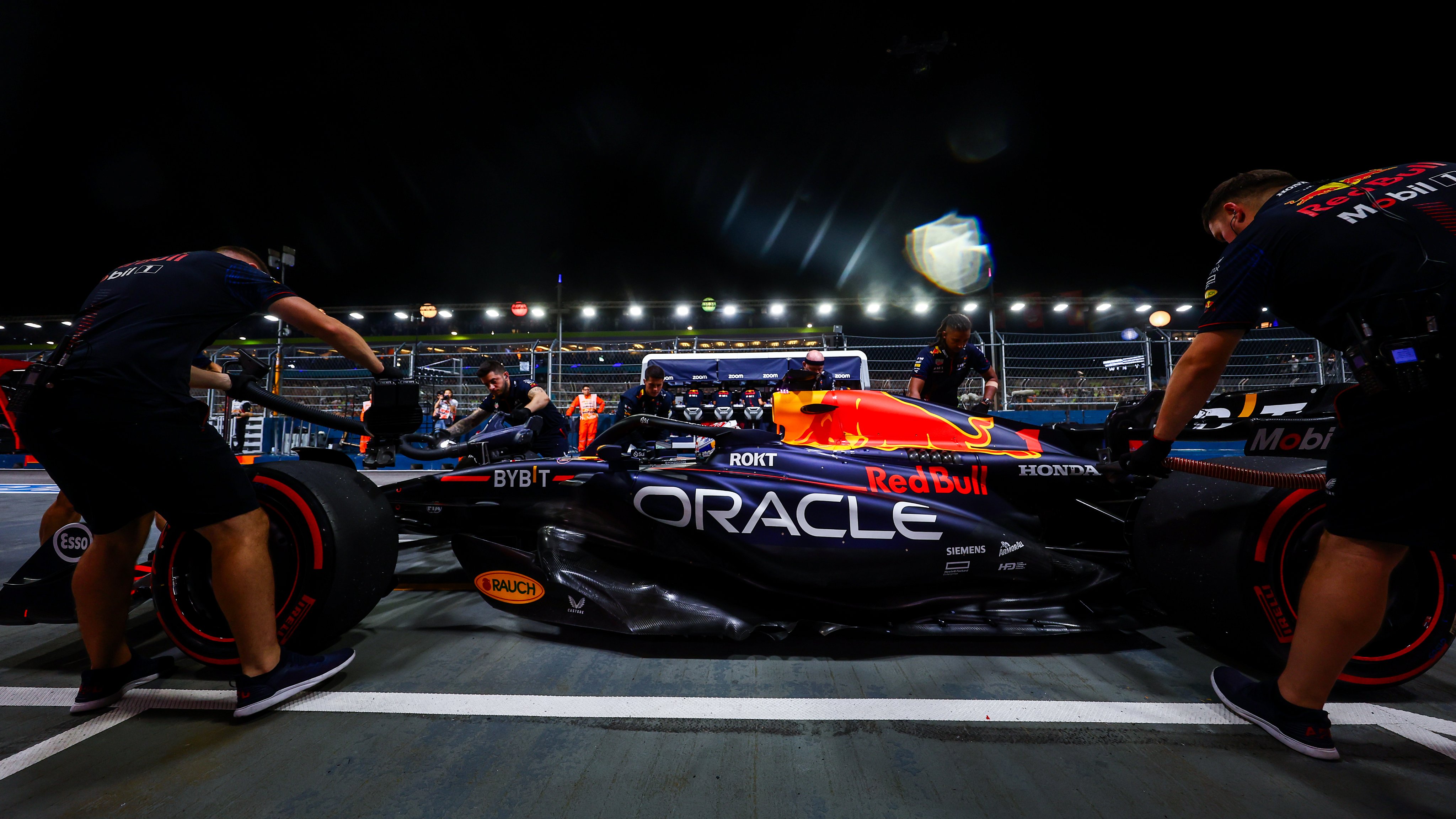 In the other Red Bull, Sergio Perez was also lost at sea, spinning during the session on his way to 13th and an early shower too. He was 0.871 of the top time.
The Mexican veteran shed light on where the performance went: "It was quite difficult. We have been playing around with the car. We started well with a nice balance in FP1. FP2 was very difficult. Since then it has been tough because we have been making a few changes here and there but nothing seems to transform the balance.
"Then it made it worse that I couldn't do my final attempt. I had a massive underdelivery from the engine. It kicked really hard, and I ended up losing the car. It's a shame, a massive shame. I think Q3 was possible."
As for damage limitation on Sunday, Perez ventured: "Definitely. I think if we can score a few points, I would be happy with that."
For Verstappen, despite the frustration it's a mere pimple on a marvellous F1 season for the Dutchman so far, and despite his odds – supplied by Betway – dropping from outright favourite to win the Singapore Grand Prix, since Friday those odds have plummeted to fourth favourite at 13/2 with pole winner Sainz favoured to win at 15/8.
While it will be a racing miracle if Verstappen wins on Sunday night at Marina Bay, a venue he has never won at, F1 fans will remember that the Dutch ace has won from 15th on the grid before…
Red Bull's astounding fall from undisputed F1 top dog to also-rans in Singapore in the space of little over a week, shows how the fine margins in the top flight right now punish anyone who does not have their A-game in constant play. Red Bull had all that up until now.
Betway Odds for the 2023 Singapore Grand Prix