Ferrari wants to blow a fortune on an overripe driver like Lewis Hamilton. Why do that when there's so much fresher fruit on the vine?
One has to wonder what the hell is going on at our Scuderia. Sure, Lewis is a brilliant driver with a fantastic record, but what has he got to offer for the future? To spend that much money on a guy who is old enough to be a grandfather, has to be a concern. Especially when there is so much fresher 'fruit' to pluck out there.
The point is very simple. The odds are mounting against Hamilton even winning a race, let alone carrying our team on his ageing shoulders. The statistics prove that beyond doubt, too. Alain Prost was almost 25 when he debuted in Argentina in 1980. He won his first title at 30, took a sabbatical in '92, and returned to win his last race and take his final title at 37.
Schumacher was 28 when he went to Ferrari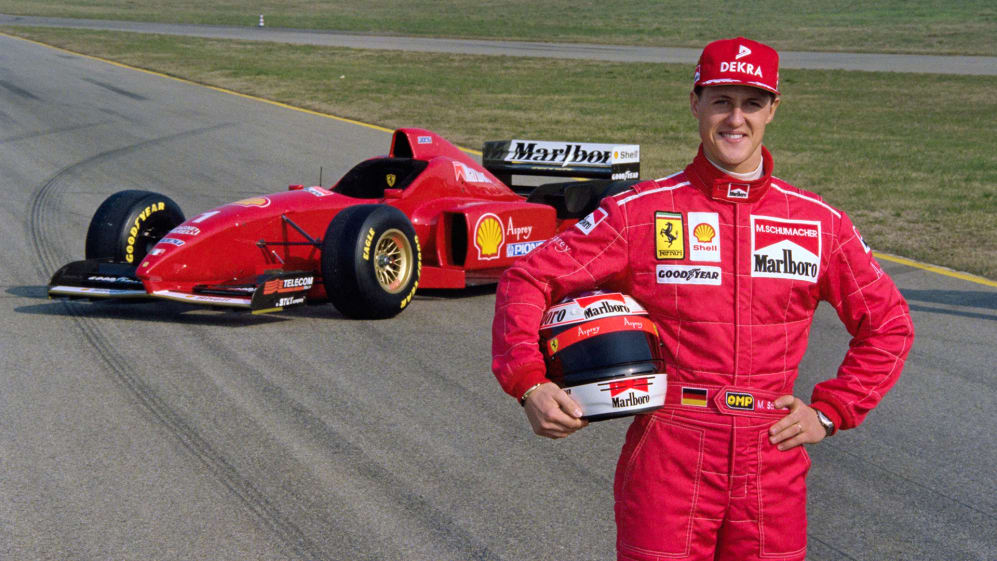 Michael Schumacher was 22 when he made his Spa debut in 1991, a year later at 23 won his first race there, and 25 when he took his first title. Michael was 27 years old when he moved to Ferrari to resurrect our team. He was 35 when he won his last title with us and 37 when he took his final win. Schumi made a winless come back at 41 and retired for good aged 43.
Kimi Raikkonen was 21 when he entered Formula 1, 23 years old when he won for the first time in Malaysia, and 28 when he took his title. He skipped three seasons and returned aged 33, won for the last time at 41 and stopped as he turned 43.
Fernando Alonso was 20 when he made his F1 debut. He had just turned 22 when he won his first race, and 24 when he took his first title. He left a few years later and made his comeback at 38. But Fernando has not won since he was 31, and a Ferrari driver at that, as he approaches his 41st birthday.
Sebastian Vettel retired at 35
Sebastian Vettel was not yet 20 when he made his Formula 1 debut, just 22 when he won his first Grand Prix, and 23 when he took his first title. Vettel was 26 when he took his last title, and just 32 when he won his last race. Seb retired at the end of last year at 35. His Ferrari years never delivered, as his mentor Schumi did at Maranello.
Lewis Hamilton made his F1 debut aged 22, won his first race in the same year and was World Champion for the first time at 23. He won his most recent title at 35 and was 36 when he last won a race. Lewis is now 38 years old.
Besides (Ferrari's last World Champion) Kimi Raikkonen, who won at 41, none of Alain Prost, Michael Schumacher, Sebastian Vettel and even Fernando Alonso won a race at Lewis' age.
Max Verstappen will be 27 next year
By the way, Max Verstappen was 17 years old when he made his F1 debut, 18 when he won his first race and 24 when he drove to his first Formula 1 World Championship. Max was 26 when he took the title that he holds currently. Max was also 26 when he won the most recent Grand Prix in Miami. He's still only 26 today.
So one has to wonder what Ferrari is trying to achieve by chasing Grandpa Lewis, and if indeed there really is any fire under that smoke. Could Ferrari just be breaking its driver's balls in an effort to fire them up? Or is it just a smokescreen?
See, if Maranello is going to spend that much money on a 'better' driver, then surely it should be chasing the guy in car number 1, rather than 44. The last time they did that, the number 1 driver was 28 years old when he moved to Ferrari. One year older than Max will be next year.
Get your act together, Ferrari. Go get Max!