Williams Formula 1 team launched their racing season today, revealing their livery for the 2023 season, as well as team kit and new driver line-up with Alex Albon, in for a second year with the team, along with American rookie Logan Sargeant.
Hosted by Will Buxton, the online show entitled "Bold New Beginning" with the new livery breaking cover, the car will be predominantly blue (in a Michel Vaillant style) and featuring iconic motorsport brand Gulf Oil along with a host of new partners.
Williams have an illustrious history at the pinnacle of the sport, with nine constructors' titles to their name, only Ferrari have more; while a great many of the F1's legends have driven for the team, from Alan Jones, their first F1 world champion in 1980 to their final one with Jacques Villeneuve in 1997.
Other greats to win F1 titles with the team Sir Frank William built, include: Nelson Piquet, Nigel Mansell, Alain Prost and Damon Hill. Williams used the function to announce a multi-year partnership with Gulf Oil International.
Press Release: Williams reveals 2023 F1 livery and new partners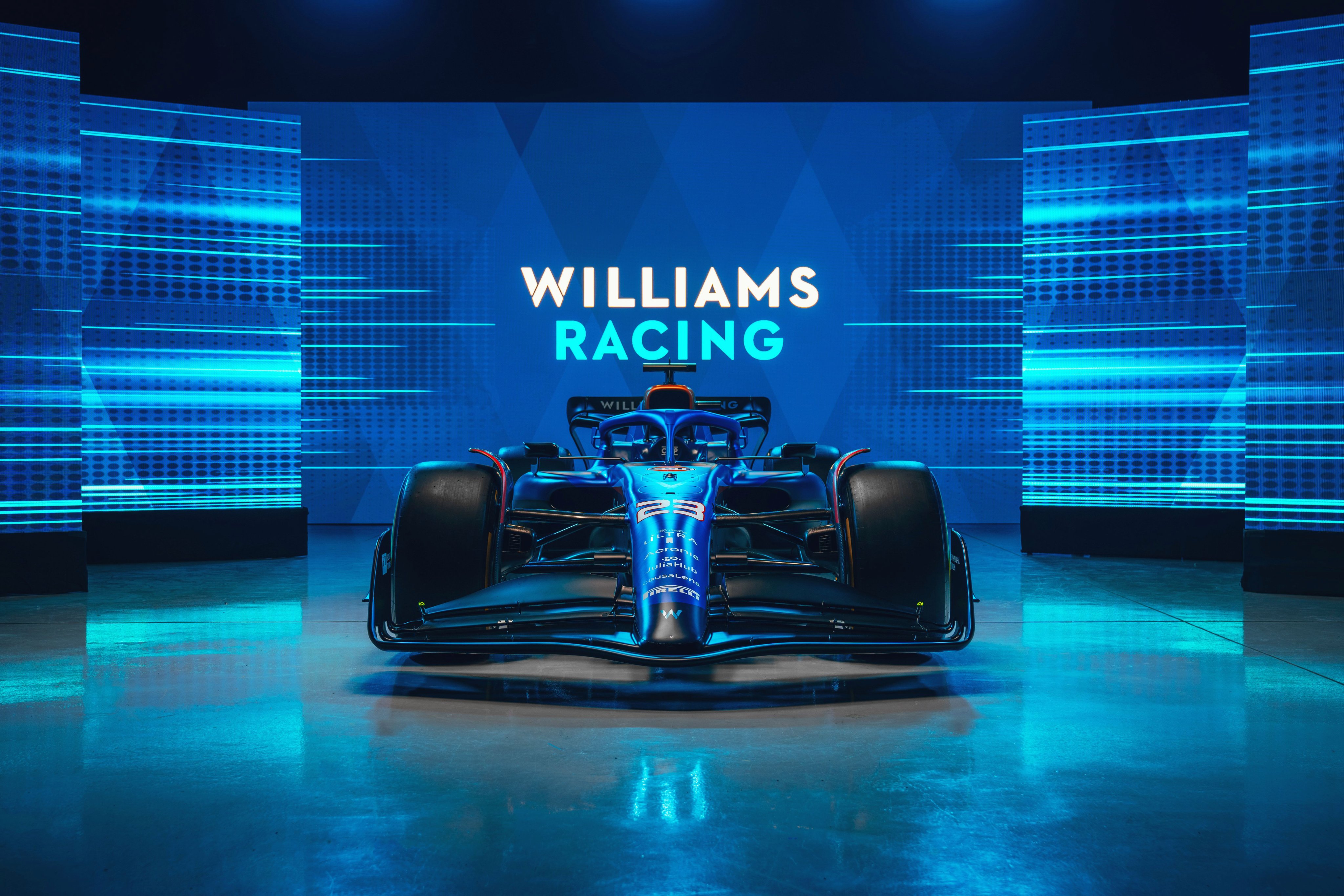 Williams Racing is proud to reveal the livery that will adorn the FW45, the team's new challenger for the 2023 FIA Formula One World Championship season. Williams Racing is also thrilled to showcase major partners, with Gulf Oil, Stephens, Michelob ULTRA and PureStream joining the team from the 2023 season.
The 2023 livery design is an evolution of the FW44, retaining the brand visual cues which features a contrasting diamond shape and flashes of red and blue, embodying the exciting new era of Williams Racing. This year's design features a colour finish change to matte, providing a stronger on track visual.
The FW45, which will be rolled out on 13th February, is an evolution of the FW44.The floor edges have been raised to satisfy the updated 2023 FIA Technical Regulations and the team has taken the opportunity to heavily evolve the sidepod concept, which has been made possible by optimising the power unit cooling layout.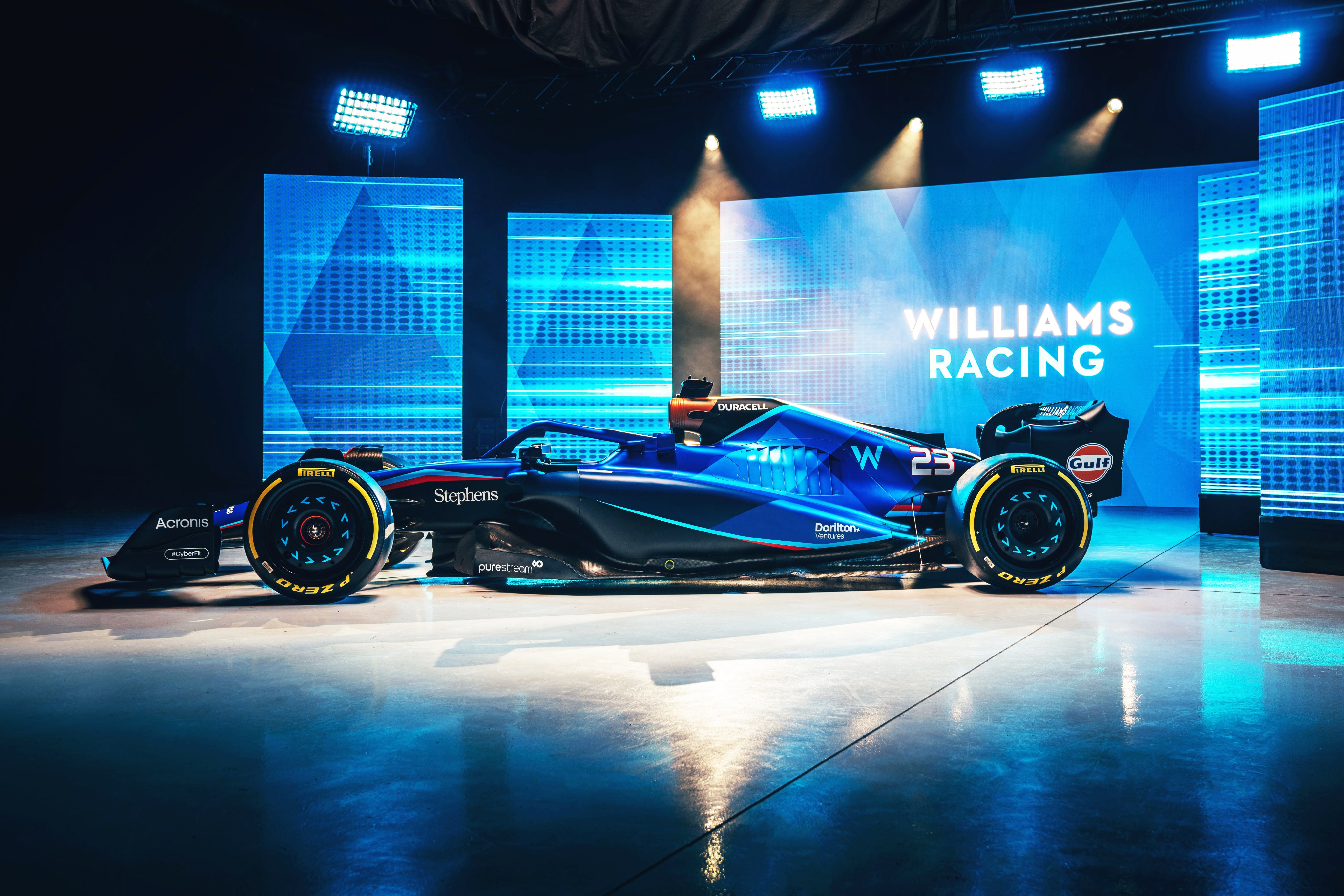 There are also modifications to the front suspension layout as well as the major external aerodynamic surfaces. As a result, the FW45 is more aerodynamically efficient than the FW44, with more overall downforce and improved handling characteristics. The 2023 Pirelli tyres are an evolution of the 2022 version and the FW45 is optimised to the improved characteristics of the new tyres.
Gulf Oil International's partnership with Williams Racing is a significant signing as the team continues its transformative journey and demonstrates the new era of commercial strength at the team since its acquisition by Dorilton Capital.
A further major partnership is confirmed from this season with Stephens as Official Investment Banking Partner, an independent financial services firm founded in the United States in 1933, with key offices in the US, London and Frankfurt. Williams Racing and Stephens will partner in a strategic marketing alliance as Stephens' increases its footprint in Europe.
Michelob Ultra, the fastest growing beer brand in the United States, joins the team in a multi-year partnership which unites two iconic brands with a long history of excellence and recognition. As a part of the Anheuser-Busch portfolio, Michelob Ultra reunites the leading brewer with Williams Racing and Formula 1 for the first time since 2006.
Through this partnership, Michelob Ultra and Williams Racing will bring premium experiences for fans to enjoy at the Grand Prix throughout North America, reminding fans "it's only worth it if you enjoy it."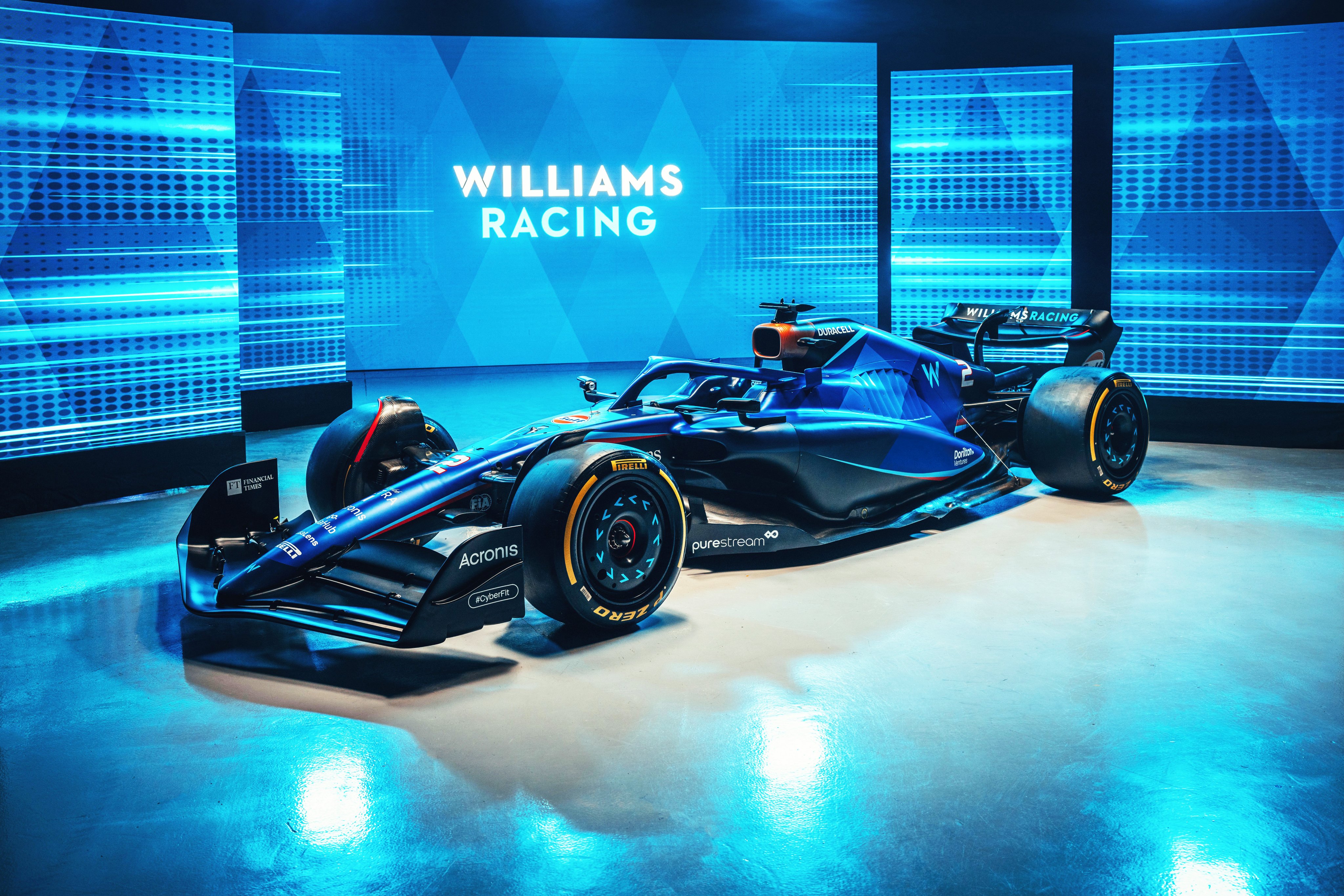 Williams Racing and PureStream have partnered to lead an exchange of best practices between leading electronic trading teams and the F1 team. Both electronic trading and motorsport rely on many functionally-organised teams working together with new technology, balancing precision measurements and subjective strategies to win under hyper-competitive and split-second conditions. PureStream will co-host thought leadership events at select F1 races throughout 2023 to enable the exchange of ideas between Williams Racing and leading electronic trading teams.
For 2023 Williams Racing has an exciting driver line-up, with Alex Albon beginning his second year with the team, after an impressive season in 2022, scoring points in multiple races. American driver Logan Sargeant joins as Alex's team-mate, after climbing the ranks from the Williams Racing Driver Academy. The 22-year-old will make his F1 debut at the upcoming Bahrain Grand Prix.
The FW45 will hit the track at Silverstone on 13th February, with both race drivers, Alex Albon and Logan Sargeant, undertaking driving duties. Williams Racing Brand Ambassador and 2009 F1 World Champion Jenson Button will also be in attendance to see this year's car complete its first laps.
As Williams Racing continues its transformative new chapter, it welcomes James Vowles as Team Principal. James joins on 20th February from Mercedes F1 Team, bringing a wealth of experience and strategic capabilities that will lead the team and help push Williams Racing both on and off-track.