Carlos Sainz signed a contract this week with Ferrari that will see him with the team until the end of 2024, putting him – for now – on the same timeline as teammate Charles Leclerc whose contract also ends at the same time.
Whether Leclerc inks an extension soon or not, at this stage both highly-rated drivers are on an equal footing in terms of their tenure with the team. Until then, the salaries may differ with reports citing Leclerc on $12-million per year; Sainz will be in that region too.
But I am not sure this is the key element here because the new deal allows the Spaniard to be on the same terms as his teammate which will definitely strengthen his position.
We are comparing drivers with very different backgrounds and history but also with very different approaches, and my feeling is that a long-term agreement will benefit Sainz more than Leclerc.
Leclerc's path to Formula 1 saw him claim the GP3 Series and the Formula 2 back-to-back just before getting in F1 as a clear potential future F1 World Champion, and I believe his first years in F1 shown he deserves this.
On the other side, Sainz won the Formula Renault 3.5 Series and the Formula Renault 2.0 Northern European Cup, but he didn't impress as much as Leclerc did and he was never as consistent at the top of timing screens as the Monegasque has been.
Sainz made his way up in a more steady and laborious fashion and he has not been considered as a potential F1 Title contender by most of the specialists. Perhaps this justifies the difference in salaries should there be one, but Ferrari signed him anyways and they just extended his contract till the end of 2024.
The extended Ferrari deal for Sainz might be a game-changer for the Spaniard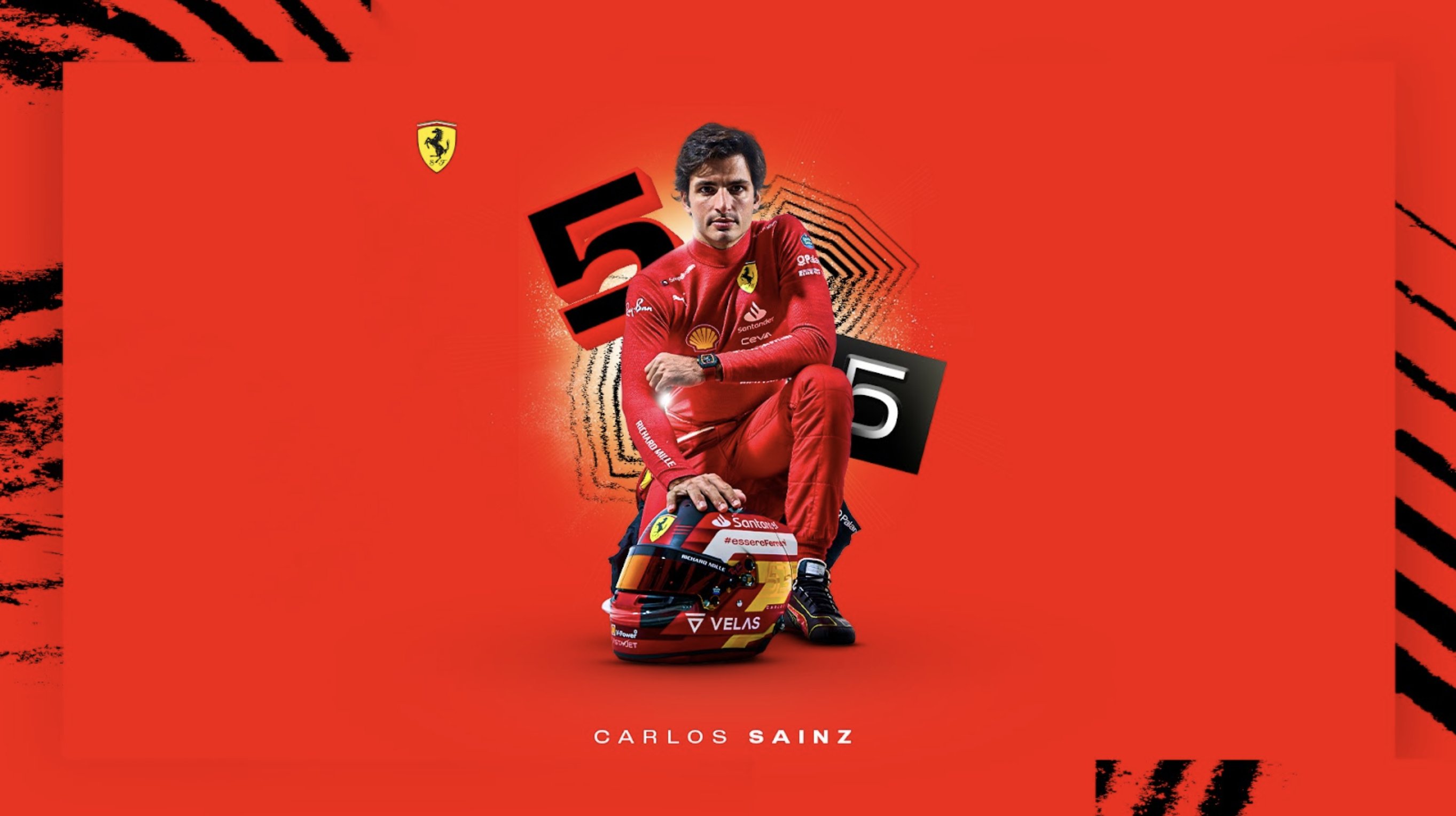 The new era of young F1 drivers making it into top flight in the last few years with a clear label of "potential future F1 champion" include Verstappen, Norris, Russell and Leclerc. Sainz faced three of them in the same team and in the same car.
This is making Sainz very unique on multiple aspects and even if statistics are always arguable, there are a few facts we can't deny:
He has never been completely outperformed by one of his teammates;
He is the closest rival Verstappen has ever had as a teammate since he started in F1;
He beat Norris as his teammate in 2019 and 2020;
He beat Leclerc in his first year at Ferrari while Leclerc already knew the team and the car, and while Ricciardo was getting destroyed by Sainz's ex-teammate Norris in the same conditions;
On a complete season, in the same team in F1, he only has been beaten by Verstappen (in their first year in F1 at Toro Rosso) and Hulkenberg at Renault.
Those are very good reasons for Ferrari hiring him in the first place and while they may seem obvious, there may be more to it. As a racing driver, Sainz seized opportunities and made the best out of his path to the 2022 season.
Sainz got in F1 and had to face Verstappen. It must have been a mountain to climb fighting such talent. But he showed some strength; he has been and is still today one of the hardest working drivers in F1. He is resilient and will dig into his teammate's data should he be outperformed.
On this matter, he actually has the strongest background since his technical knowledge includes collaborating with multiple teams and engine manufacturers, and his driver background allowed him to compare himself and learn from most of the clearly identified future F1 Champions.
What he showed, is that getting beaten never took him down, he focused on working and getting better. In his recent moves at McLaren and Ferrari, most observers predicted very tough seasons for him against his teammates and most predicted him to be beaten badly. Well he showed them wrong.
As a racing driver, you always face moments of doubts
If you get beaten by your teammate, you either die or work harder to get better! Sainz has always had the strength to work and improve.
Of course, Sainz doesn't appear as a natural diamond like some of his rivals but what a complete, dedicated, team-oriented and fast driver he has become; a bit like a diesel engine, but he is always there, he makes few mistakes and is a great asset for a team like Ferrari.
My feeling is that he has struggled a bit more than Charles to adapt to the new car and he might need a bit of time to work his way back to the same level. But where's the problem? Work and time are now two things he has.
We know he is an extremely hard worker and will have access to all necessary data to match his teammate's performance. Time is something Ferrari just gave him.
Contract extension till the end of 2024 also comes with trust. Trust in the team and trust in himself. It comes with stability and it's a favourable ground to focus on what he does best which is sucking all data and all information from his teammate to work harder and become better.
What he has now is a stable situation to work from. The energy he put in the past to work for securing a seat for the next season is as much energy he can now spend on real work in the Pits, on the simulator and on track behind the wheel to become better. As a racing driver, this is the type of stability you want in your life to focus on what really matters, performance.
Sainz has been underestimated by many, but team managers and close observers know his real value and Ferrari just gave him a chance to finally show what he is made of.
He can either enjoy being a second driver at Ferrari in Massa's style or become a real challenger to Leclerc and my view is that Carlos will not enjoy playing a second role. Time will tell.
David Terrien has agreed to join our team of writers this season  Sharing his views from a race driver perspective. The Dubai based Frenchman is a Karting World Champion and FIA GT World Champion who raced up to F3000, before facing the reality of lacking the budget to make the step into F1.
Undeterred David continued his career as a race driver before shifting his focus to organising races and championships, building and managing race tracks and karting venues, and running race teams; all invaluable experiences we can tap into for our readers.
✍️

Committing his future with us until 2024, @CarlosSainz55 is staying for another two years https://t.co/kxu4MmSlWT#essereFerrari #Sainz2024 pic.twitter.com/0ONJCJYm6Y

— Scuderia Ferrari (@ScuderiaFerrari) April 21, 2022