As Lewis Hamilton enters his record tenth year as a Mercedes driver, the Formula 1 World Champion team welcome his heir apparent George Russell who is comfortable that he will get equal treatment to his illustrious teammate.
Russell is expected to rustle feathers in the Mercedes camp this year and is comfortable that he has no worries when it comes to parity with his fellow Briton.
Speaking to BBC ahead of this weekend's Saudi Arabian Grand Prix, "We are on a level playing field. There are no team orders, we have equal treatment totally and [Mercedes] trust us to go out there and race fairly."
At 37, Hamilton is among the last of his generation in F1 while Russell, a decade his junior, is one of the Top Guns of the new generation of drivers sure to have an impact in the future.
It is clear the younger driver is showing the seven-time F1 World Champion the respect he deserves for the good of the team, as Russell revealed: "We have a very open relationship. I think because we are at very different stages of our careers there is a really strong mutual respect between us.
"We both recognise our fight isn't with each other as it may be in some other teams. For us, we both want to win but at the moment we are not in a position to be able to win, so we need to work together and push in the same direction to make sure our car goes faster."
George: We still don't have the pace in the car to fight with the Red Bull and Ferrari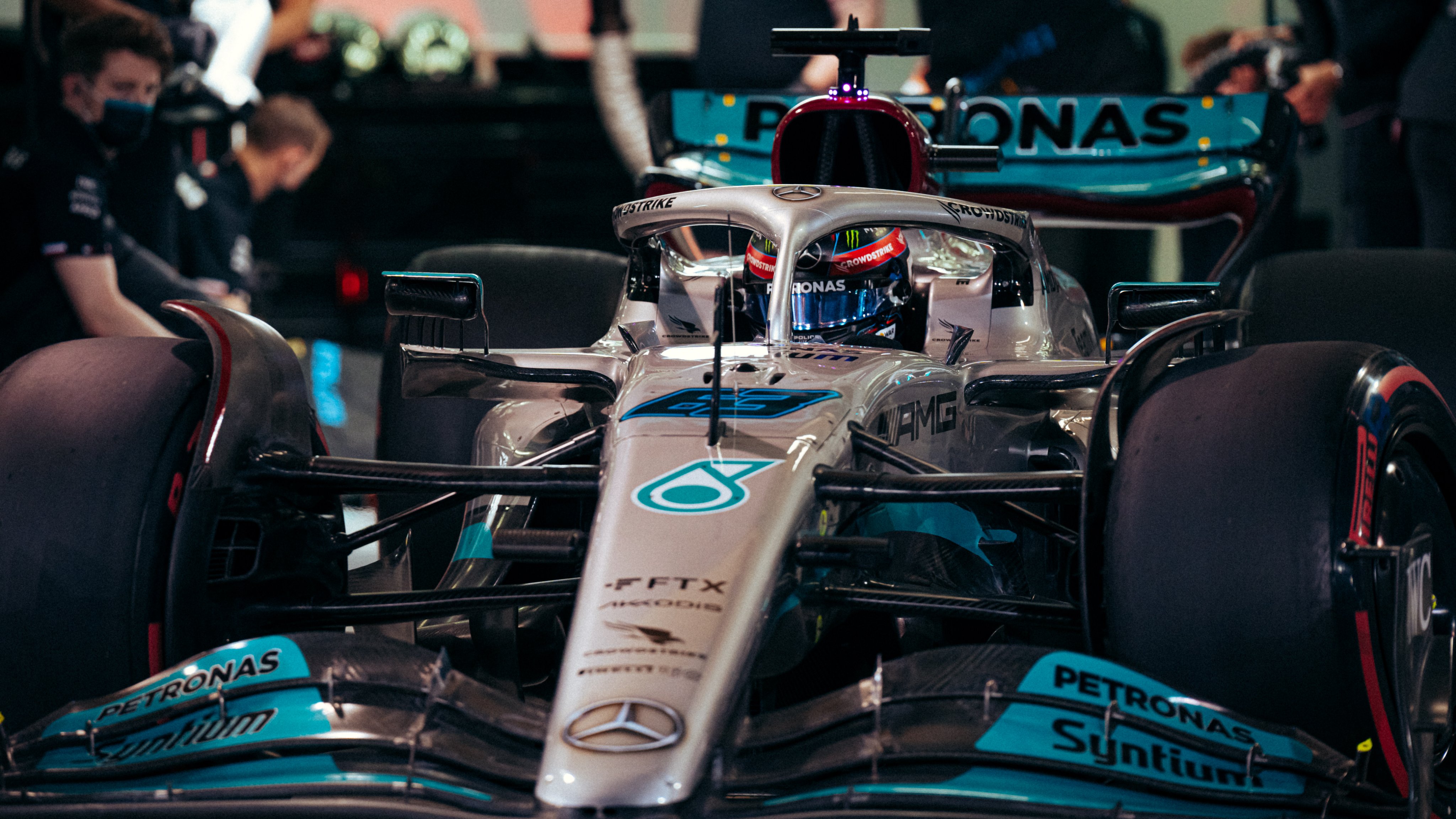 After his time at the wrong end of the grid with Williams, at Mercedes this year, he was expected to be a front-runner from the get-go.
Instead, Russell toiled hard all night in Bahrain, finishing with a fortuitous fourth place behind Hamilton in third, a result that flattered the Silver Arrows on a height they were looking to finish fifth and sixth until the two Red Bulls cried enough.
Russell continued: "At the moment we know that if we do absolutely everything perfectly we still don't have the pace in the car to fight with the Red Bull and Ferrari.
"We don't really know what our timeline is. We are working as hard as possible to resolve our issues but the only way we find out if are going to resolve them is when we jump on the track. I trust in my team and if anyone can overcome these issues I am sure Mercedes can."
Finally advice for F1 Wannabes: "You need to do far more, you need to do more than everybody else, [do] what will make you stand out. You are fighting for a place in the top 20 in the world and even then.
"For a superb driver to join Formula 1 a great driver has to leave and there has to be an opening out there for you," added Russell, who ended Jeddah FP1 15th on the timesheets suggesting a frustrating weekend in Saudi for him and his team.
Doors or wheels? 💭 @GeorgeRussell63 pic.twitter.com/e9A3N0nTwK

— Mercedes-AMG PETRONAS F1 Team (@MercedesAMGF1) March 25, 2022