Max Verstappen may have topped the timesheets at the end of the first day of practice for the Formula 1 season-opening Bahrain Grand Prix, but the reigning World Champion is wary of a resurgent Ferrari.
As he did last year this time, same day, same place, Verstappen set the pace but instead of Lewis Hamilton keeping him in check as he did last year in Bahrain FP2, this time around the Red Bull driver had a couple of Ferrari's in his mirrors.
Verstappen's best time today at Sakhir, set during FP2, of 1:31.936s was a mere 0.087 of a second faster than Charles Leclerc with teammate Carlos Sainz half a second adrift but still good enough for the third-fastest time on the opening day of the 2022 F1 season.
While Mercedes may still be AWOL and by their own admission struggling for pace, the Reds are looking good for a fight, the thought of which Verstappen relishes.
🗣 "It's good to see the teams are all closer together, in general that's what everyone wants and I think over time teams will get even closer together."

Reaction from @Max33Verstappen and @SChecoPerez after Friday in Bahrain 🇧🇭

— Oracle Red Bull Racing (@redbullracing) March 18, 2022
Max: We have to wait and see when everyone is turning their engines
The Dutch ace noted who may be his worry this year as he seeks to defend his title: "You can see that Ferrari are pushing hard and are very close so that's exciting.
"Looking ahead, we'll have to wait and see with different teams' engine modes, no one is in qualifying spec yet so I think everyone still has a lot more to give. It's good to see the teams are all closer together, in general, that's what everyone wants.
"I think overtime teams will get even closer together. But again, we have to wait and see [in qualifying] when everyone is turning their engines up fully how much is really in it.'
While Hamilton and his new teammate, highly rated George Russell, struggled with their new car, their rivals found the sweet spot on Red Bull RB18 early on according to Verstappen: "The car felt good today.
"Testing here last week means we've all started in a good place. We had quite a straightforward and smooth day so I'm pretty happy, we also tried a few things on the car in each session and they seemed to work well."
Notably, last year's best FP2 time (also set by Max) in the last variation of the previous generation F1 cars was 1:30.847s which amounts to a second and a bit quicker than the new cars out on track today.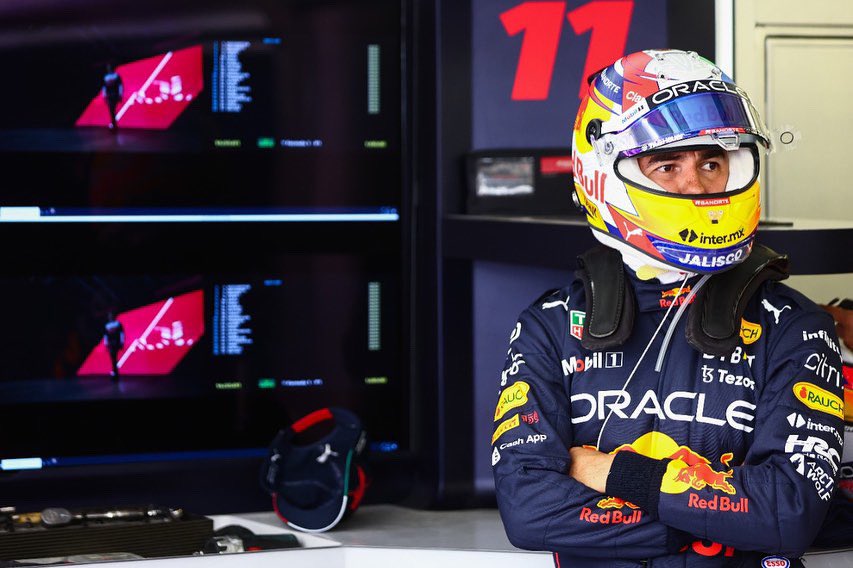 Perez: The pack is really close and I think the race will be even tighter
In the sister Red Bull, Sergio Perez ended his day in Bahrain a full second slower than his teammate with the Number One plate, but Checo was unperturbed in the team report: "It's nice to be back out on track for a new season. We have some work to do overnight to find a good compromise with the set-up.
"We tried some different settings across the two cars, so I think we have good data to look at and then we can pick out the best bits for qualifying. We are learning a lot about tyre degradation and overall, there is some work to do but I am hopeful we will have a positive day.
"FP2 will be the most useful session before qualifying because the conditions should be similar and I think it will be interesting to see where everyone is, come Saturday evening. The pack is really close and I think the race will be even tighter so there will be some good racing all around," predicted the Mexican veteran.
Red Bull boss Christian Horner summed up his team's sentiments after the first day of Verstappen's title defence: "It's been a positive day for us really.
'Both in the warmer conditions earlier today and in that last session the short run and long run looked decent. But of course fuel loads and engine modes, there's so many caveats, but we're pretty satisfied with today's running," concluded the Team Principal.