While the Helmut Marko of the current era divides opinions and affections of Formula 1 fans, one thing he has that can never be denied is a fine pedigree in motorsport despite a career cruelly cut short.
The Red Bull driver consultant is responsible for providing Max Verstappen his F1 break and nurturing the Dutch driver to the powerhouse he has become not only for the team but the sport in general.
But that is Marko 2.0.
Ahead of the 89th edition of the Le Mans 24 Hours, it is fitting to recall Marko 1.0, of a half-century ago – a fine racing driver, good enough to drive for the Stuttgart team, who he rewarded with victory at the 1971 Le Mans 24-Hours with co-driver Gijs van Lennep.
In a new Porsche 917 KH which boasted technical upgrades such as a magnesium frame and perforated brake discs, they set the pace all weekend. Down the full Mulsanne Straight (without chicanes for the last time in '71) Marko clocked over 360 KPH (224 MPH) in the Martini liveried car.
Of the fleet of Porsches that started that race, only two 917 models remained at the head of the pack after the first few hours.
That one was the one driven by Marko and van Lennep, the other a Gulf Porsche driven by Richard Attwood and Herbert Müller.
Reflecting on the race in an interview with Bild, Marko said: "There was a short tail, a long tail and a version with a wider body. The long-tail version was the fastest. but there were stiffness issues from the start. So the car was super fast, but a beast. It didn't forgive mistakes."
Hollywood superstar Steve McQueen had turned his escapades in the 1970 race into the movie 'Le Mans' and was an honorary starter.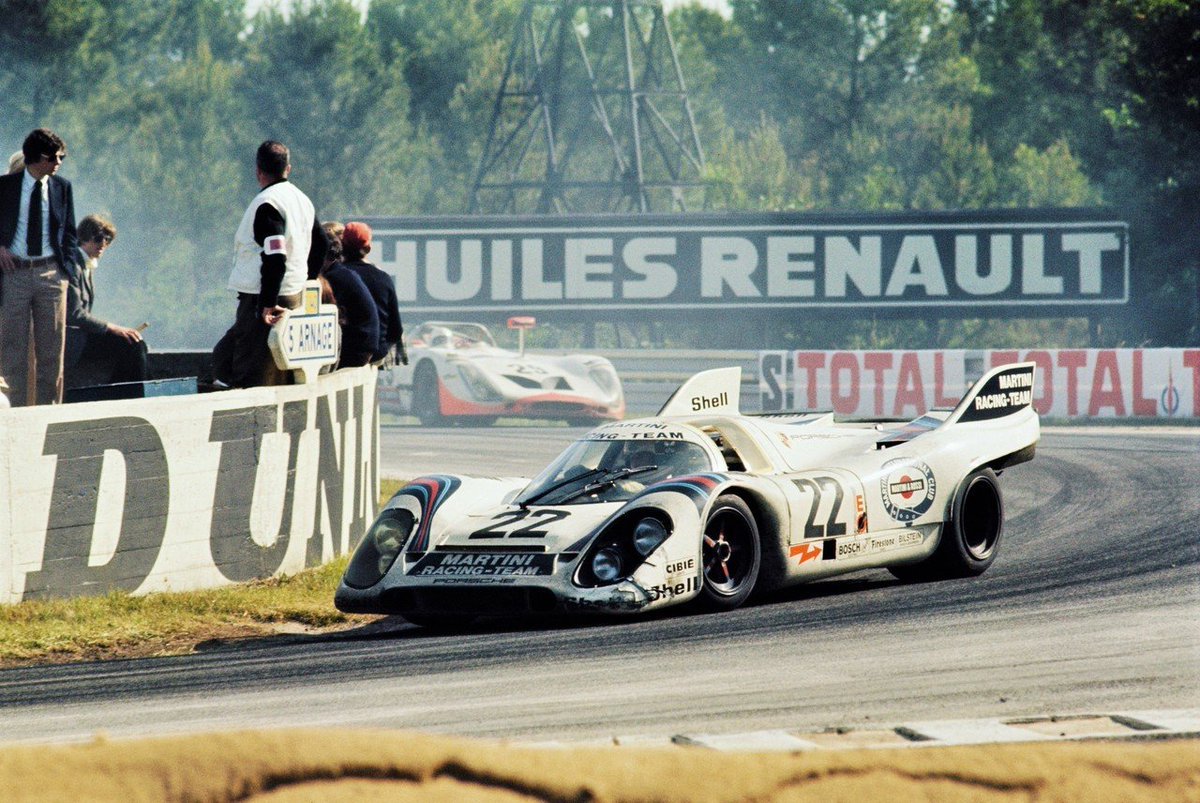 For the race, Marko was called to do most laps in the Porsche during the 24 hours adventure, as van Lennep was dogged by a cold.
"There were no hospitality facilities, not even caravans," Marko remembered. "We had deck chairs in the box, that was it. Every now and then we had a snack and we drank a lot of water. We were so full of adrenaline. Sleeping properly was out of the question. You always had to be wide awake.
"The difference in speed compared to the slow cars was particularly critical. One small mistake and it could all be over. Looking back today, I have to say: It was pure luck if you survived back then. At every stop, we changed parts that broke on the other Porsches in the race out of caution. Despite the comfortable lead, the spitstops seemed to take forever."
There were no team orders as the Porsche motorsport boss wanted the fastest duo to win, recalled Marko:  "Instead of issuing a team order, we battled each other, drove full gas the whole time, lap after lap at the absolute limit. Ferdinand Piëch did not want to know anything about the arrangement. He was of the opinion that the fastest should win."
And indeed Marko's team did win with he doing the heavy pushing: "It was the highlight of my career. Le Mans is one of the greatest races, together with Monte Carlo and Indianapolis."
History shows that after those 24 hours, Marko and van Lennep were victorious by covering a distance of exactly 5,335.313 kilometres in the Martini Porsche at an average speed of 222.304 kilometres per hour. This record performance stood for four decades, only bettered in 2010.
It was also at that time that the name 'Doctor Marko' emerged in racing circles as he explained: "Drivers at the 24 Hours of Le Mans and F1 who also have doctorates of law are not many. Media like the unusual, so they stressed the presence of 'Doctor Marko' in the field. This has remained so and is linked with my name."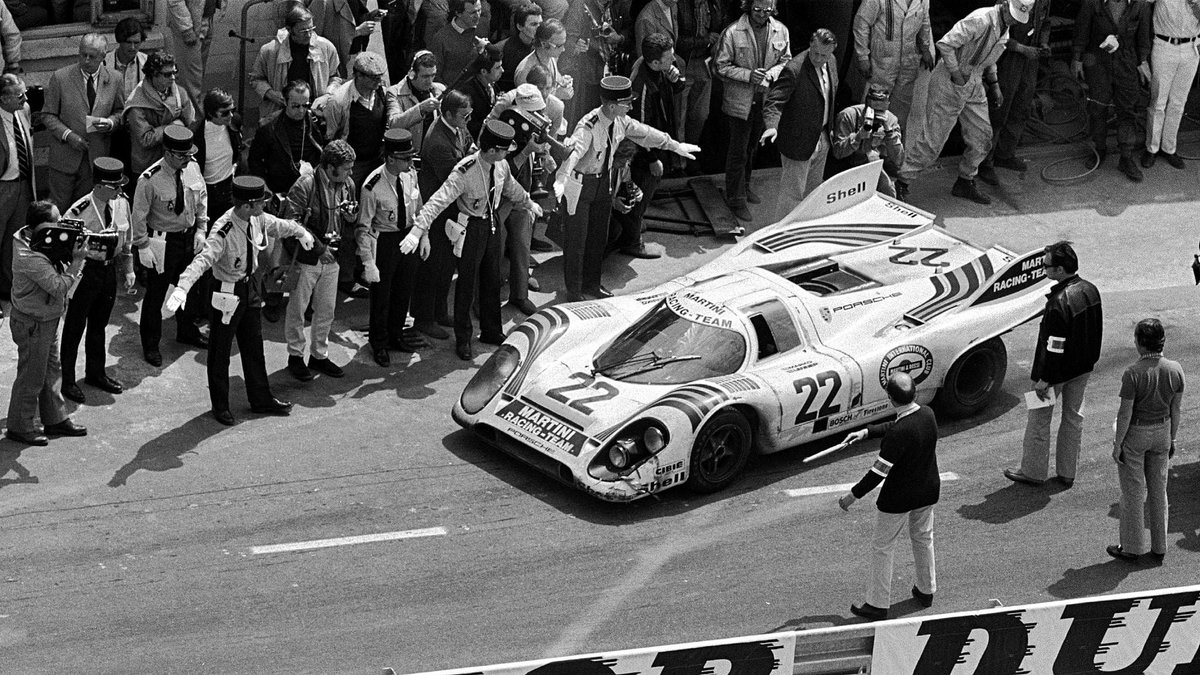 However, that was a horrible era for safety in motorsport, too many drivers perished regularly and thus Marko is a survivor of a particularly deadly era of racing.
He grew up alongside neighbour and friend Jochen Rindt, who as a young man he raced on the streets of Graz (Austria) driving road cars. The pair were heading to F1 together, with Rindt a few years up the road in a journey that was all too brief.
In 1972, two years after the death of his childhood friend at Monza, Marko had his own promising career halted when, during the Grand Prix of France at Charade, a flying stone, thrown up by another car, blinded him in one eye.
Although forced to hang up his helmet, Marko never left racing, and after managing top drivers such as Austrian duo Gerhard Berger and Karl Wendlinger, and along the way became director of Red Bull Motorsport where he remains as the driver boss for the organisation.
Asked what might have happened had the injury not curtailed his racing career, Marko said: "I don't usually feel sorry for my lost eye. It happened, that's all. Some drivers are successful on the track but fail in life, once they turn the page on racing.
"For me, the situation was clear: a new life began. Life goes on, whatever happens. Moreover, it could serve as a good motto for our team," added the Red Bull veteran.
Doctor Marko won at Le Mans twice, first in 1970 but as a class victory before, in 1971, his car crossed the line first for a historic overall victory with Gijs van Lennep in an unforgettable race car.