The 2019 Indycar season begins in St. Petersburg this weekend, kick-starting what many predict will be a riveting contest peppered with Fernando Alonso's second Indianapolis 500 bid which adds spice to a promising year for America's premier open-wheel series.
The first race of the season is always greeted by a hopeful enthusiasm, the mystery of the unknown coupled with buoyant anticipation. But this one somehow seems different.
As we prepare for this weekend's Firestone Grand Prix of St. Petersburg, the enthusiasm and anticipation have increased exponentially over previous years. Ratings and attendance for NTT IndyCar Series races are on the upswing. Two new venues — including one of the two FIA Grade One circuits in the U.S. — have been added to the schedule.
Interest among sponsors is steadily growing with the ratings and attendance. Opportunities have increased for teams and drivers. Fields are fuller and deeper. The racing is close and entertaining. Nobody is a clear favorite to win the championship. It's a solid product all around.
Want more indications of improvement? The full 2019 schedule is being televised by a single network. The field attempting to qualify for the 103rd Indianapolis 500 presented by Gainbridge likely will be the largest in decades. The aero kit introduced in 2018 not only looks racy, it is racy.
The schedule didn't change much from 2018, but the additions of Circuit of The Americas and WeatherTech Raceway Laguna Seca are significant. Defending champion Scott Dixon is now one of just two drivers in Indy car history to win more than four championships, and a dozen or so drivers can lay claim to having a legitimate chance to unseating him in 2019.
There's even more. The balance of venues — short ovals, big ovals, road courses and street circuits — is clear and on point. The schedule has a solid share of tent-pole events that are established at specific points during the year. One of the best examples of that is St. Pete, which will serve as the season opener for the ninth consecutive year.
In short, if you want your racing served up with doses of enthusiasm and hope, this is your kind of season opener. Just ask Graham Rahal, who's spent much of the past few weeks tweeting his anticipation of the opening weekend.
"(INDYCAR is) headed down the right path, (and) it's all of our drivers' jobs to help and try and bring light to that and to continue the push," Rahal told reporter David Malsher last month. "It's in a much better spot than it was even a handful of years ago or 10 years ago. If we can get one more OEM to come in, this place is going to go to absolutely take off.
"In Indy car racing we're fortunate to be able to say that. When you look at other forms of motorsport right now, they can't say that, no matter if they try and put a positive spin on that or not. With Indy car racing the proof is in the pudding and it is headed in the right direction. Things are looking really good.
"Everybody – you guys (media) included – have their part in trying to push this thing forward. I think we can find ourselves in a really great spot. I'm excited where it's at. While I've been here forever, I feel like I've still got a long time ahead of me to help push the sport forward for the next generation. You've got a lot of young guys coming into it, names the people are going to be very familiar with in the future. It's a good time."
He's not the only one singing the praises of his sport. Last month's test session at COTA drew raves for both the facility and the decision to add the venue to the 2019 NTT IndyCar Series schedule.
"It's a very nice facility," Josef Newgarden said after his time in the car at COTA. "You can tell the track is quite high quality. … I like that it's long and flowing. It's not short. You have to put a whole lap together here."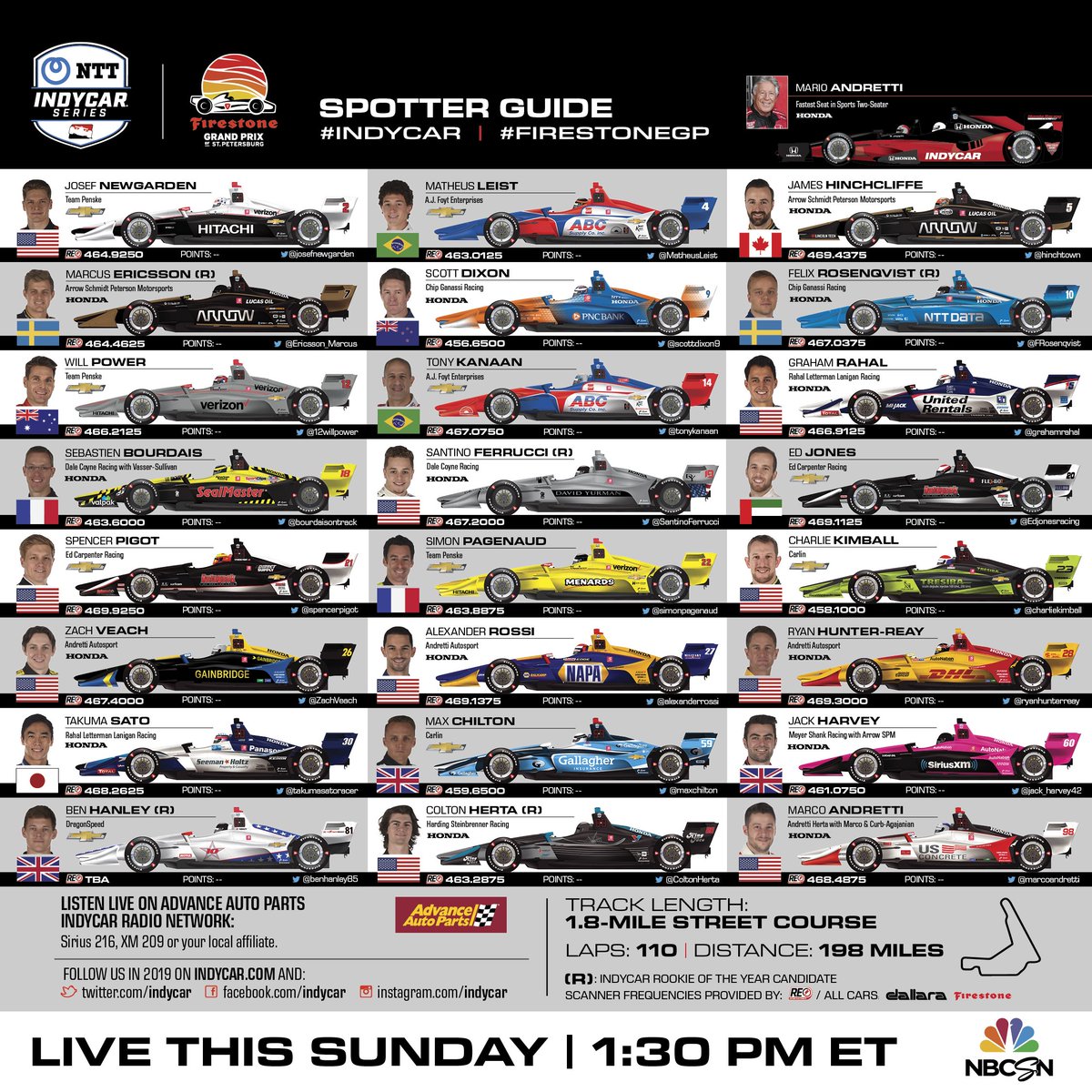 Back in 2003, it was a promising rookie Frenchman sitting on the pole. But @BourdaisOnTrack couldn't pull out the win: https://t.co/SUlF8lF6tV#FirestoneGP // #ClassicRewind

— NTT IndyCar Series (@IndyCar) March 8, 2019