Charles Leclerc felt he had a better lap in him despite qualifying on pole position for the 2023 Las Vegas Grand Prix, the margin to his Ferrari teammate Carlos Sainz a few hundredths on a night of surprises.
The effort around a tricky high-speed Strip Circuit, was Leclerc's 23rd P1 in Qualifying in his Formula 1 career, his fifth of the season. But it did not impress the Monegasque.
Speaking in parc ferme after the session: "Of course, I'm happy, first in Las Vegas, obviously it's an incredible event. However, I'm a bit disappointed with my laps in Q3. I didn't do a good job but it was enough for P1 so that is all we need.
"Now all focus is on tomorrow and putting everything together to focus on the race. Normally that is where we lack most performance, so I hope we can put it all together and win here. I think my best lap was in Q2. The track evolution is big here so I should have done it in Q3 but again. We are starting from pole, so I can't complain," added Leclerc.
Sainz: We did the maximum that we could today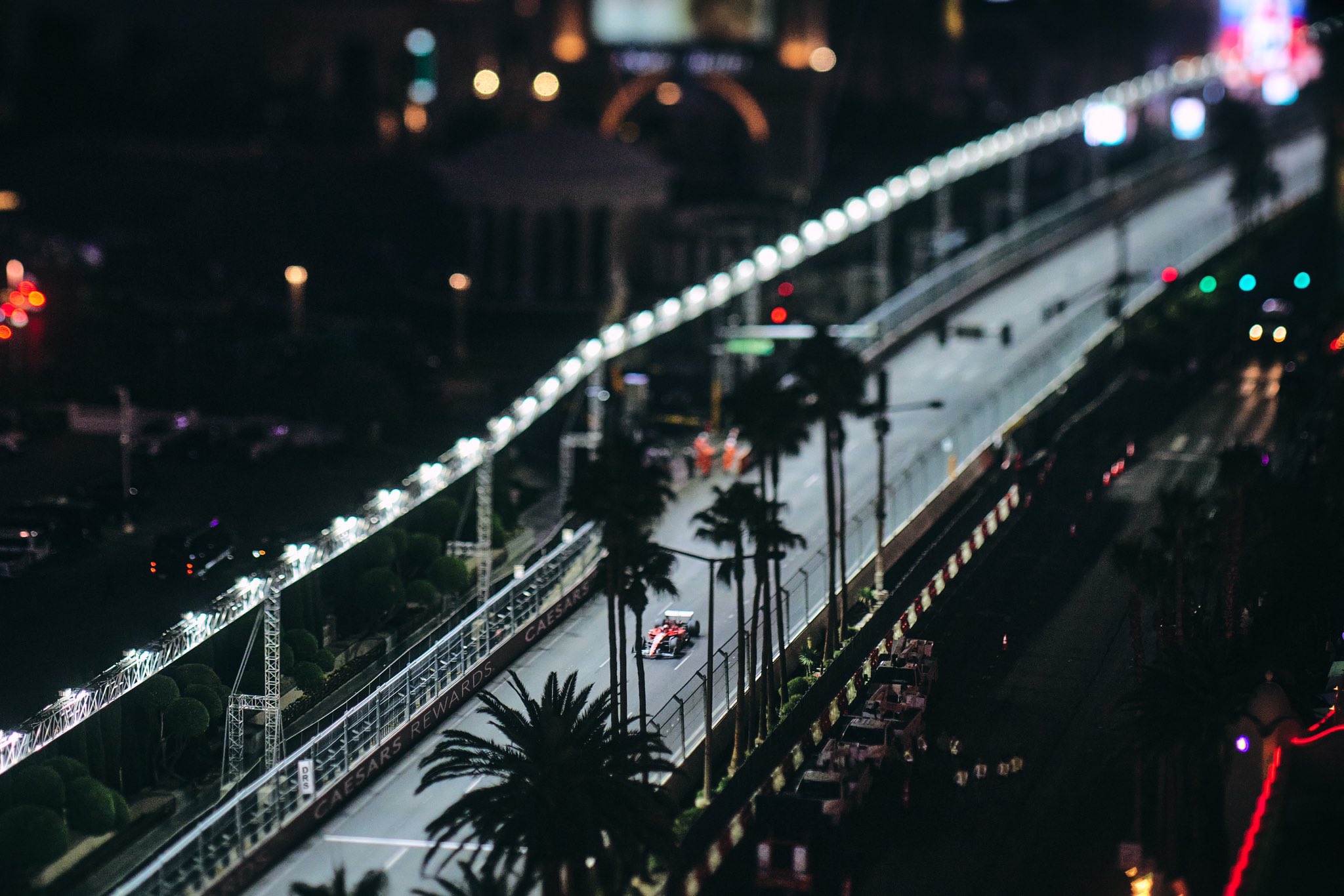 In the sister car, Sainz knew that whatever he did he would not be starting from pole or anywhere in the top ten because of a ten-place grid penalty for the drain cover incident in FP1 on Friday.
The Spaniard reported: "Outstanding job by the whole team [to repair the car yesterday]. We dominated qualifying together and we worked together yesterday to put together the whole car again, so to get a front-row lock-out I think is incredible.
"Obviously, I would love to be on pole, because then I would start 11th instead of 12th but I think we did the maximum that we could today. Obviously, still disappointed with yesterday, I am not going to lie, and I'm in a very bad mood – but I'm trying not to show it too much, but it is what it is."
But it will be a challenging grind on a track never raced on, Sainz knows it: "On what he can do from P12 on the grid: "Depends how the start goes, how the graining on the tyres is and obviously how overtaking is.
"The pace clearly looks like we have it this weekend and I would love to be fighting for the win with Charles and Max, but I'm going to be in comeback mode and a comeback race, so hopefully I can get to the front at some point and battle with them. I think it's going to be tricky," predicted Sainz ahead of his 181st Grand Prix start.
This is how the 2023 F1 Championship stands for Ferrari ahead of Round 21, the Las Vegas Grand Prix: