Max Verstappen is adamant that he will race at the legendary 24 Hours of Le Mans, the Formula 1 World Champion clearly has it on his bucket list of things to do in the future.
The World Endurance Championship (WEC) is enjoying a massive renaissance as they embark on the Hypercar era. Already the series is enjoying one of its greatest spells with Ferrari back in the fold after decades away.
Winning Le Mans this year is a big deal for the Scuderia whose F1 team has fallen on hard times. Other manufacturers in the mix this season include Porsche, Cadillac, Toyota and Peugeot. Next year come Alpine, BMW and Lamborghini. In 2025 enter Aston Martin with the Valkyrie.
The company's road-going Hypercar, designed by Red Bull F1 design guru Adrian Newey, turned to a race version for the WEC project set to race in 2025. Hence the F1TV question regarding Le Mans, which Verstappen answered without hesitation: "I definitely will do Le Mans.
"It needs to also come together. I don't want to just rock up there and fill up the field. If I enter, of course, I want to do it with good preparation. I want to do it so I will be able to win," insisted 26-year-old Verstappen, whose contract with Red Bull runs until the end of 2028.
As for Aston Martin's return to Le Mans and foray into Hypercar, Verstappen said: "I think it's great for the sport that they are going there with the Valkyrie. It's an amazing car and with a V12 engine it's going to sound incredible. I am very happy that they do it. I will definitely be watching. And maybe Fernando will be driving the car, so it's going to be great."
Fernando Alonso, of course, drives for Aston Martin in F1 and is a two-time Le Mans winner with Toyota in 2018 and 2019. It would be sensible for him to be involved in the AMR campaign at some point.
Verstappen: Maybe with the RB17, who knows what is possible to go to Le Mans?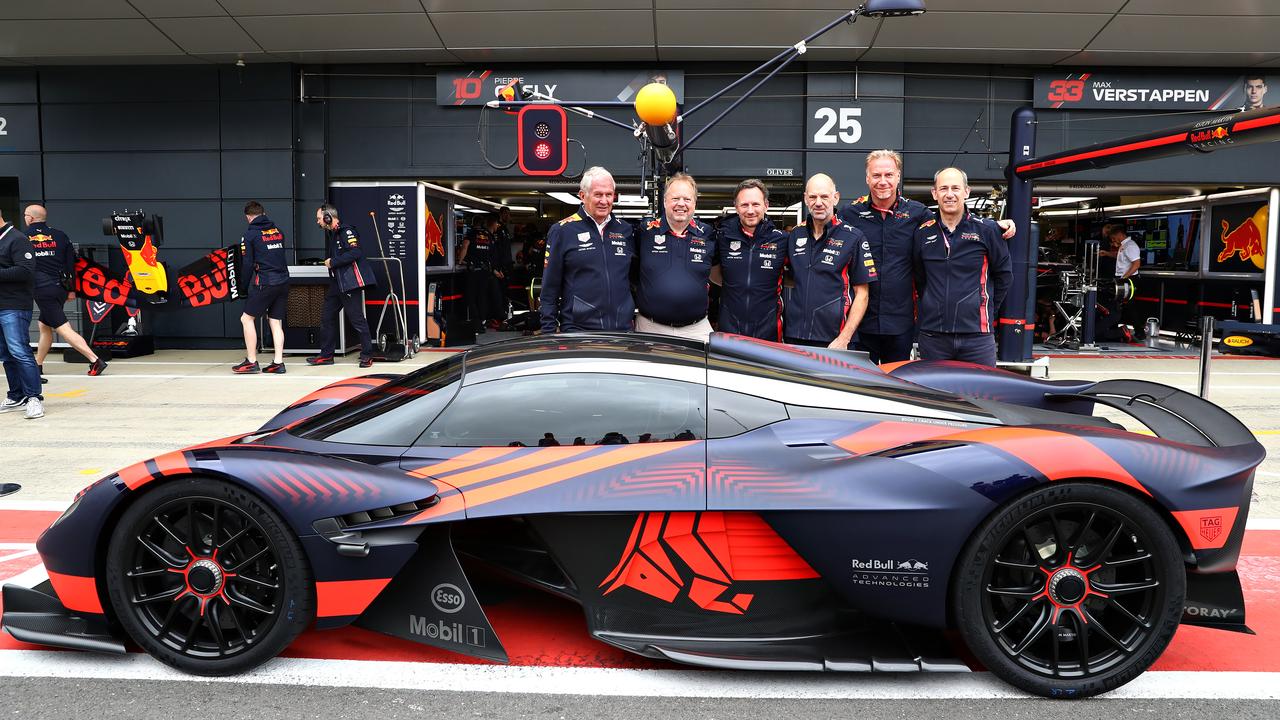 As for Red Bull entering their own Hypercar, Verstappen said: "Of course, there is BOP that is always tough, but at least I want to be competitive. So it needs to be a proper operation. And for sure, maybe with the RB17, who knows what is possible to go to Le Mans?"
The RB17 he mentions was not an F1 car, as the team used the RB16 moniker in 2021, the RB16B in 2021, RB18 in 2022 and RB19 this year.
Instead, the Red Bull produced their own roadgoing RB17 hypercar also penned by Newey and his team, with production limited to 50 cars only and is planned to start in 2025. Pricing for the car will start at £5-Million ($6-million).
Whether Red Bull decided to campaign the car at Le Mans and WEC level remains to be seen. However, if they ever need a reason to embark on a mission to conquer Le  Mans, they have all the goodies in the garage so to speak, and the best racing driver in the world, eager and with a box to tick on his bucket list.
Final word to Alonso on the prospect of teaming up with Verstappen for a stab at Le Mans victory: "We still have an opportunity in the future, who knows? Both of us love racing, endurance racing, Le Mans and many things. So it would be nice to one day share a team."
Meanwhile, both Verstappen and Alonso will be in action at this weekend's Qatar Grand Prix, after which the Red Bull ace will be a triple F1 World Champ.