At the Japanese Grand Prix cracks appeared in the partnership between seven-time Formula 1 World Champion Lewis Hamilton and George Russell, the pretender to the throne. Anthony Davidson analysed the unfolding drama at the team.
For the 25-year-old Russell, it was always going to be a 'tread very carefully' affair when he was promoted to Mercedes from Williams, replacing established 'wingman' Valtteri Bottas in the process. And is doing a stellar job to not cause offence in a sport where the first order of business for a driver is to beat his teammate, by as much as possible all the time.
Fellow Briton, with 103 victories to his name and six F1 titles won for Mercedes, Hamilton of course is 'The Boss' of the German team. And while Russell is clearly the next in line of succession he may have to wait his turn.
Always articulate and revealing, former F1 driver turned pundit, Davidson said of the Mercedes driver situation in a post-Japan Grand Prix Sky F1 podcast: "There's definitely a hierarchy in that team rightly so. You know, Lewis has earned that status in that team as a seven-time world champion, and George can't argue against that.
"George is still the understudy, and he's doing a very good job on those occasions where he's got the speed over Lewis to really take the fight to him. But he's doing it in such a 'George Russell' polite way, which is quite humorous to watch because I know inside the car, he'll be fuming and steaming.
"And that's why we see the near misses, the drivers coming, almost to blows, almost to contact, but then he's a good boy on the radio, he's very British about it. And there are layers to him, to the annoyance, I think. It always comes over as I'm okay with this, but if you could please, very thankfully, let me through with the next couple of opportunities, it'd be much appreciated.
"And we'd hear maybe a bit more vocal if things were different. But I think for now, I think he knows where he is in the team," ventured Davidson.
When does an F1 World Champion quit?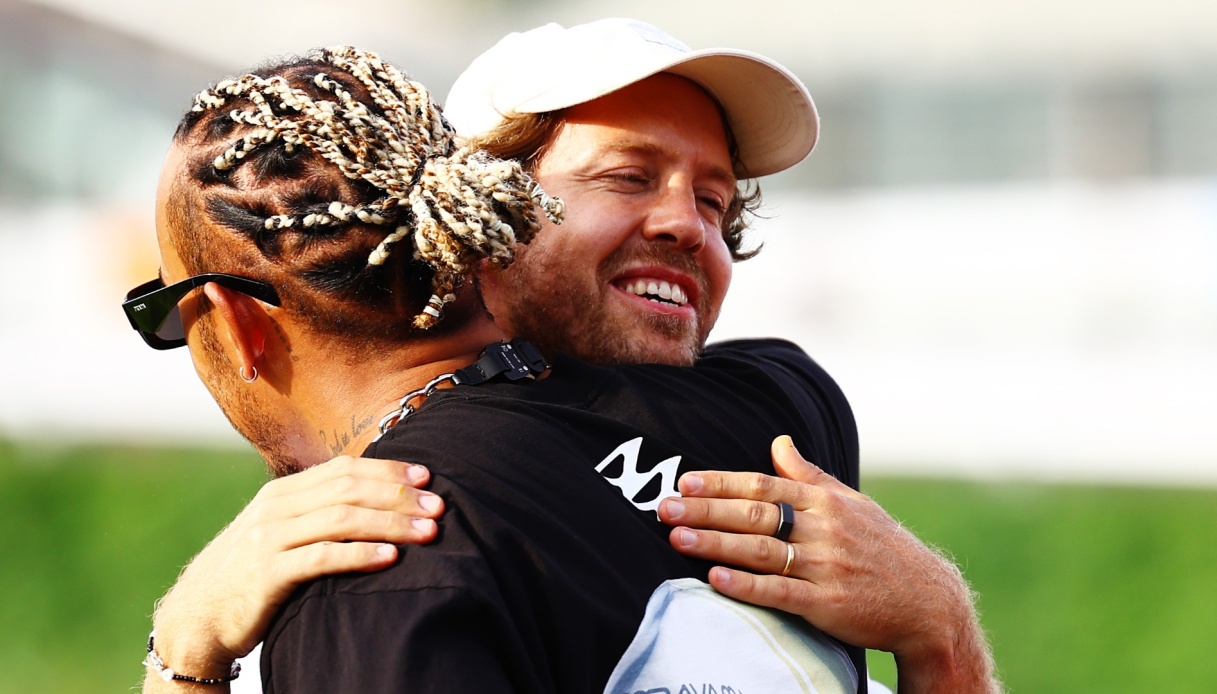 Sebastian Vettel was the last one to depart F1. The four-time world championship winner was a shadow of his former self when he called enough on F1 at the end of last season, a lamentable one on-track for the German whose focus was off-track and saving the world. But already there is talk of a racing comeback for the ecologist.
Kimi Raikkonen also endured a slow end to his career, put out to pasture at Alfa Romeo, hardly recognisable from the young upstart he was at McLaren and when he took his first only F1 title with Ferrari in 2007. One could argue, the popular Finn overstayed his welcome.
In contrast to both, Fernando Alonso quit simply because he did not have a podium-finishing car for far too long, let alone a winning package. But his comeback took a pleasant turn, with Aston Martin he has found his mojo, which he never lost. He simply has a reasonably good car, and Alonso being Alonso puts it where few can. His seven podiums compared to his teammate Lance Stroll who has none, one fourth place his best result this season.
But Russell is another kettle of fish as is Hamilton. Both drivers are in peak form. Davidson continued: "Russell knows he's got the speed. We all see it as well from the outside. Lewis is getting his elbows out when he needs to. I'm really intrigued by this battle and watching George develop as a driver and watching Lewis in his latter years in his career.
"Watching this young, hard-charging driver in George, really threatening him for speed and consistency, and it's great to watch Lewis getting stuck in as well," enthused Davidson.
Now that both 2023 F1 titles are decided, both drivers are doing their bit for Mercedes to remain second in the Constructors standings, battling Ferrari, with Hamilton third in the Drivers' standings, the Best of the Rest behind the Red Bull duo, drivers' standings. Russell is eighth. The gap between them is 75 points with six rounds remaining.