Liam Lawson made a name for himself in the last two Grands Prix, first his short-notice call-up for Zandvoort followed by Monza a week later, now he has a chance to show he is a contender for the AlpaTauri race seat, maybe, even Red Bull in the long-term.
Heading to Singapore, a track he 'knows' very well thanks to his sim racing escapades, the Marina Bay Circuit was his go-to track in F1 games. Now he gets to do it in real life.
For his unexpected two GP races, the AlphaTauri reserve turned F1 rookie enjoyed a solid induction in a car which is hardly a front-runner. Solid because he qualified 12th in only his second Saturday session ever in the top flight. A mere tenth and a bit of a second down on teammate Yuki Tsunoda, who is in his third year with the team and enjoying his 14th race in the car.
Importantly, after Lawson's Italian Grand Prix showing, Red Bull's Helmut Marko was clearly impressed with the Kiwi: "Lawson has been with us for some time, and he is a true New Zealander, just like Denny Hulme and Bruce McLaren. He takes a tough but smart stance in battles.
"He's really a man for the future. He could have earned points (at Monza) if his strategy had been good at AlphaTauri, which we unfortunately have to note. But he definitely had the speed, and he really is someone for the future," declared Marko. And we know how important his blessing is in the early stages of a young driver's career.
Now Lawson can go a step further to impress his Red Bull bosses, prove that he is the real deal for F1 and get on the grid on a permanent basis. After all, currently, he is only the reserve driver, on the grid because Daniel Ricciardo injured his wrist.
Every race  is an opportunity to showcase Lawson's talent and readiness for F1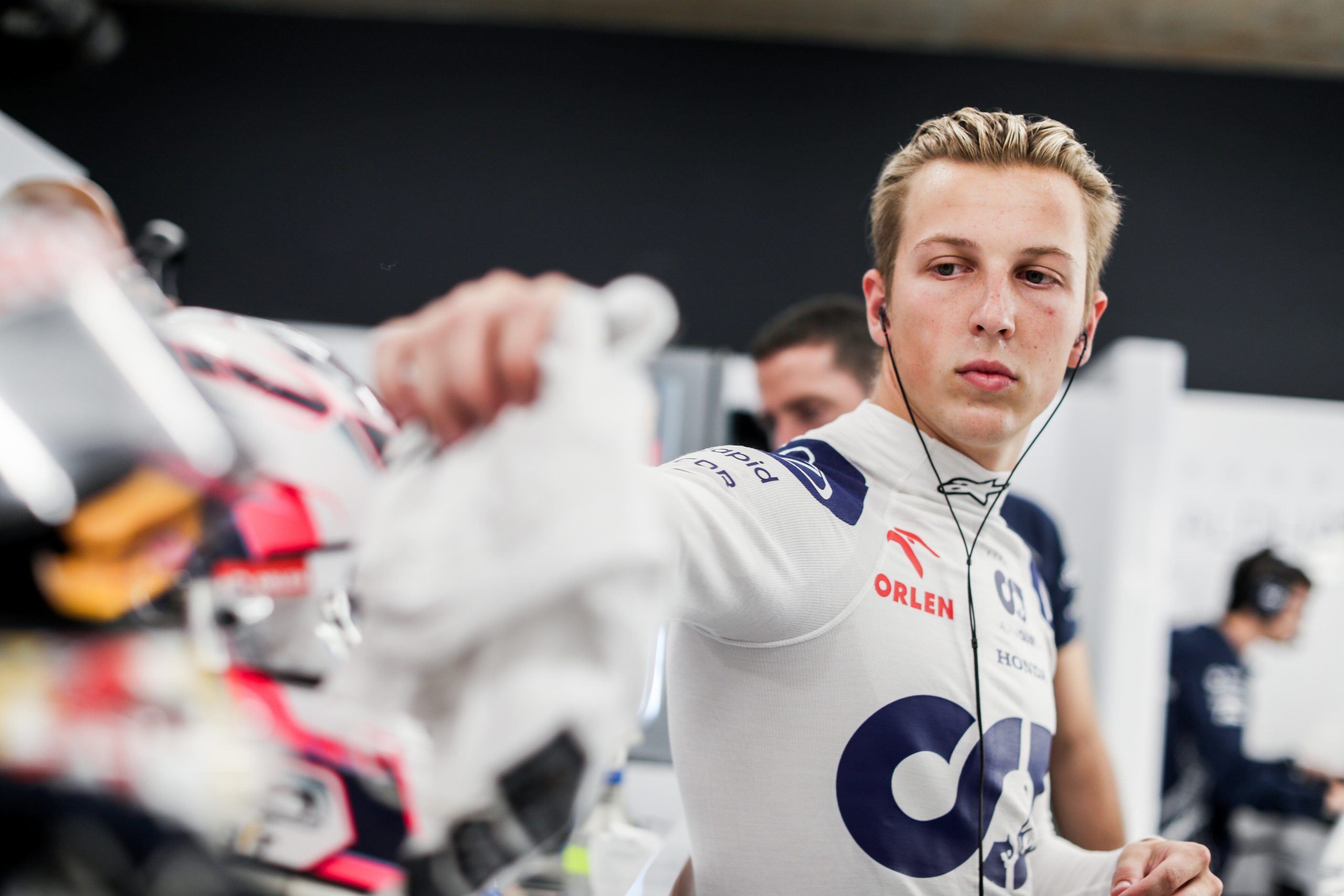 After the last-minute call-up for the Dutch GP and the chaos plus novelty factor that ensued under the circumstances of his F1 debut, the race in Italy was more 'normal' for a driver honing his skills in the highly rated Japan Super Formula.
Now it's time for one of the toughest races on the F1 calendar in terms of attrition and perhaps the biggest challenge to the drivers – the Singapore Grand Prix – where Lawson has the opportunity to shine under the bright lights of Marina Bay Circuit.
Previewing the weekend ahead, Lawson looked back on his F1 'career' so far: "I definitely felt more comfortable in Monza than in Zandvoort, even if there's still a lot to learn. When you get more comfortable in these kinds of cars, it can make quite a big difference. Having done two races now, I'm also getting a better understanding of the difference between the tyre compounds, which is so important.
"I'd say Monza was pretty successful, even if it was disappointing to finish so close to the points. I think if I had had a better start, perhaps things could have been different, but it's something that I will learn from, and I'm just excited moving forward."
Showing his age, the 21-year-old said of Marina Bay Circuit: "I was in Singapore last year as a reserve driver. When I was a kid, it was my favourite circuit. I think because it was a night race and just looked really cool. I used to play it on the Formula 1 games all the time.
"My dad actually used to promise me every year that he would take me to the Singapore Grand Prix, and in the end, we never went, but he's going to be coming to the Grand Prix this weekend, so actually I'm taking him!" added Lawson.
Singapore will be a challenge for all the drivers on the grid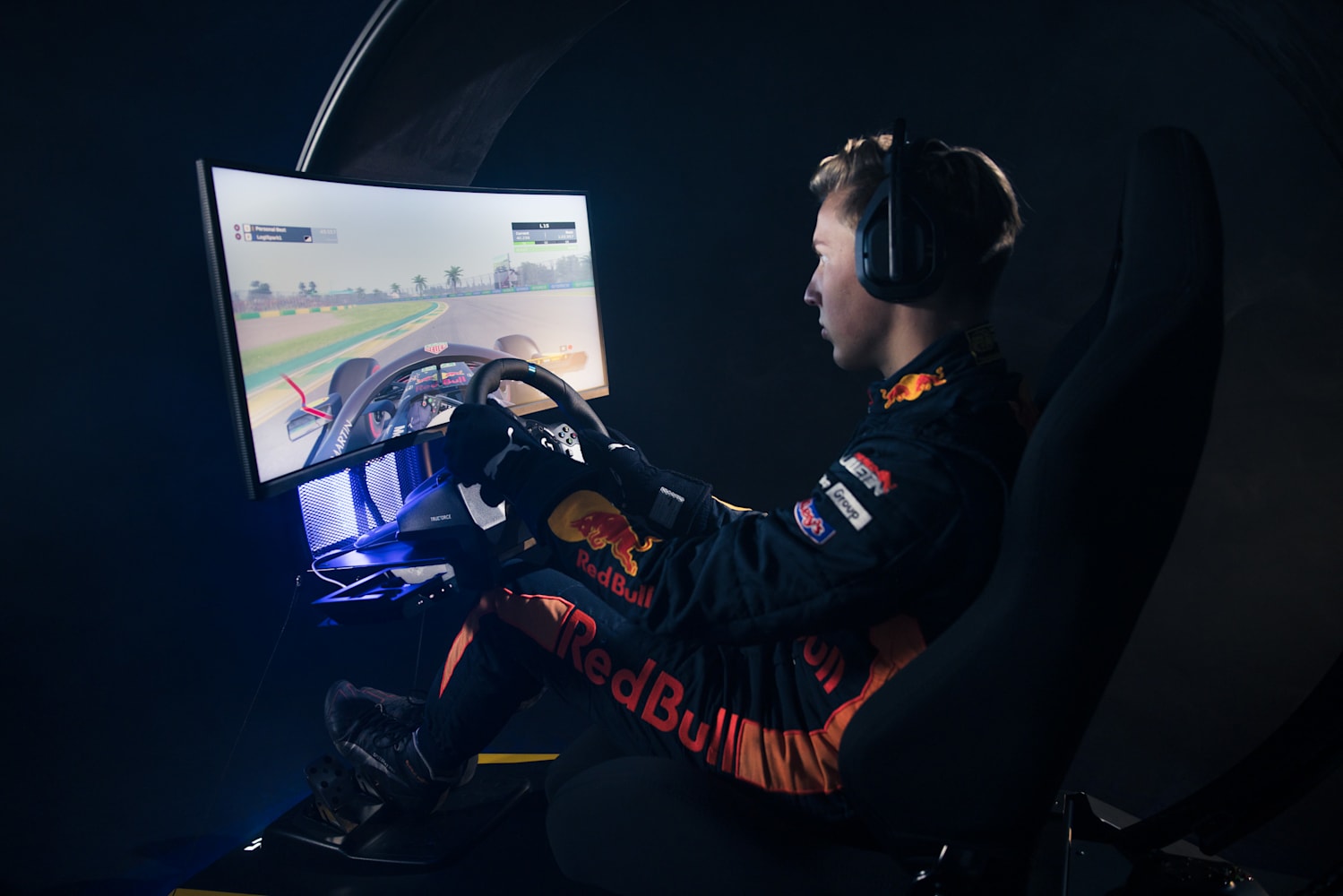 Most drivers know what to expect from the street circuit, less so Lawson who is still acclimatising to F1, let alone the hot and humid conditions coupled with it being a night race. But he is aware of what lies ahead: "I know this is a very tough race physically, and when you get thrown into F1 in this situation, even with all the training in the world, it's still such a tough adjustment.
"It's going to be extremely difficult, but we've been training for it and doing everything we can to prepare for that. Last year, I experienced the nighttime routine. It's cool, to be honest, to go through a weekend like that. It's a bit different to normal.
"Obviously, the biggest adjustment will be getting used to the track, as I've only driven it on the sim, and street circuits are probably the hardest to replicate. They take confidence, and when you're new to the track, or even my situation being new to Formula 1, having that confidence early in the weekend is pretty tricky.
"I'll be aiming to build up as many laps as we can, a bit like Monza, to be honest. That was the target there, and it will be a similar sort of thing. Generally, I like street circuits, for example, I absolutely love Monaco, so I'm expecting to enjoy Singapore too," reckoned Lawson.
Meanwhile, Alphatauri confirmed that sidelined "Ricciardo will be present with the team in Singapore only for engineering purposes. Therefore, he won't be available for any media and/or PR activities."