McLaren continue to push for Formula 1's current Best of the Rest, with Lando Norris and Oscar Piastri shining on day one of Italian Grand Prix practice but they're wary they might not have the pace when it matters.
While Max Verstappen and Red Bull have yet to show what they can do at Monza when the stakes are higher, namely Qualifying on Saturday, McLaren was the fastest of the Mercedes-powered brigade and Norris only bettered by Friday's pace-setter Carlos Sainz.
Norris was next best, a mere 0.019 shy of the P1 Ferrari, again a good boost for morale at McLaren, whose last victory was at Monza when Daniel Ricciardo famously triumphed for the Wokling outfit, while Lewis Hamilton and Max Verstappen took themselves out during a bitter battle for the lead, that typified the brutal contest that year.
Rookie Piastri was fourth fastest, a tenth and a bit down on Norris, and second-best Merc-powered driver.
This year McLaren could repeat the 2021 surprise, perhaps on merit rather than luck, as it appears they have a handy car to do the business this weekend. If not a win a podium is expected of them in the wake of a disappointing Dutch Grand Prix weekend, with so much promise going to nought.
Norris said in the team report: "A good day in terms of progress made. I don't think we started off in the best position but we made a few good changes and it's definitely helped us with our overall pace, which is a good thing. However, we're still a little way off being as competitive as we want to be.
"We'll work hard overnight to try and improve on that, and we have a few ideas. But a nice way to end the day, and if we can find some more, I'll be confident we can have a decent result," reckoned Norris.
Stella: The data looks encouraging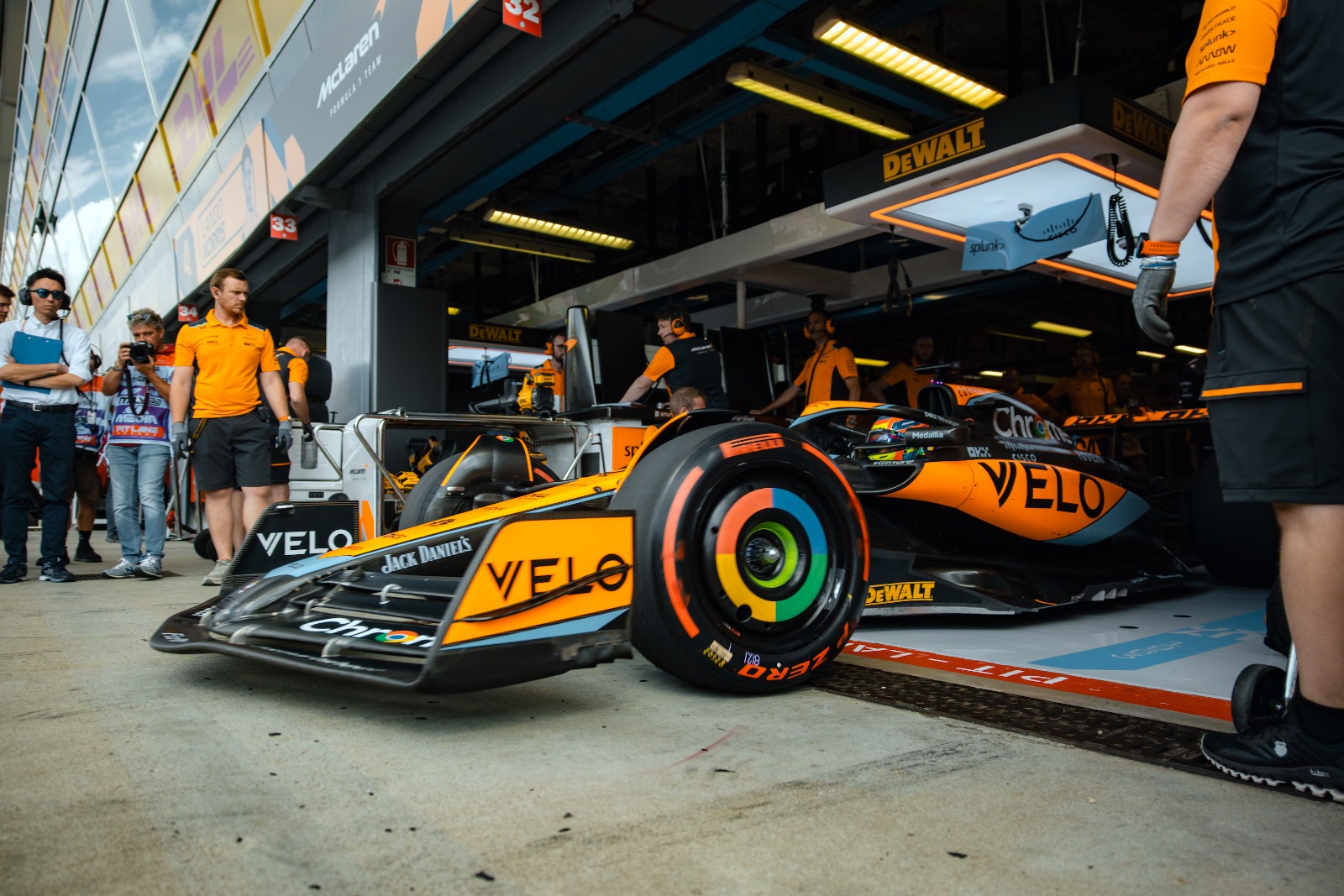 Piastri gave his take: "End of Friday, and we've had a reasonable day. I think we have some things still to work on and improve on, but the one-lap pace seems to be quite reasonable. Let's see how we go, there are some things to analyse but not a bad first day."
McLaren F1 team boss Andrea Stella summed up: "Overall, it's been a productive Friday here at Monza. Red flags aside, we were able to work smoothly through our programme, making comparisons between rear wing levels as we try and achieve the right top speed.
"The data looks encouraging, and tonight we'll pick what we believe is going to be the most appropriate configuration for the rest of the weekend. We also had a good look at all three tyre compounds, each of which will be used in the Alternative Tyre Allocation qualifying format tomorrow.
"Ahead of that we have a busy night, binding together everything we've discovered today, preparing as best we can for qualifying and the race," concluded Stella, whose McLaren team are celebrating their 60th anniversary this year.