Liam Lawson will make his Formula 1 debut with AlphaTauri in Sunday's Dutch Grand Prix after Daniel Ricciardo crashed in practice and was ruled out with a broken left hand.
Ricciardo crashed at turn three in the day's second session at Zandvoort, with television replays showing him still holding the steering wheel on impact, and was taken to hospital for further checks.
"An X-ray confirmed he sustained a break to a metacarpal on his left hand, and this injury will not allow him to continue his duties," AlphaTauri said in a statement. New Zealander, Lawson, 21, is the team's official reserve driver.
Australian veteran Ricciardo made his F1 comeback in Hungary last month as replacement for Dutch driver Nyck de Vries and this weekend would have been his third race of the season.
He went straight into the barriers to avoid the McLaren of compatriot Oscar Piastri, who had crashed at the same point seconds earlier.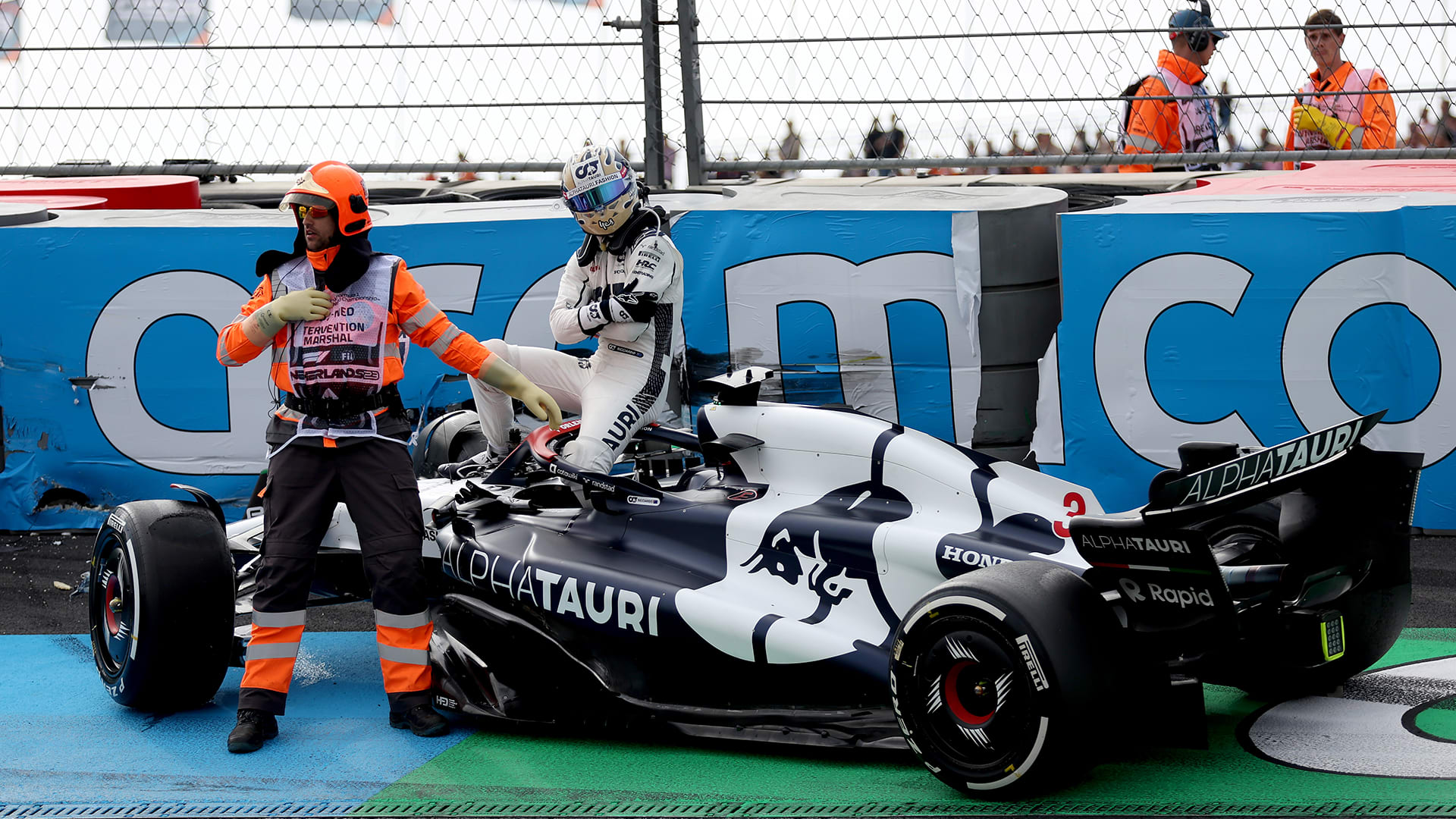 Ricciardo swore over the team radio and looked in pain as he climbed out of the car clutching his left wrist.
Lawson has taken part in three free practice sessions for AlphaTauri and Red Bull and has been racing in Japanese SuperFormula this year after finishing third in Formula Two last season.
Ricciardo's injury comes at a particularly bad time for the Australian with Zandvoort on back-to-back weekends with the Italian Grand Prix that follows at Monza on Sept. 3.
Lawson will be the 10th New Zealander to start a grand prix and the first since Brendon Hartley with AlphaTauri's predecessor Toro Rosso in 2018.
Oscar Piastri, the fellow Aussie who replaced Ricciardo at McalRen also crashed. The rookie apologised to his team as he explained the car was too damaged for him to return to the pits.
The 22-year-old Piastri, who had been a test driver at Alpine last year, has impressed as Australia's newest F1 star, having agreed to take Ricciardo's seat at McLaren in controversial circumstances last season in a move which outraged the French team.
But the 34-year-old Ricciardo has enjoyed an impressive two-race comeback with the Red Bull 'second team', AlphaTauri. (Writing by Alan Baldwin)