A premature end to his Formula 1 spell at McLaren at the end of 2022, saw Daniel Ricciardo absent from the grid while lurking in the background for six long months.
The Australian is now back behind the wheel for AlphaTauri, and is confident that he will not repeat the same mistakes this time around.
Ricciardo is making his return to F1 this coming weekend, for the 2023 F1 Hungarian Grand Prix, where he replaces the axed rookie Nyck de Vries at AlphaTauri, hungry to bring back the run of good form that Red Bull served him in years prior.
The 34-year-old struggled with slow-speed entry corners in his McLaren last season, and it's no secret that the AT04 is in a similar boat now, as the two cars share common struggles in this area.
When asked by reporters in Hungary, if his new ride was a cause for concern, Ricciardo responded with cautious optimism: "I think what hurt me the last couple of years was that I started probably just falling into a little bit of a trap where 'oh, yeah, this car doesn't suit me. I need to work around this and this.
"You can probably be your own worst enemy as well. I kind of go back to my first qualifying with McLaren, I did a great quali. And that was when I kind of didn't know so much yet.
Ricciardo: I'm not really thinking too much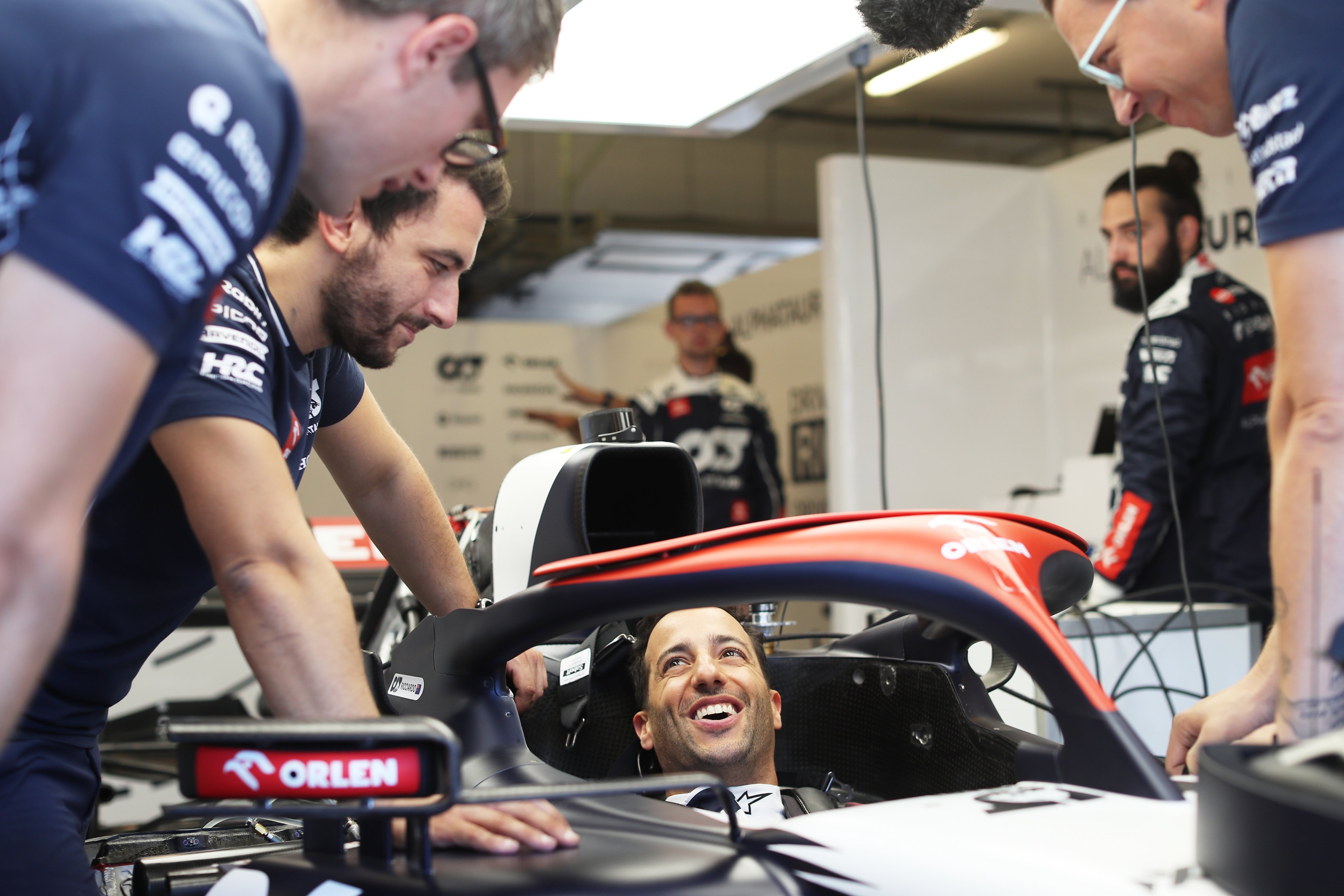 "I know the car will have limitations and I'm sure it's not going to feel as good as the car [the Red Bull] I drove a week ago. But I'll just work with that," explained Ricciardo.
Talking about his mistakes during the stint at McLaren, he said: "There's a lot I learned, and I think not only just singling out the last two years, or whatever. Having the last six months to actually reflect on my career, I've been able to see just see a few things that I would have done differently, or where I should have probably changed or spoken up about that.
Ricciardo also spoke of his time on the sidelines: "And also, six months ago, I probably wasn't in a place to jump at an opportunity like this. But that's been the luxury of time now, and I've fallen in love with it again.
"I feel like I've been myself again, probably back as well in an environment that just gives me a lot of nostalgia," added the Australian.
The 34 year old makes his 233rd Grand Prix start on Sunday, at the Hungarian GP, a circuit in which Ricciardo is no stranger to success at. The Aussie driver clinched a win here in 2014, and finishing third in both 2015 and 2016 also. Ricciardo and AT are hoping for some success this time around, and while maybe a win is not on the cards, some decent points could be attainable, should the #3 driver put in a performance that he is wildly capable of.
The Hungarian Grand Prix takes place on Sunday, for round 12 of the 2023 F1 Championship season.