Like most of the Formula 1 world, even Max Verstappen celebrated the fact that two Mclaren drivers Lando Norris and Oscar Piastri will start behind him in P2 and P3 for Sunday's 74th running of the British Grand Prix.
Verstappen's last mega-lap effort, in Qualifying at Silverstone today, was a couple of tenths faster than anyone could go around Silverstone this weekend and will start P1 for only the second time at the venue where he has yet to win at. One would be foolish to bet against him changing that record on race day.
In the RBR team report, after a somewhat chaotic and intense qualifying, Verstappen said: "I'm very happy for McLaren, you could see how excited everyone was in that garage, they've worked so hard, it's also great for the British fans too.
"It was quite a crazy qualifying, very hectic and slippery in some places. I had a little 'inchident' in the pit lane, I understeered as I turned and the car just went straight – I think there was quite a bit of damage. That aside, very happy.
"Q1 and Q2 there were still a few damp spots. We pushed close to the limit but knowing we have a quick start we didn't have to go 100% limit. That's why in Q3 when you go for it that's where we eeked out a little bit. I'm looking forward to [the race] already."
Max's only real title 'threat' teammate Checo flopped again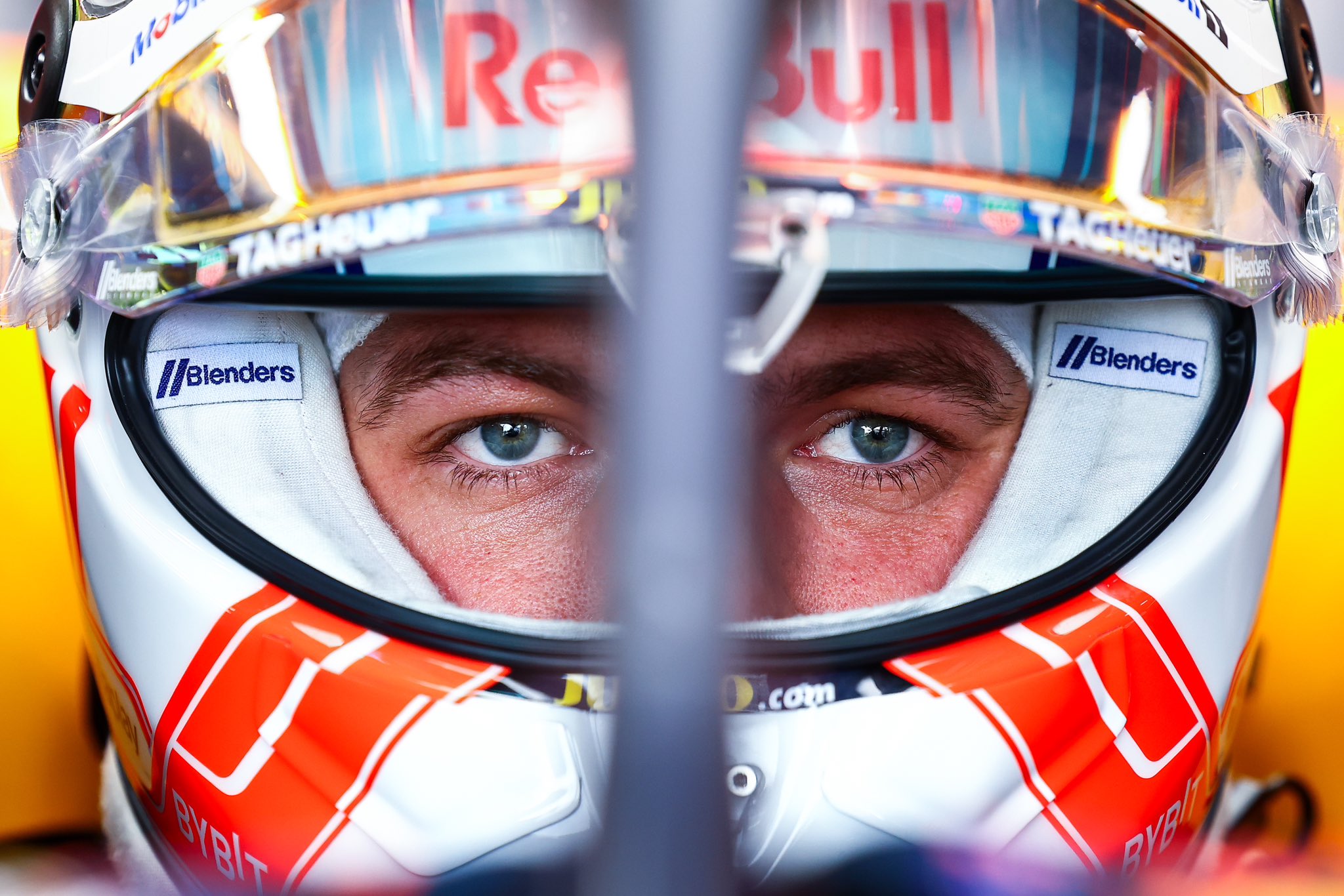 As for other possible threats to him notching up a sixth Grand Prix victory in a row this season to make it seven in total so far, to add a 43rd win to his F1 CV, Verstappen reckoned: "We know that we have a good race car.
"I'm already looking forward to it. I don't mind if it's wet, in FP3 we were very fast in the wet so I don't think we need to worry," added the World Champ.
With his only real 2023 F1 title challenger – RBR teammate Sergio Perez – down in P16 after another woeful qualy, Verstappen is well on course to claiming his third F1 World Championship crown, an accolade we already bestowed on him.
On Sunday afternoon in Britain, Red Bull are on course to tie McLaren's record of 1988 when Ayrton Senna and Alain Prost combined to win 11 consecutive Grand Prix races for the team. And on Saturday's form, perhaps only McLaren drivers have a chance of ending that threat to their long-standing record.