It will be interesting to see how Tifosi respond to their 2023 Le Mans-winning Ferrari 499Ps LMH Hybrids' triumphant return to Monza this weekend for Round 5 of the World Endurance Championship (WEC).
Starved of Formula 1 success, the red car's sensational 24-hour victory at the Sarthe epic a half-century along, should ensure a packed Temple of Speed this weekend. However, a repeat of the Le Mans miracle won't be all that simple.
Stung by its Le Mans success, the WEC's Balance of Performance gurus have responded by gifting five extra kilograms to the Ferraris. And stealing 12 kilowatts of power. Le Mans winners, Alessandro Pier Guidi, James Calado and Antonio Giovinazzi's number 50, and teammates Antonio Fuoco, Miguel Molina and Nicklas Nielsen in the 51, will have their work cut out. So, they arrive home 'with more humility'.
Toyota Gazoo Racing will see that performance balance as something of a gift for its GR010 LMH Hybrids. In spite of the Japanese cars also being docked 5 kW. Still, Monza is the perfect opportunity to gain revenge where it would hurt its red rivals the most on home turf.
Expect Mike Conway, Kamui Kobayashi and Jose Maria Lopez's 7 car and the number 8 of Le Mans runners-up Sébastien Buemi, Brendon Hartley and Ryo Hirakawa to be ready to respond.
Cadillac looking to step up Monza podium
Only one Cadillac V-Series.R Hybrid will provide its acoustic V8 thrills to Monza. Earl Bamber, Alex Lynn, and Richard Westbrook will be looking to improve on the American brand's bottom step of the overall Le Mans podium as it chases back-to-back LMDh honours in Italy. Cadillac has not avoided BoP changes either, but it has lost both weight and power for Monza.
Giant killing Glickenhaus returns to Monza with a single car for Romain Dumas, Olivier Pla and Nathanael Berthon. Unaffected by BoP changes, they will be out to beat the grandees again. Including Peugeot's regular pair of 9X8 LMH Hybrids for Paul di Resta, Mikkel Jensen. And Jean-Éric Vergne, and Loic Duval, Gustavo Menezes and Nico Müller, which are also unaffected by BoP fluctuations.
Porsche has once again entered a literal army of 963 LMDh Hybrids. It heads to Italy intent on putting a disappointing Le Mans behind it. A pair of Penske versions will be there for Dane Cameron, Michael Christensen, and Frédéric Makowiecki in the 5 car. And Kévin Estre, André Lotterer and Laurens Vanthoor in the number six.
Porsche has a Monza point to prove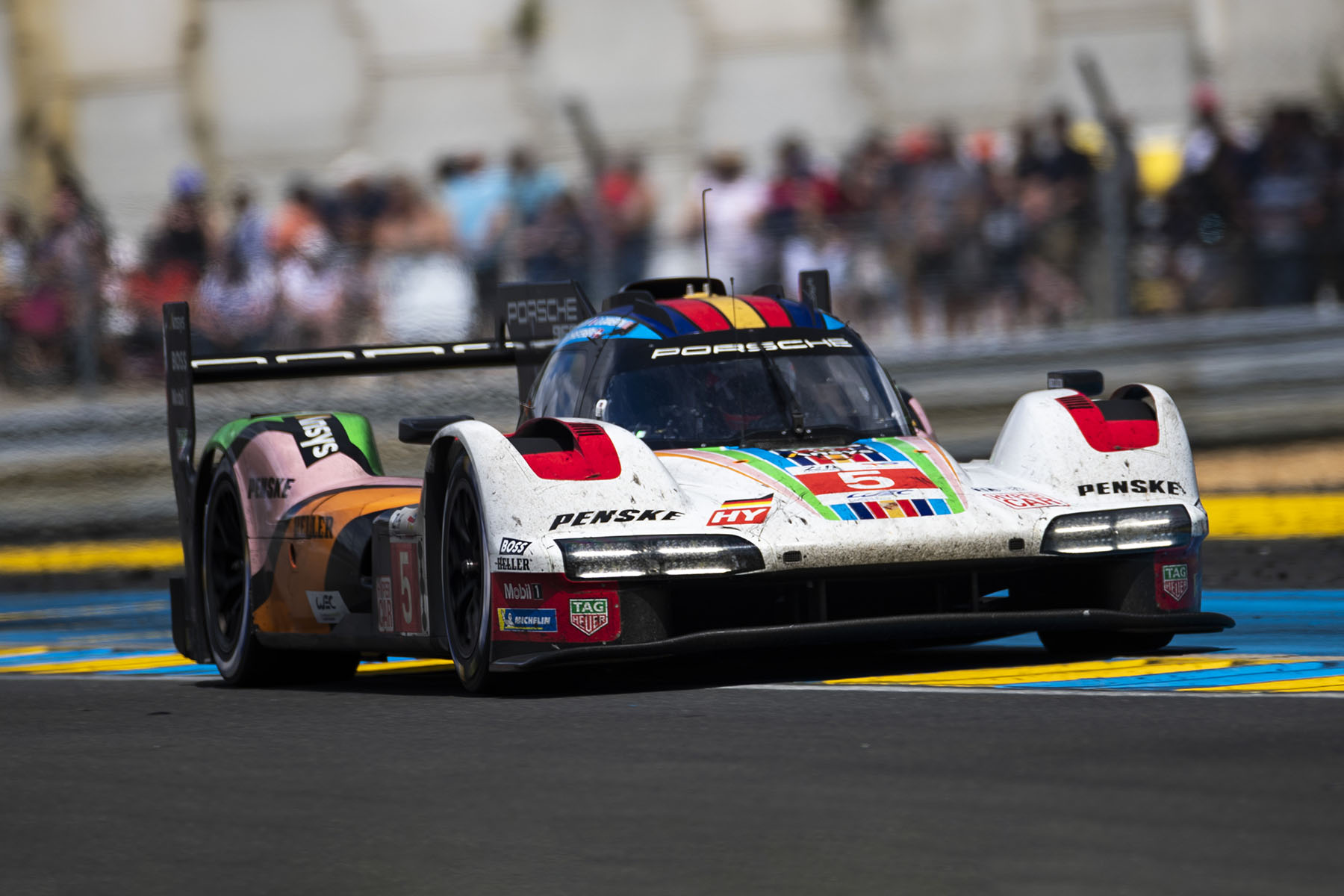 They are backed once again by the pretty gold and white number 38 Hertz Team Jota car. For António Félix Da Costa, Will Stevens, and Yifei Ye. The fourth Porsche is Proton Competition's brand new number 99 963 Hybrid.
Entrusted to crack trio, Gianmaria Bruni, Harry Tincknell and Neel Jani. In spite of their lowly Le Mans result, Porsches has also gained a tad of BoP weight and lost power for Monza.
Floyd Vanwall's musical drivers' chair continues on to Monza. Esteban Guerrieri and Tristan Vautier will now be joined by João Paulo de Oliveira. The Vanwall is allowed to run 8 kW more BoP power at Monza.
Monza has attracted a far smaller field of Oreca Gibson LMP2 cars as the class continues its swansong WEC year. Le Mans winners Albert Costa, Fabio Scherer and Jakub Smiechowski, Robert Kubica, Louis Delétraz and Rui Andrade, and Daniil Kvyat, Mathias Beche and Doriane Pin, are notable among the crews competing.
Corvette is the LMGTE AM car to beat
Ben Keating, Nicolas Varrone and Nicky Catsburg's Le Mans-winning Corvette C8.R remains the car to beat in LMGTE AM. An army of Ferrari 488 GTE Evos, Aston Martin Vantage AMRs, and Porsche 911 RSRs will be looking to loosen its grasp on that championship chase.
The Monza 6-Hour weekend kicks off with practice Friday and Saturday. Qualifying is Saturday afternoon before the race starts at 12h30 CET Sunday 9 July. The race will be live-streamed via the WEC website.