Alpine held a 90-minute meeting with Pierre Gasly after his double penalty at the Spanish Grand Prix to discuss improving communication with the Frenchman, team boss Otmar Szafnauer said after a calamitous day for the French team in Montreal on Friday.
Gasly, who joined Renault-owned Alpine at the end of last season from AlphaTauri, qualified fourth at the Circuit de Catalunya on June 3 but then collected two three-place grid penalties for impeding Formula 1 rivals. He ended the race where he started, 10th, after dropping to 14th initially.
"We met in between Spain and here with Pierre and his engineering team," Szafnauer told reporters at the Canadian Grand Prix. "We met for about an hour-and-a-half to discuss communication strategy, how we communicate with him, the information that he needs, the timing of the information that he gets, what he does with that information, just so we can get a little bit better.
"We have to make sure that when we qualify that high we can actually race there and we will do some things differently, especially on Pierre's side," said the Alpine team boss.
Szafnauer said teammate Esteban Ocon, now in his fourth season at Alpine, was more used to his engineering team than Gasly.
Gasly told reporters on Thursday there had been "small mistakes" made in qualifying which had been reviewed and procedures and communication would be improved.
Gasly: That was a very different Friday Practice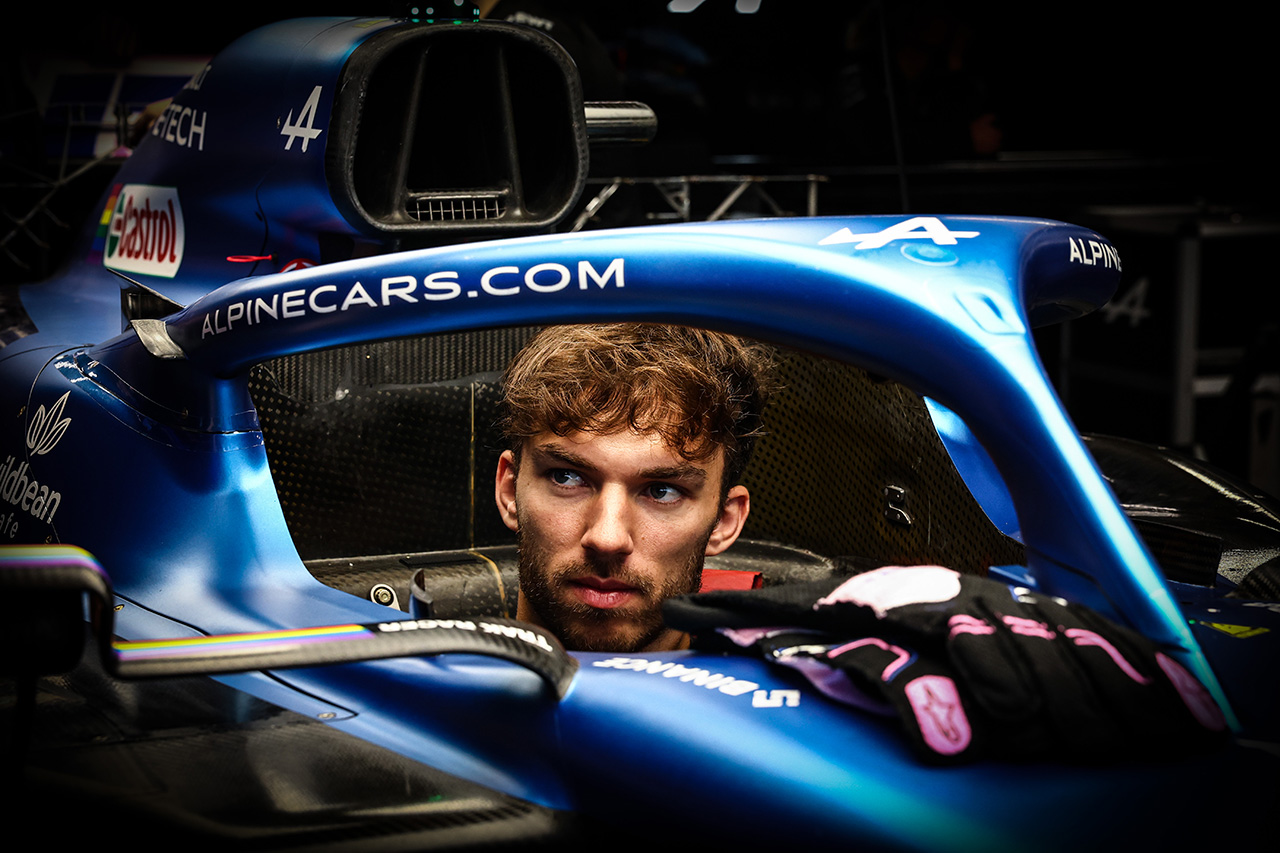 The Frenchman suffered further misfortune in first practice on Friday when his car halted on the side of the Montreal track with what looked like a clutch issue.
Gasly added in the team report: "That was a very different Friday Practice but, in the end, on my side, we managed to have a productive day. It did not start so well with an issue with the spare steering wheel on my first run in Free Practice 1.
"Fortunately, we did not miss out on any running due to the red flag for the circuit systems. Free Practice 2 was much better and we were able to progress our programme for almost the full one-and-a-half-hour session before the rain at the end.
"I had an interesting moment at Turn 4 with the rear sliding but managed to keep it away from the wall. I think we're in a good place ahead of the rest of the weekend and hopefully tomorrow's Practice can be better to set ourselves up for Qualifying," added Gasly.
Szafnauer said the team, currently fifth in the standings, had been testing the spare steering wheels on both cars to check they worked: "The rest of the weekend we don't run them unless they are needed as a spare and lo and behold we had an electronics issue within the steering wheel on Pierre's car. Once we got it back and put the non-spare wheel on it, it was all OK."
Szafnauer: We must target a much smoother Saturday
It was not much better for Ocon in the other car, as Szafnauer explained: "Unfortunately, Esteban's session stopped early in Free Practice 2 as a result of losing water pressure on his car; we will take the time to investigate the cause of this issue.
"It means our running was limited and we must target a much smoother Free Practice 3 tomorrow to put ourselves in the best possible position ahead of Qualifying. The weather looks mixed with a high chance of rain throughout the day, so we'll remain ready for all possibilities," added Szafnauer.
Ocon summed up: "It's been a difficult day today. We started with a disrupted Free Practice 1 with a power outage issue and malfunctioning CCTV systems around the track, which meant all teams had little to no running.
"Free Practice 2 was also interrupted on our side due to a suspected loss of water pressure in the car. Obviously, it's been a far from straightforward day for us, so we'll have to get on top of the issues so we can ensure tomorrow, when it counts, is better.
"We'll debrief and analyse the data we managed to get today and keep our heads down to make sure we make the most of Free Practice 3 tomorrow to be ready for Qualifying," added Ocon. (Reporting by Alan Baldwin)