The 1978 Canadian Grand Prix, was the first one held at Circuit Ile Notre Dame in Montreal, unlike these days, it was the final race of the season and appropriately won by the country's favourite racing son: Gilles Villeneuve, also his first triumph in the top flight, driving for Ferrari.
Formula 1 had already held Grand Prix events in Canada previously, notably the Mosport Park Circuit close to Toronto, however, the event shifted to a different venue, as there were questions of track safety, due to the hills and scenery of the Mosport track itself.
The end result was a change over to the brand new Circuit Ile Notre Dame in Montreal – built on Expo land – and debuted as the 16th race of the 1978 F1 World Championship, hosting a number of legendary drivers from the time, including Villeneuve of course, Carlos Reutemann, Mario Andretti, and of course, Niki Lauda and James Hunt.
When it came to lights out, pole-sitter Jean-Pierre Jarier kept his hold on P1 very well, while further down, Emerson Fittipaldi slid off the track from P6 and into the dirt, forcing him to retire the Fittipaldi-Ford he was driving. Alan Jones and his Williams-Ford started extremely well, jumping from fifth place up to second.
It wasn't soon after, that a brake failure led to Niki Lauda throwing in the towel, against his own will of course . John Watson, in his Brabham-Alfa Romeo, retired soon later, adding to the growing list of retirees, further ramping up the drama. On lap 17, the event was hit with yet another retirement, as Canadian driver Bobby Rahal was hit with an injection issue, bringing a premature end to his race.
The circuit is named after the winner of the first Canadian Grand Prix in Montreal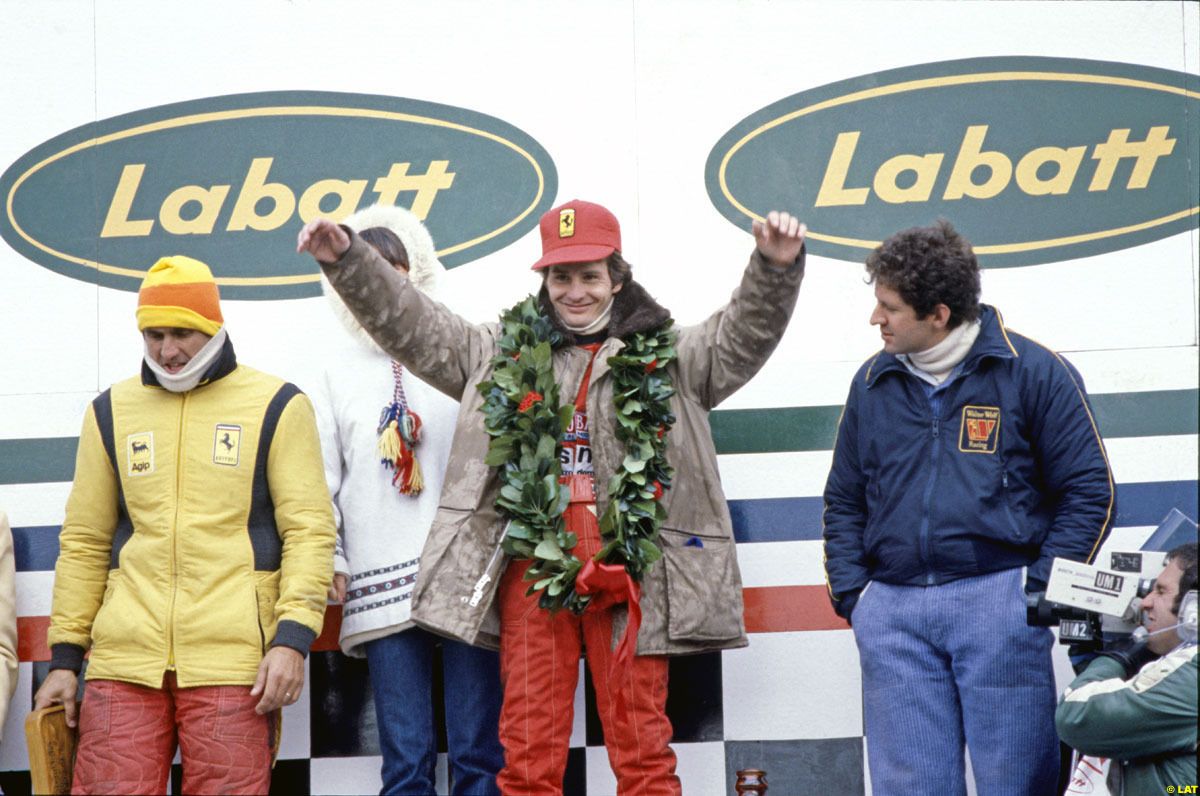 Villeneuve in his Ferrari, sped up to take P2 from Jody Scheckter and his Wolf-Ford, beginning his push to take Jarier, who was comfortably out in P1 still. Soon later, Jarier was forced to retire due to an oil pressure problem, bringing about an unfortunate end to his chances of taking a maiden F1 victory.
This paid dividends for Villeneuve, as he charged out to take the lead of the race, and continued the push to take his very own maiden win, ironic as that might have been. Englishman James Hunt later retired also, as he crashed out on his very last race for the McLaren team.
At the checkered flag, it was of course Villeneuve who took the victory, snatching his first F1 win from Jarier, also marking his first of six victories to come in the future. Jody Scheckter and Carlos Reutemann rounded out the podium places with P2 and P3, respectively.
Riccardo Patrese took fourth place, while Patrick Depailler finished with a fifth-place spot. By the end of the race, there were a whopping nine retirements, that ultimately topped off a very thrilling race from start to finish. The end of the Grand Prix also cemented Mario Andretti and Lotus-Ford as the 1978 driver and constructor champions.
Formula 1 returns to the Canadian Grand Prix this Sunday, for round eight of the 2023 F1 World Championship.
1978 Canadian Grand Prix by StatsF1: 
1st win for Gilles Villeneuve
3rd and last pole position for Jean-Pierre Jarier
100th Grand Prix entry for Niki Lauda
100th Grand Prix entry for Carlos Reutemann
73rd win for Ferrari
13th and last podium for Wolf