Toyota Gazoo Racing were left bruised after losing out on pole position for the 2023 Le Mans 24 Hourse – The Race of the Century – but that will only become a battering if they do not win their sixth consecutive race at Circuit de la Sarthe this weekend.
Ferrari have the honour of starting from pole position thanks to a superb and gritty performance by Antonio Fuoco in the half-hour Hyperpole shootout yesterday, with teammate Alessandro Pier Gudo second fastest to make it an all-Red front row for Saturday's 16:00 (CET) local time start.
Perhaps Toyota thought they would keep their powder dry, and fully unleash the formidable GR010 Hybrid for Hyperpole, but a red flag upset their collective rhythm more than their rivals. Fuoco had set the pole-winning time before the stoppage and the best TGRs speedy guys, Brendon Hartley and Kamui Kobayashi could deliver, was fourth and fifth. Notable a Porsche splitting the pair on the grid for Saturday's race.
Hence the amazing numbers that this 91st running of the greatest endurance race could conjure this weekend, apart from Toyota's incredible quest for Victory-6, 50-years since their last P1 start at Le Mans, Ferrari hunt a tenth win while Porsche will seek to increase their record to 20 outright victories.
For the trio of great racing marques, what better place to achieve these round numbers than at the Centenary race. A PR spin doctor's dream for whoever wins this edition of the iconic race.
Of course, amid the Red-hype train, Toyota remain odds-on favourites for the race. They have not forgotten their way to the podium over the past 12 months and will be going all out to make amends. But before that there was lament in the camp.
Toyota: The team remains determined to challenge for a sixth successive Le Mans victory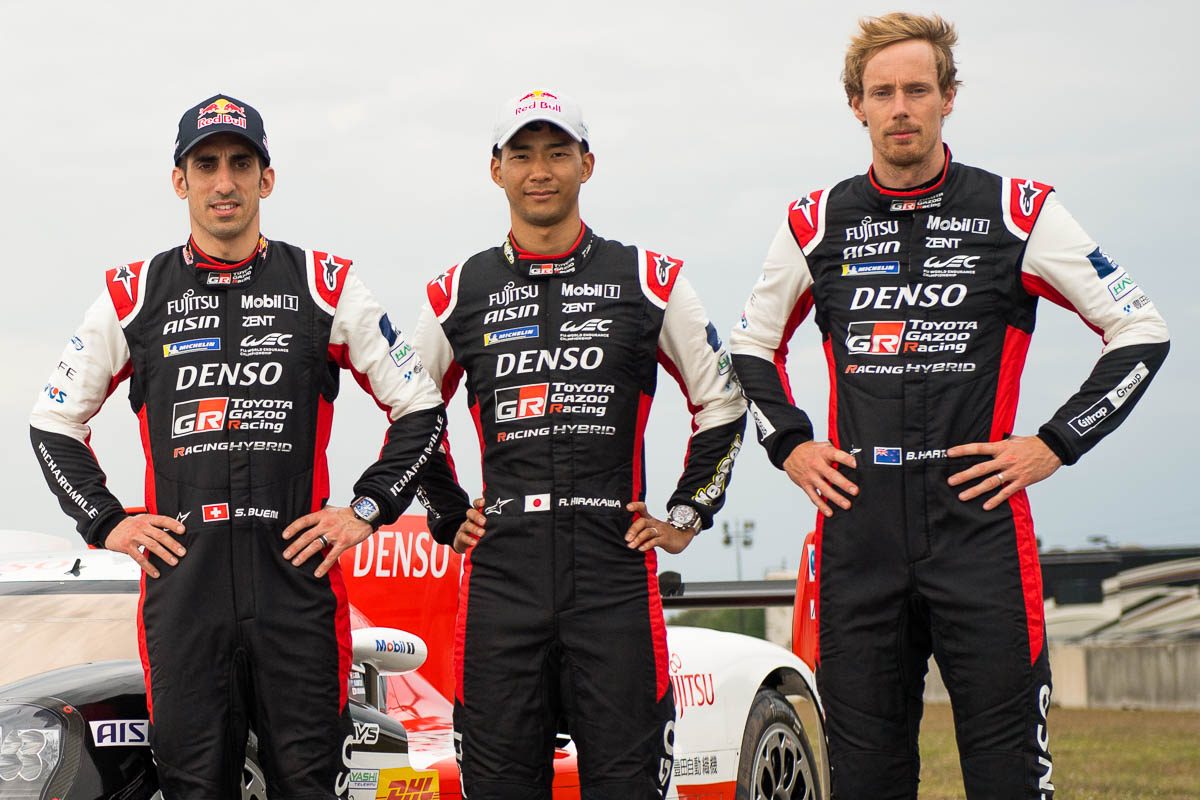 In their post-Hyperpole report, Toyota stated: "After six consecutive pole positions at La Sarthe, the team began the Hyperpole contest hoping to set a new outright record but a very rapid rival, as well as an ill-timed red flag and a track limits violation, ended those hopes."
Followed by a warning fired at their rivals or anyone writing them off: "Despite a disappointing Hyperpole result, the team remains determined to challenge for a sixth successive Le Mans victory to maintain its unbeaten start to the 2023 FIA World Endurance Championship season, having worked extensively on set-up and strategy during the practice sessions."
Team boss and ace driver for the #7 Toyota, Kamui Kobayashi: "We gave everything, but we didn't have a realistic chance of pole position. Congratulations to Ferrari. They set a very fast lap time and we could not match it.
"I pushed as hard as I could because pole position at Le Mans is something very special. I pushed a bit too hard and it didn't go well because I lost my lap for track limits, although if you are not on pole, then being third or fifth doesn't matter much because it is a long race."
Indeed while dropping the obvious PR and marketing kudos setting pole for the 100th anniversary of the historic race is not ideal, in the greater scheme of things P1 on the grid for a 24-hour race is hardly a train smash.
Kobayashi: It can all be a different story in the race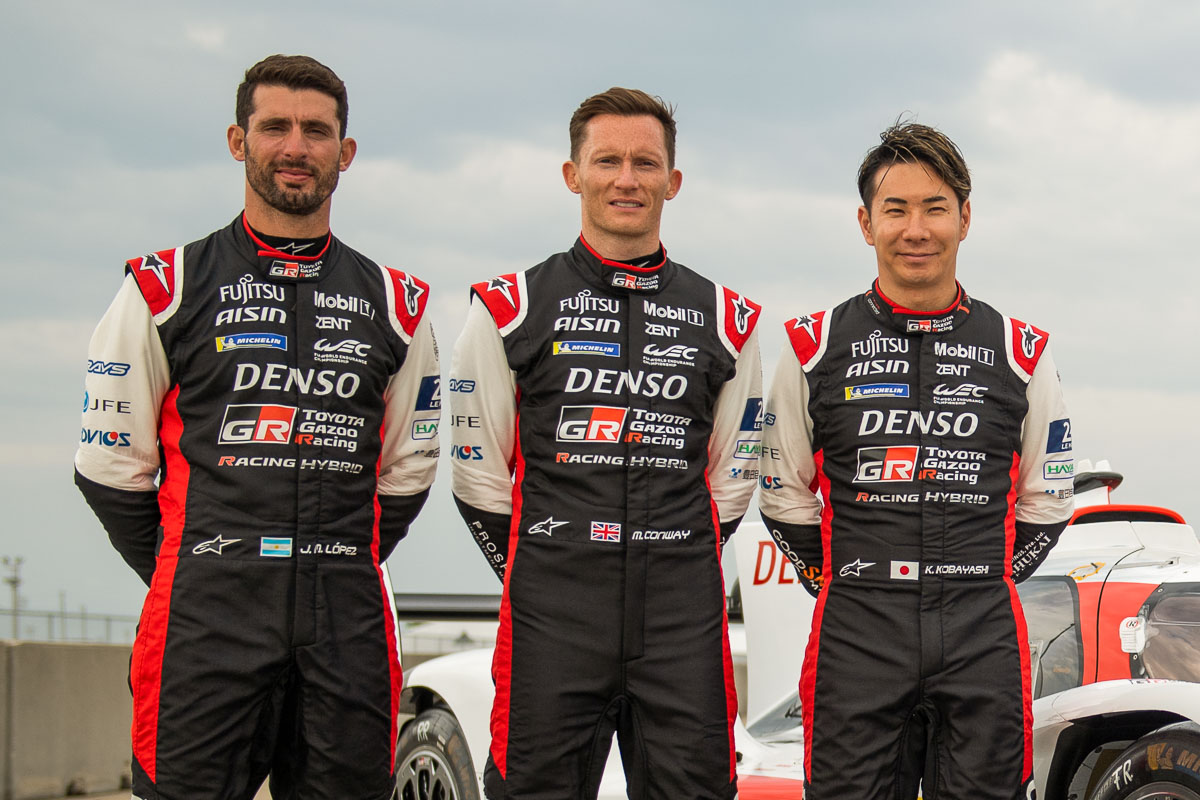 The driver and TGR team boss explained: "It will not be easy and we don't have the fastest car, as we saw over one lap, but to win over 24 hours you need everything; team spirit, the right strategy, no mistakes. We will do out best and see where we are on Sunday afternoon," added the ex-F1 driver and 2021 Le Mans winner, his only triumph at the great race one to date.
In Thursday's Hyperpole, Hartley, who did well to claim P3 on the grid after the Red Flag period, reported: "I am pretty happy to secure third in the end. The front row was not possible because Ferrari were too quick; congratulations to them for their pole.
"On my first run the car didn't feel great and our lap times were a long way off. On my next run I had an amazing lap until the red flag, which was a bit frustrating, then I just kept it clean for my last run. It wasn't the best lap but it was enough for third.
"I gave it my best shot, and pole would have been nice but starting in third is all we need. Everyone knows the race is a different matter, so we have to keep that in mind. We have been the reference this year in terms of execution and teamwork, so we have to show that again.
"We need to pull together, use all our experience and put our full focus on taking top spot on Sunday. I am ready for the fight," declared the New Zealander, a three-time winner of Le Mans 24 Hours, in 2017, 2020 and last year.