Mercedes showed a surprising and welcome burst of form this weekend at the Spanish Grand Prix on Sunday, with both Lewis Hamilton and George Russell finishing on the podium but the seven-time Formula 1 World Champion admits wins are not their target just yet.
A double podium finish for the Black Arrows this season, a first since Brazil last year, did the team the world of good as it came in the first race of their new aero direction, after ditching the miserable zero sidepod concept.
But it is still very early days and the reality is that Red Bull's Max Verstappen finished a massive 24 seconds up the road on Sunday in Barcelona, and he was hardly pushed all afternoon. We're talking half a second a lap in cruise mode, double that if he was pushed at all on the day.
Clearly, the Red Bull RB19 has a ton of firepower still in reserve much like Hamilton and Mercedes had in their heyday of F1 dominance not too long ago. With Adrian Newey and his team yet again excelling at producing a race car like no other, arguably his best creation on a CV packed with title-winning F1 cars.
Lewis: I've been enjoying this more, for the short term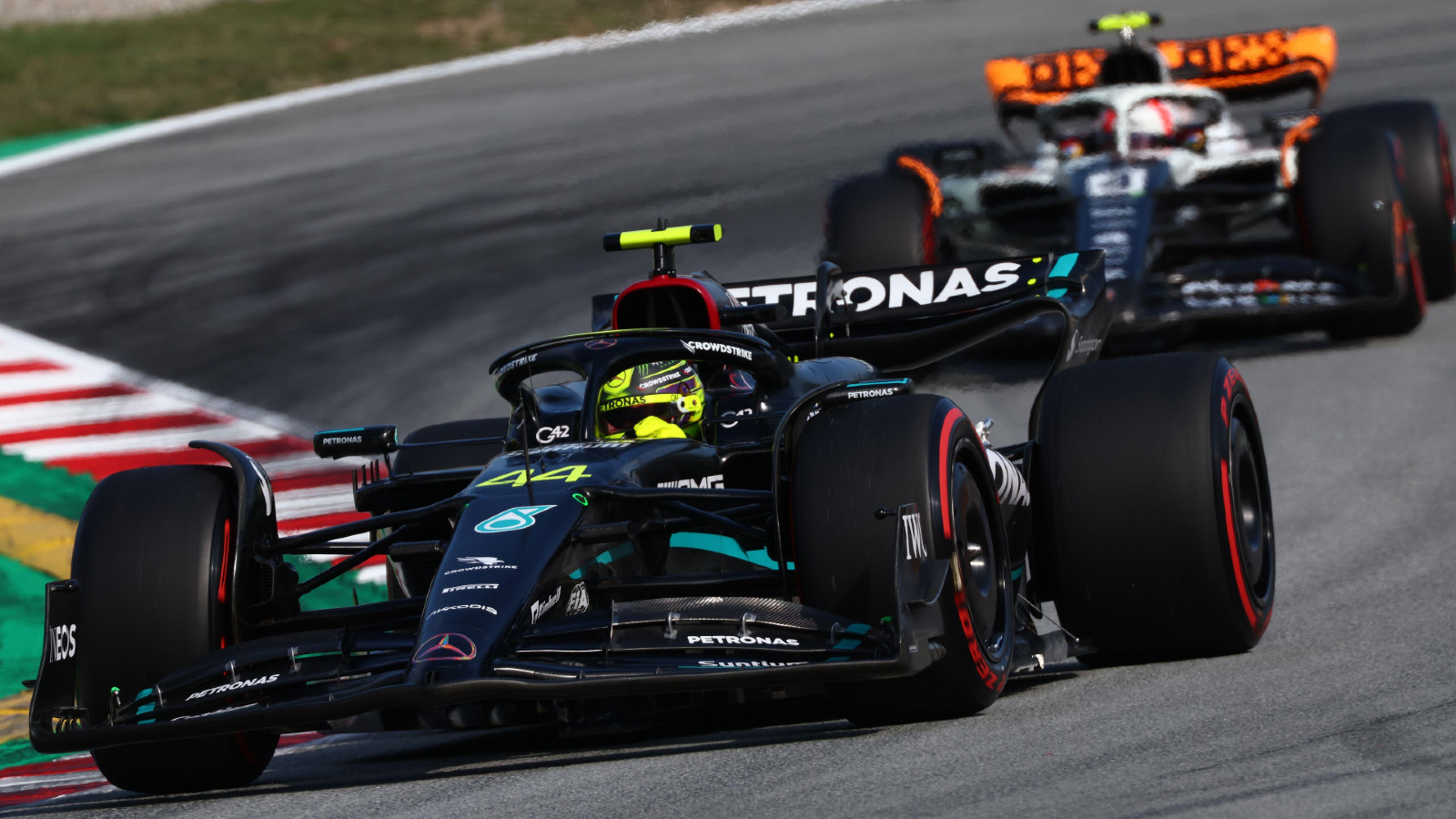 Speaking to reporters after the Spanish GP, Hamilton said: "From our perspective, we know we're not fighting for a win. So it's arriving with the hope that you can find a little bit of magic through the weekend. Every small decision, every position you get in qualifying makes that difference and I would say I've been enjoying this more for the short term.
"When you know that the car works in this window, and it's consistent, it's much easier to get it into that set-up. When you're with a car that I have, for example, you're trying everything, every different set-up, to try and eke out a little bit more performance.
"But when you have performance in hand, you're not necessarily always having to make risky choices throughout practice, but you still have a job to do, you still have to go out there and deliver it, you still have to focus and you still cannot make mistakes, and that comes with a lot of pressure," revealed Hamilton.
The Briton lies fourth in the 2023 F1 Drivers' standings with 87 points, and Verstappen leads with 170 after six rounds, teammate Sergio Perez is second on 117.
The Mercedes drivers' double podium points haul in Spain, means they overtook customer team Aston Martin and now lie second in the F1 Constructors standings, with Round 7 in Canada in two weekends' time.