Max Verstappen's first pole position start for a Spanish Grand Prix will happen on Sunday, and he is likely to convert it into a win, by a substantial margin, if Qualifying in Barcelona is anything to go by.
After topping all three FP sessions this weekend in Spain, Verstappen did the business in Qualifying by nearly half a second, which might have been double that had he not aborted his final shot when he was told the game was over, he had claimed F1 career pole position start number 24 and setting himself up for win 40, at a venue where the victories all began for the Dutch phenomenon back in 2016.
His form since Monaco has been astounding, the destruction of veteran Sergio Perez in the space of two weekends has been brutal, the Mexican reeling from the punches – after starting the season with great aplomb – was outfoxed, outdriven, out everything in a manner that sent Verstappen's former teammates packing: Daniel Ricciardo, Pierre Gasly, Alex Albon. Is Perez next?
After qualy in Barcelona, cool as a cucumber Verstappen reported: "The car was really good. Qualifying was really tricky with the weather but once it started to dry out, and in Q3, the car was on rails. It was really enjoyable to drive. I love coming to Barcelona, I love the track, I love the fans. They love racing. I have a lot of great memories here and hopefully [Sunday] we can have another one."
In the Red Bull team's Saturday report, Verstappen added: "The weekend has been enjoyable so far. Of course, we always try to find improvements here and there. Looking ahead to the race, we'll need to watch out for the tyre wear but going into that last corner brings a smile to my face because that's where an F1 car really comes to life."
Perez had two alarmingly bad qualifying sessions on back-to-back weekends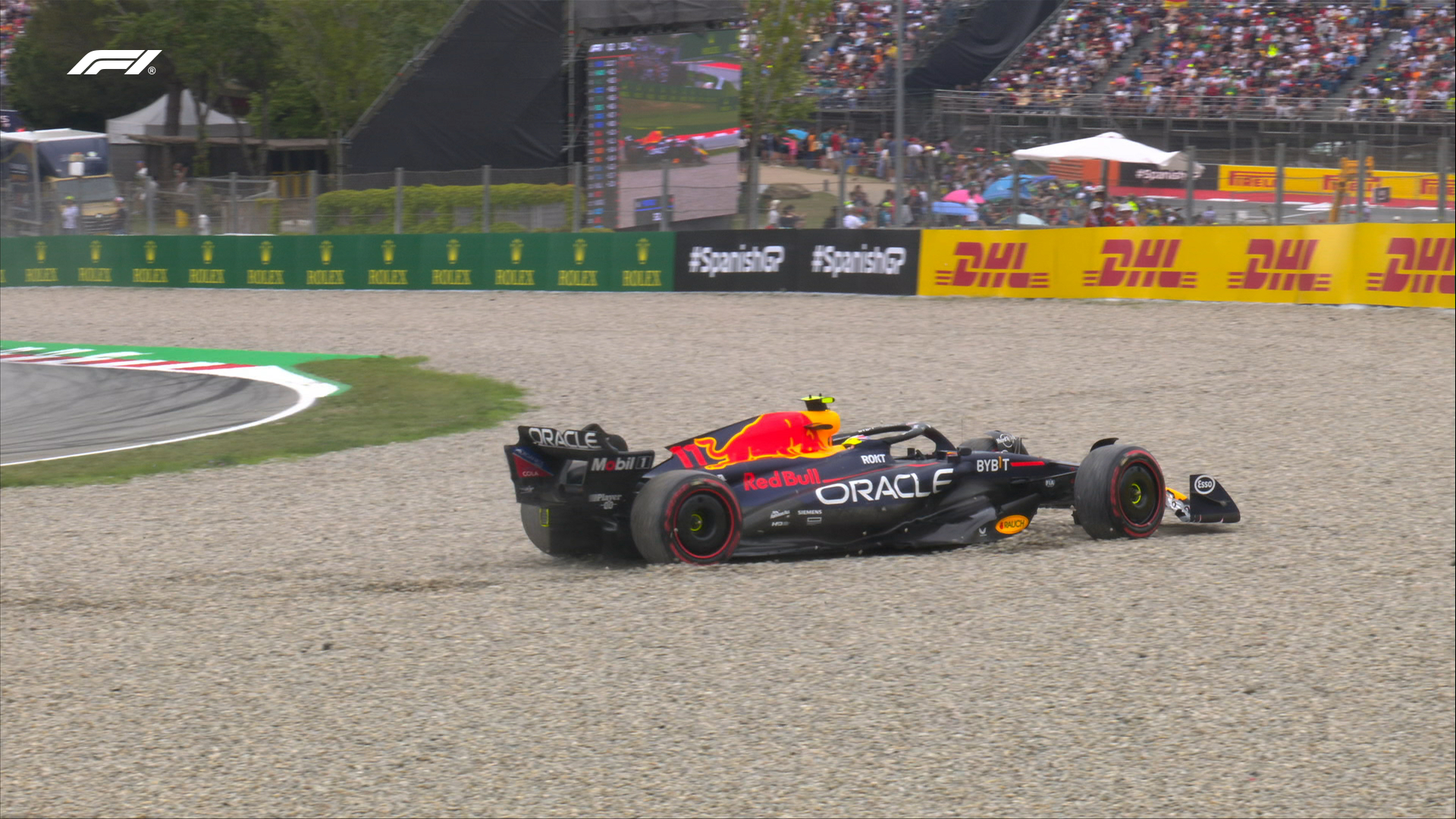 In almost total contrast to Max in the #1 car, Perez appears to be reeling from his Monaco shenanigans, an expensive crash in more ways than one. It seems almost inexplicable that the Jeddah and Baku winner has suffered such a dramatic loss of form when he appeared to be getting a handle on Verstappen.
But Perez's wayward Monaco weekend has morphed into an equally perplexing beating (of his own doing) in Barcelona today. Suggesting that 25-year-old Max has raised the bar once again, taking his game to the next level as he has done so many times before
. Now, the question is: Can Checo recover and also raise his game to the next level?
If that was the aim after his woes in Monte Carlo, then it failed miserably as Saturday in Barcelona saw him miss out on Q3, again too many mistakes while his teammate wiped the floor clean with all his rivals, the one that has the same car, spending too much time in the sand.
After his back-to-back Qualy shocker, the veteran of 242 F1 Saturdays: "It hasn't been a straightforward weekend, the conditions were quite tricky and I wasn't that comfortable in qualifying. I've been trying to modify my driving style quite a bit this weekend and as soon as we had some variable conditions it put us on the back foot and I just couldn't get the full potential out of the car.
"Going into turn 5, the track was a little bit damp and I just lost the rear and went into the gravel, so we ended up losing a bit of time which was very costly for us. That incident meant that the tyres were too hot on my final lap and it was hard to come back from.
"However, I think anything is possible tomorrow and we will try everything we can to recover the position and progress through the field. I am looking forward to the race and I think we should be able to get some good points and hopefully get on the podium," added Perez.
A podium is probably the best Perez can hope for on Sunday if Fate and weather do not intervene, starting 11th he will have a very tight midfield to contend with you before he will get to taste champagne. In contrast, Verstappen is the favourite to claim to win number five of this season and extend his hand a step closer towards a third F1 title.