Sergio Perez's Monaco Grand Prix crash may give Mercedes aerodynamicists a useful insight into some of dominant Red Bull's hidden secrets, according to technical director James Allison.
Perez's wrecked car was craned off the street circuit after the qualifying incident, with the rarely seen floor of the Formula 1 car easily photographed. The underside is the most aerodynamically sensitive area, with ground-effect sculpting responsible for much of the performance.
Allison said in a team debrief: "Photographers are positioned at strategic parts of the track where there is a likelihood that the cranes will be brought into play and there they are clicking away furiously. And then our inbox is subsequently filled with high-resolution images of other cars.
"We got a nice clutch of Red Bull imagery and that's always a good thing for our aerodynamicists to pore over and see if we can pick out details that will be of interest to us in our ongoing test programme," added Allison.
Cameras were clicking overtime during the incident packed Monaco weekend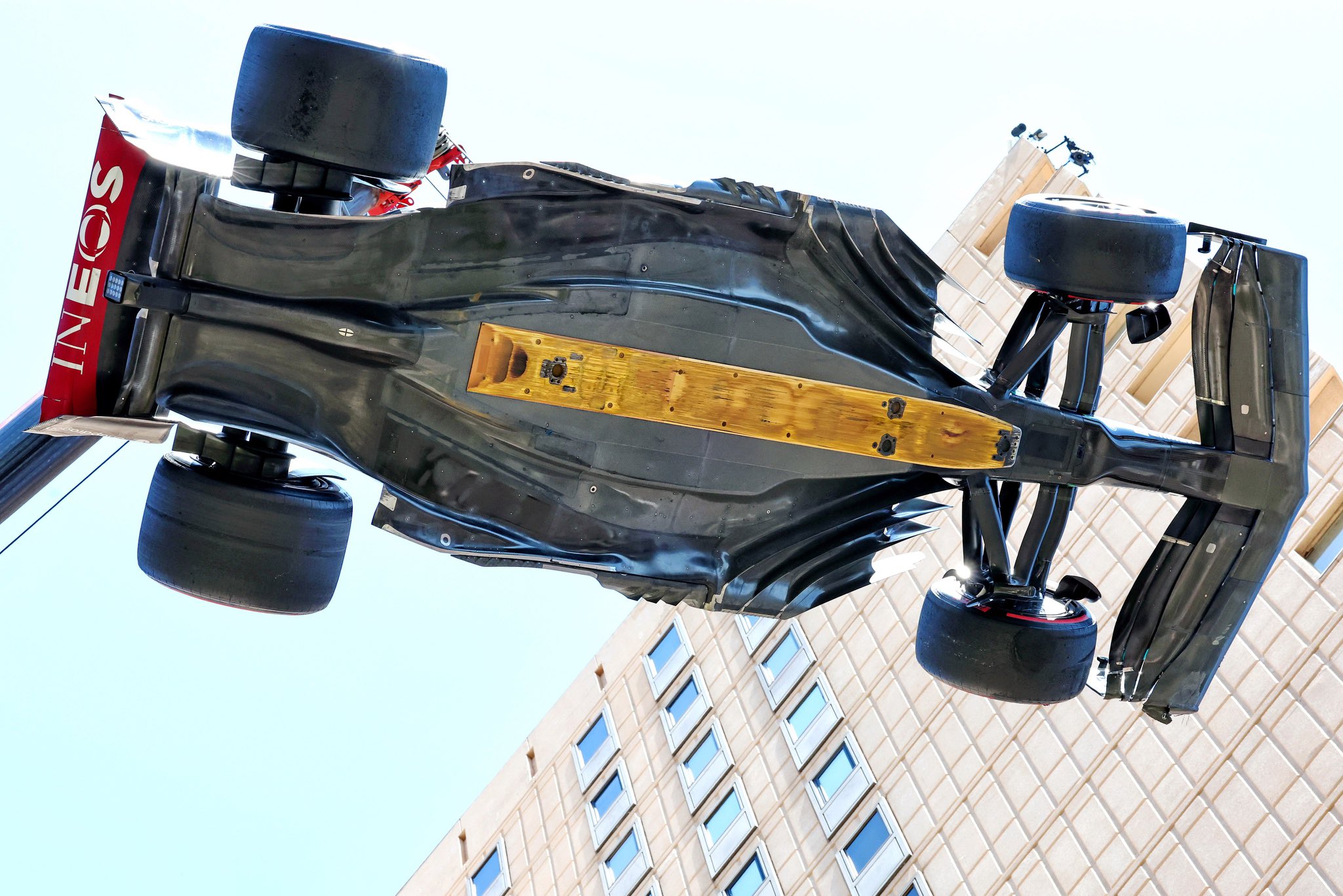 Mercedes also had Lewis Hamilton's newly-upgraded car hoisted high in the air in Monaco, and Allison recognised that rival teams would have plenty to scrutinise.
Red Bull boss Christian Horner, whose team have won every race so far this season while once-mighty Mercedes are playing catch-up, played down the situation: "It's been a bit of a show-and-tell from all the teams. "Everybody has been up in the air at some point. It's the same for everyone.
"Pictures of floors get taken in and around the paddock…and each team will be employing spy photographers to get pictures of the cars when they are in parts and pieces.
"That's common practice so I wouldn't have thought it was the first time a picture of the floor has been (taken), it's probably the first time it's been suspended from a crane but all teams are always striving for that intelligence," explained Horner.
His counterpart, Ferrari boss Fred Vasseur agreed it was hard to hide anything: "I don't want to speak about us but I think all the teams have thousands of pictures of all the other cars. (Reporting by Alan Baldwin)