Charles Leclerc was handed a three-place grid penalty for his home Monaco Grand Prix for impeding McLaren's Lando Norris during qualifying on Saturday; the Ferrari driver will start from sixth on the grid instead of third.
The penalty means also that Alpine's Esteban Ocon moves up to third and Ferrari's Carlos Sainz will start fourth. Mercedes' seven-times Formula 1 world champion Lewis Hamilton will start fifth.
The FIA stewards reported in a statement: "Norris was on a fast lap and caught Leclerc in the middle of the tunnel and was clearly impeded. "Both drivers agreed that there was little that Leclerc could have safely done in the tunnel to avoid impeding Norris, given the difficulty in vision.
"In fact, the Stewards observed that Leclerc reacted in a sensible way to a blue flag displayed by the marshals, but at this point, it was too late," they added.
The stewards said, however, that Ferrari had not warned Leclerc about Norris' approach until the Briton was already directly behind.
Leclerc: We struggle a lot on bumps compared to the other cars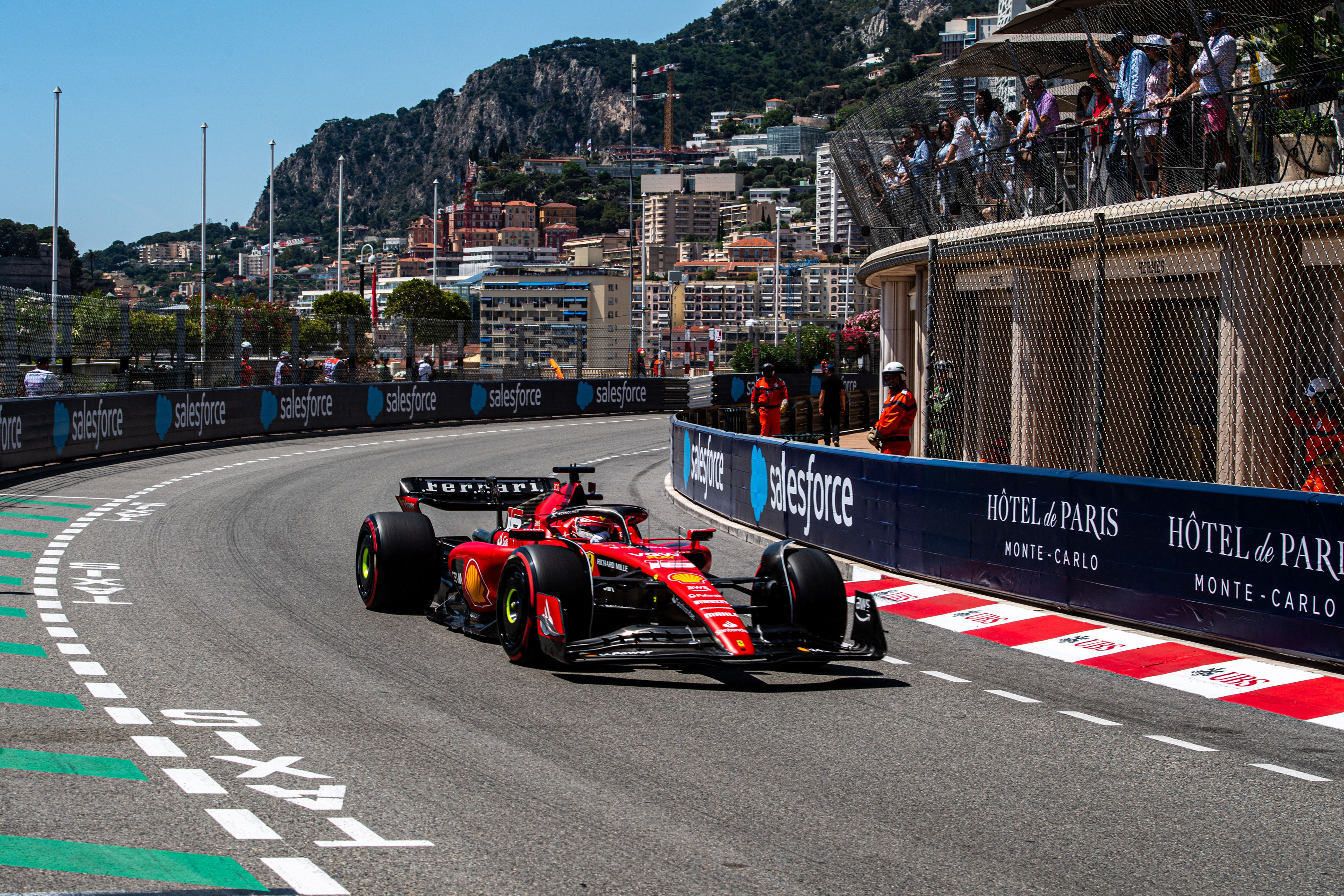 The FIA statement added: "The Stewards believe that there is much that Leclerc could have done prior to the tunnel to avoid the impeding had he received a warning from the team at an appropriate time. Thus, the Stewards consider that the impeding was unnecessary."
As for his qualifying, before the penalty, Leclerc said in Parc Ferme: "I'm not satisfied with P3, but on the other hand we need to look at the situation we are in with the car. It was very tricky qualifying, the weekend for me especially, we struggle a lot on bumps compared to the other cars.
"But in qualifying the car was a bit more alive, I was a bit more at ease with the car and we managed to do P3, very close to the pole position. So all in all happy, but I would prefer to be first of course.
"I guess a little bit more luck than the other years, I don't know how is the forecast, yesterday it looked like maybe we'll have some rain. So if this is the case anything is possible and I will go for it anyway and let's see where we end up," added Leclerc, who appears to be jinxed on home soil. (Reporting by Alan Baldwin; Additional Reporting Agnes Carlier)
A closer look at the incident between Norris and Leclerc in the tunnel 👀#MonacoGP #F1 pic.twitter.com/uxp1jIRhq1

— Formula 1 (@F1) May 27, 2023