Lewis Hamilton made a rare error during FP3 for Sunday's 69th running of the Monaco Grand Prix, the Mercedes driver crashed after going too deep, locked up and oversteered into Mirabeau, clipping the left front wing and wheel on the outside barrier.
The seven-time Formula 1 World Champion, was on a fast lap, and at that point quickest of all in the first sector before the incident which brought the hour session to an end. It highlighted the trouble the once serial World Champs are in this season, despite ditching their 'zero-sidepods' path they are well behind in the development race of their new concept.
After the mistake, Hamilton apologised over the team radio: "Sorry about that." Before alighting from the damaged W14 and lumbering away back to the pits, disappointment oozed from his body language.
New car but same story for Hamilton and Mercedes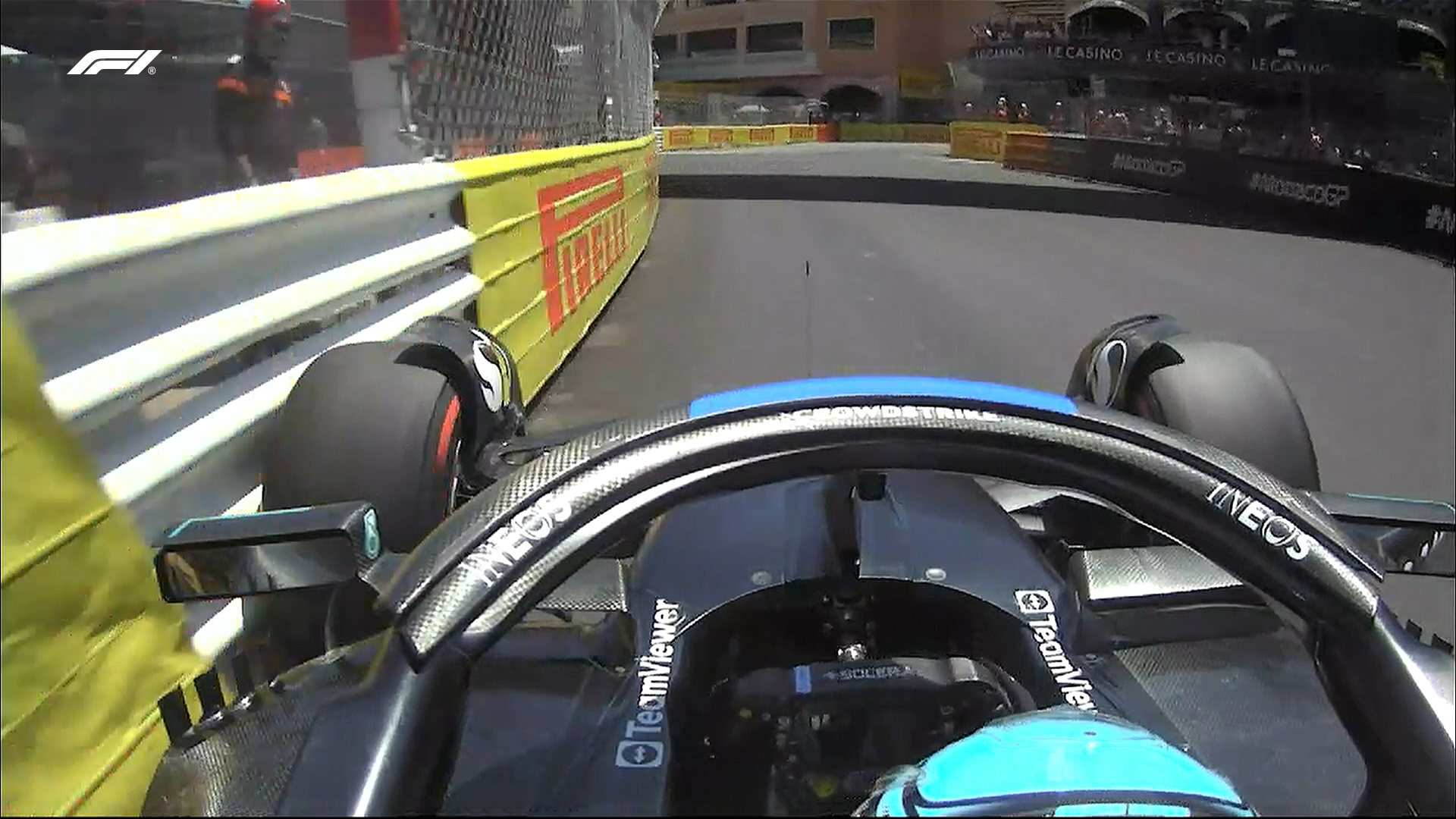 The winner of 103 Grand Prix races faces yet another season of pain, even with the new 'upgrades' that heralds the new direction for Mercedes which might just be the same old story of the last 17 months for Hamilton and Russell.
After ending Friday sixth fastest, albeit half a second down on the top time set by Red Bull's Max Verstappen, Hamilton said: "It's not the place to ultimately test an upgrade, but the car was generally feeling good. It's a shame we weren't as close as I'd hoped at the end of the session.
"But I definitely felt the improvements and I'm grateful for them. I've just got to keep chipping away and see if we can squeeze any more juice out the car. It is very clear where there is a lack of performance for me. We will put our heads together and try and figure out how we can do that within what we have. But, hopefully, this gives us a platform moving forward," explained Hamilton.
Russell nowhere all weekend in Monaco thus far
Apart from Hamilton's woes, adding insult to injury, in the other Mercedes, George Russell has been nowhere all weekend. Same story today in the morning, he was only 11th on the timing screens. In FP1 he was 15th; 12th in FP2. The change in direction is indeed no "Silver Bullet" as team boss Toto Wolff insists, but this is hardly a bullet just yet.
This lends credibility to the theory that Red Bull's dominance is such that their rivals are forced to overdrive the incompetent cars they are sent to battle with, hence Ferrari drivers crashing is a common thing and now Hamilton putting it in the wall, is more evidence that pressure of the longest winless streak in his hitherto illustrious F1 career, is taking its toll.
Reporting from Monte Carlo for Sky F1, Martin Brundle suggests the curtailed session means qualifying will be a lottery this afternoon, more so than it normally is: "That adds to the intrigue because I'm expecting an immense qualifying session today especially now that some of them haven't had a decent run.
As for Hamilton's incident with the Armco, Brundle said: "It looked like a conscious decision from Lewis to put the front into the wall and not the back because that would do a driveshaft and a gearbox."