Carlos! Carlos! Carlos! Just when Sainz Junior appears to be getting the better of Ferrari teammate Charles Leclerc, the Spaniard fluffed his lines crashing out during the second free practice session of the Monaco Grand Prix weekend on Friday.
After topping the timesheets after FP1, Sainz was in good form around the twists and turns of the unforgiving Monte Carlo circuit. Just before he crashed in FP2 he was top of the timing screens, looking as good as he gets. Until he smacked the Armco at the swimming pool complex and bent the right front of his Ferrari.
For a driver making his 168th Grand Prix start and his seventh F1 race in Monaco, it was a silly error on a track that punishes any waywardness as it did Sainz, perhaps trying too hard to stay ahead of his teammate Charles Leclerc, a known one lap specialist.
Sainz said after FP2 in Monte Carlo: "Obviously, it was not ideal to finish the session in that way, after a small miscalculation trying to find the limit. Sorry to the team and the mechanics for the extra work.
"In general, I think the day was positive. We were fast in both sessions and the car feels okay on track. There are still a couple of things I want to try tomorrow on the set-up to try and improve, but overall we are quite competitive," concluded Sainz
Leclerc: The car is not doing exactly what it is supposed to do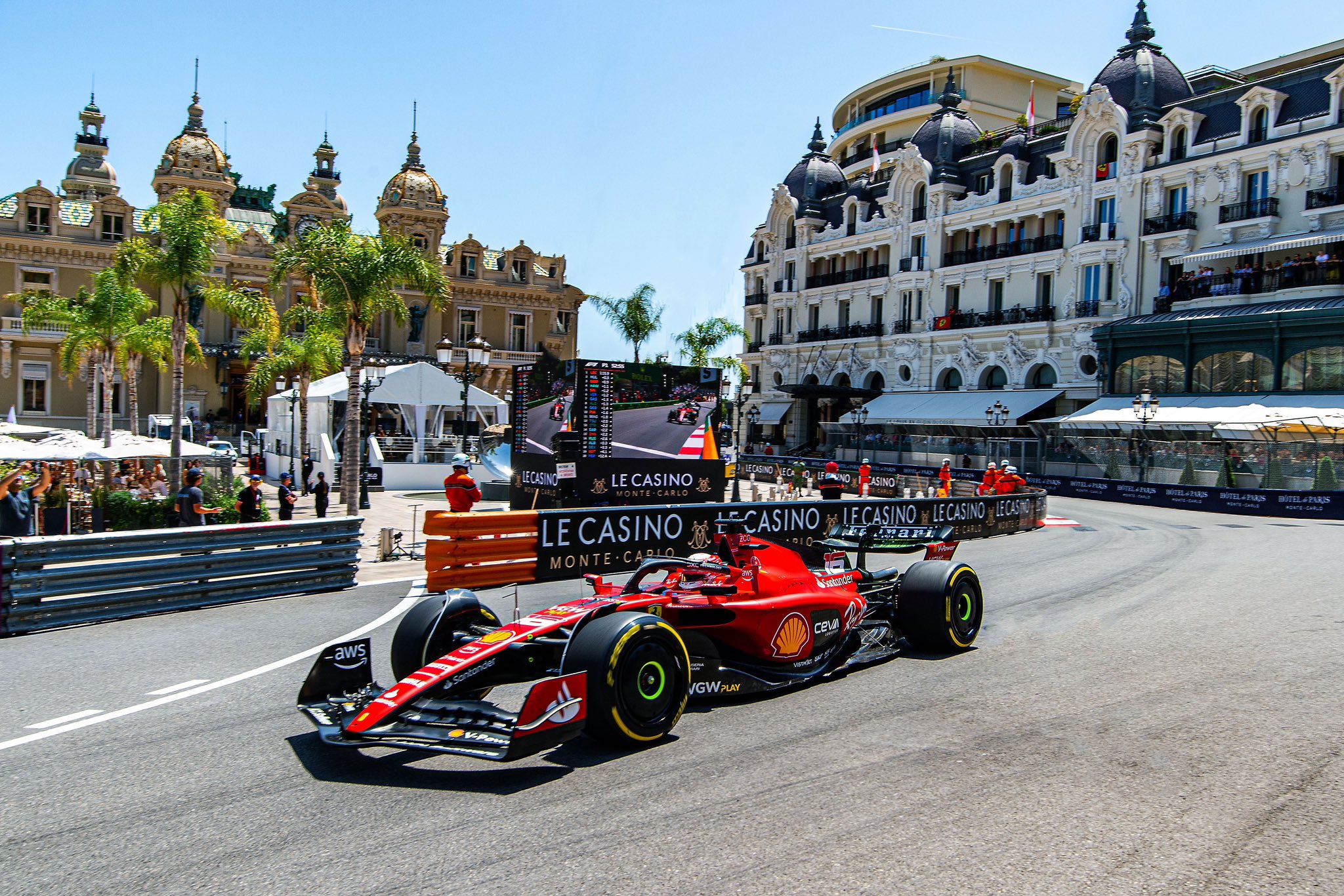 Had he not binned it Sainz might have gone quicker, even quickest but instead the accolade went to Red Bull's Max Verstappen, who was less than a tenth quicker than Leclerc who finished the afternoon session second quickest.
Leclerc reported from his hometown: "It was a bit of a difficult day as the car is not doing exactly what it is supposed to do. So we need to take a good look at the set-up on my car and then work on it to ensure I have the right feeling with it for Saturday.
"Here it's all about qualifying, so we didn't do any race runs, just focusing on preparing for qualifying in the best way possible," added Leclerc who has yet to win his home race in Monaco.
Last year Leclerc (P1) and Sainz (P2) locked out the front row for Ferrari, only to lose the race to Red Bull's Sergio Perez, after a series of strategy gaffes by the Reds in the process of capitualting their early season lead, around this time, last year.
This season they are nowhere close to the pace-setting Red Bulls, as the 2023 F1 standings ahead of Round 6 of the 2023 F1 World Championship in Monaco on Sunday.