Yuki Tsunoda has respect for Monaco, where Formula 1 heads for the new Round 6 of the 2023 Formula 1 World Championship this weekend, the AlphaTauri driver proving to be a revelation this year
From By Racer to Matur Racer, has been the transformation of Japan's only driver on the grid, the departure of his former 'senior' Pierre Gasly to Alpine, and the arrival of highly rated rookie Nyck de Vries, has brought out the best in Tusonda, who is now the 'leader' of the team as his Dutch teammate, unexpectedly, struggles to find his feet in the top flight.
This is against expectations, as much more was expected of De Vries, but few counted on Tsunoda's blooming into an apparently much more solid driver. Thus the Boy Racer and the bent meta that comes with, into a Mature Racer is evident in his Monaco preview, where he showed his respect for the sport's Crown Jewel event, through the unforgiving mean streets of Monte Carlo.
Tusnoda said ahead of his third visit to Monaco as an F1 driver: "I had never raced at Monaco until my first year in Formula 1 in 2021, and last year I qualified 11th. There's a very special atmosphere over the four days. I think it's an enjoyable and unique track to drive, especially in qualifying.
"It's all about confidence; how close you can get to the barriers and how much speed you can carry into the corners, and that makes Saturday very exciting from inside the cockpit. It's the most important day, as it is so hard to overtake in the race. So, while I am preparing, I'm trying to find a set-up more suitable for qualifying, rather than over a long run."
Yuki: I am definitely more prepared than I was the first time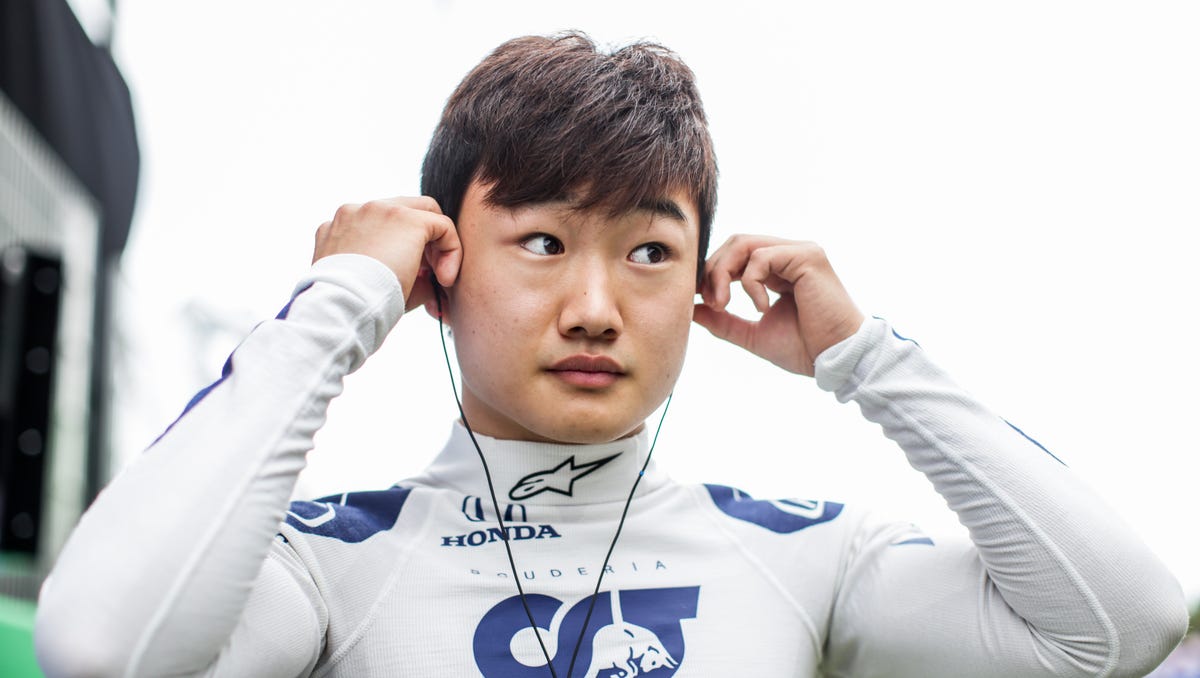 "You need to have a lot of respect for the track, build up speed gradually and get as much track time as possible, while also considering that track evolution is quite big and the lap times usually improve significantly during each session. Overall, I think experience counts a lot in Monaco though and this will be my third race here, so I know how to approach it and I am definitely more prepared than I was the first time," revealed Tsunoda.
For now, the 23-year-old from Sagamihara is ticking all the right boxes for his mentor Red Bull, and perhaps for the first time could start considering him for a Red Bull promotion as he is the next RBR-developed driver ready to step up to the big team, should the need arise.
Finally a word on the cancelled Imola race from Tsunoda: "We've been living through a very difficult situation in Faenza and the surrounding area, and it was impressive to see how everyone in the community was pulling together to do something to help those people really badly affected and to clean up the city. But now my job is to focus on this weekend's race and do the best I can."
Ahead of Round 6 in Monaco, two points – in the 2023 F1 Drivers' Championship – are what Tsunoda has for his toils in a very close and intense midfield, hardly a just reward for what appears to be a very improved driver. A Monaco weekend without incident and a points finish would be another step in his rise.