Motorsport collectively breathed a huge sigh of relief after Stefan Wilson was taken by ambulance to hospital after a heavy crash with Katherine Legge during Monday's practice for the Indianapolis 500, the first wreck of the two-week build-up to the 107th running of "The Greatest Spectacle in Racing."
Wilson was immobilised and fitted with a neck brace but gave a quick thumbs-up after the safety team spent about 10 minutes carefully removing him from his crumpled car. Legge climbed out of her machine on her own.
The two were going through Turns 1 and 2 about an hour into the 2-hour practice when the entire field appeared to slow. Legge closed fast on Wilson and hit the rear of his Dreyer & Reinbold Racing car, sending them skidding into the wall. Legge ricocheted off with a glancing blow but Wilson was pointed nearly head-on when he made contact with the Safer barrier.
Dr. Julia Vaizer: He's doing well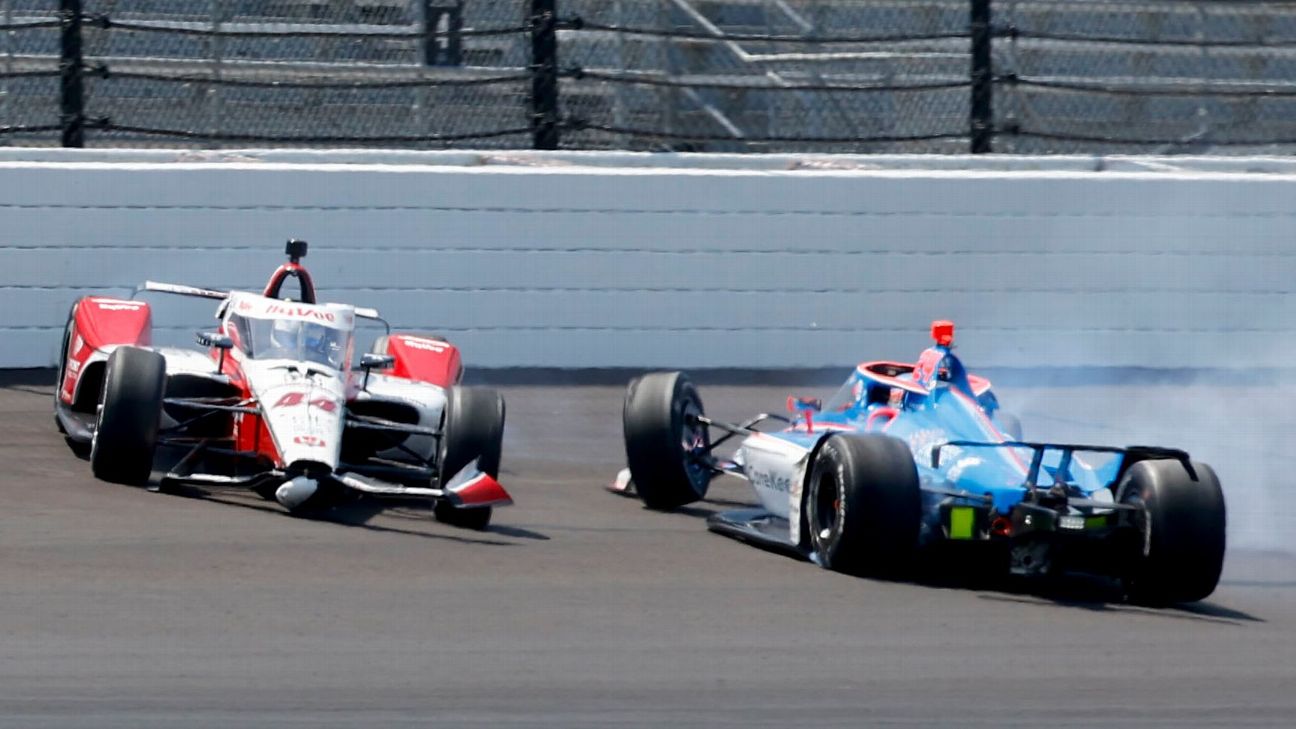 "I can tell you that he's doing well," said Dr. Julia Vaizer, the chief medical director for IndyCar and Indianapolis Motor Speedway, adding that Wilson was being taken to the hospital for advanced imaging. "He's in good spirits."
Wilson's brother, Justin Wilson, was the last IndyCar driver killed on the track. He was competing in a 2015 race at Pocono when Sage Karam crashed ahead of him, and a piece of his car struck Wilson in the helmet and sent him into the wall.
Legge is the only female driver in this year's field, and she was the only driver from the struggling Rahal Letterman Lanigan Racing that made the 33-car starting grid on the first day of qualifying. Christian Lundgaard and Jack Harvey joined her Sunday when Harvey was able to bump out teammate Graham Rahal in the final seconds with a dramatic qualifying run.
It was unclear whether Legge's car could be repaired or she would be granted use of an entirely new chassis; she said: "I know it's another blow to the team. After yesterday, those guys don't deserve it. It's not right."