On the eve of the 2023 Emilia Romagna Grand Prix at Imola, nearby, Maranello is a busy place, as their engineers are working to bring upgrades to the track, between now and Barcelona to make the Ferrari SF-23 more competitive while head-hunting technical talent.
Frederic Vasseur is reportedly head-hunting the cream from Red Bull in an effort to hire 'senior engineers' and, in doing so, is using Laurent Mekies as a bargaining chip to get the new brains into Maranello ASAP.
This is in the wake of a disappointing Miami Grand Prix weekend, for Ferrari, one to which the Scuderia arrived confident of being able to confirm the progress shown in Baku and of being able to establish themselves as the second force in the field, behind Red Bull.
Expectations were high with the data in hand, but were instantly disregarded given that the Ferrari SF-23, from Friday practice, appeared slow and capricious, never managing to perform close to Red Bull or Aston Martin or Mercedes. In Florida, in fact, the Reds never got going, with both Charles Leclerc (P7) and Carlos Sainz (P5) reporting driveability and tire management problems.
An anomalous behaviour, perhaps too much, to be justified only by the basic defects of the project, but which gave rise to a flop of no small importance for Maranello, nullifying the work done in recent months.
A flop which, however, the Cavallino technicians are determined not to repeat
Engineers are working flat-out on understanding and the development of the SF-23, bringing into view updates which, according to a report on motorsport.com may change the shape of the car, more in line with the dominant Red Bull RB19.
Development work on the new concept started months ago, then corrected after the first seasonal GPs and which, in fact, already bore the first fruits in Miami, where a new floor made its debut, featuring a revised design of the Venturi Tunnels.
In addition to the floor, however, in the next races, other innovations will be introduced on the Italian car, starting from Imola, where the new rear suspension will arrive. From Maranello, we get this report: "The eagerly awaited rear suspension will make its debut at Imola, which will make it possible to adopt a mechanical set-up more suited to the ground clearance needed to produce downforce."
After Imola, further updates will arrive for Barcelona, ​​with the arrival of a new RB19-inspired design as well as a review of the management of the hot gases coming out of the car to make the beam wing more efficient. These in addition to the upcoming technical innovations which, hopefully, will serve to bring Ferrari back to more noble areas of the 2023 F1 standings.
Key figures are coming and going at Ferrari as Vasseur rebuilds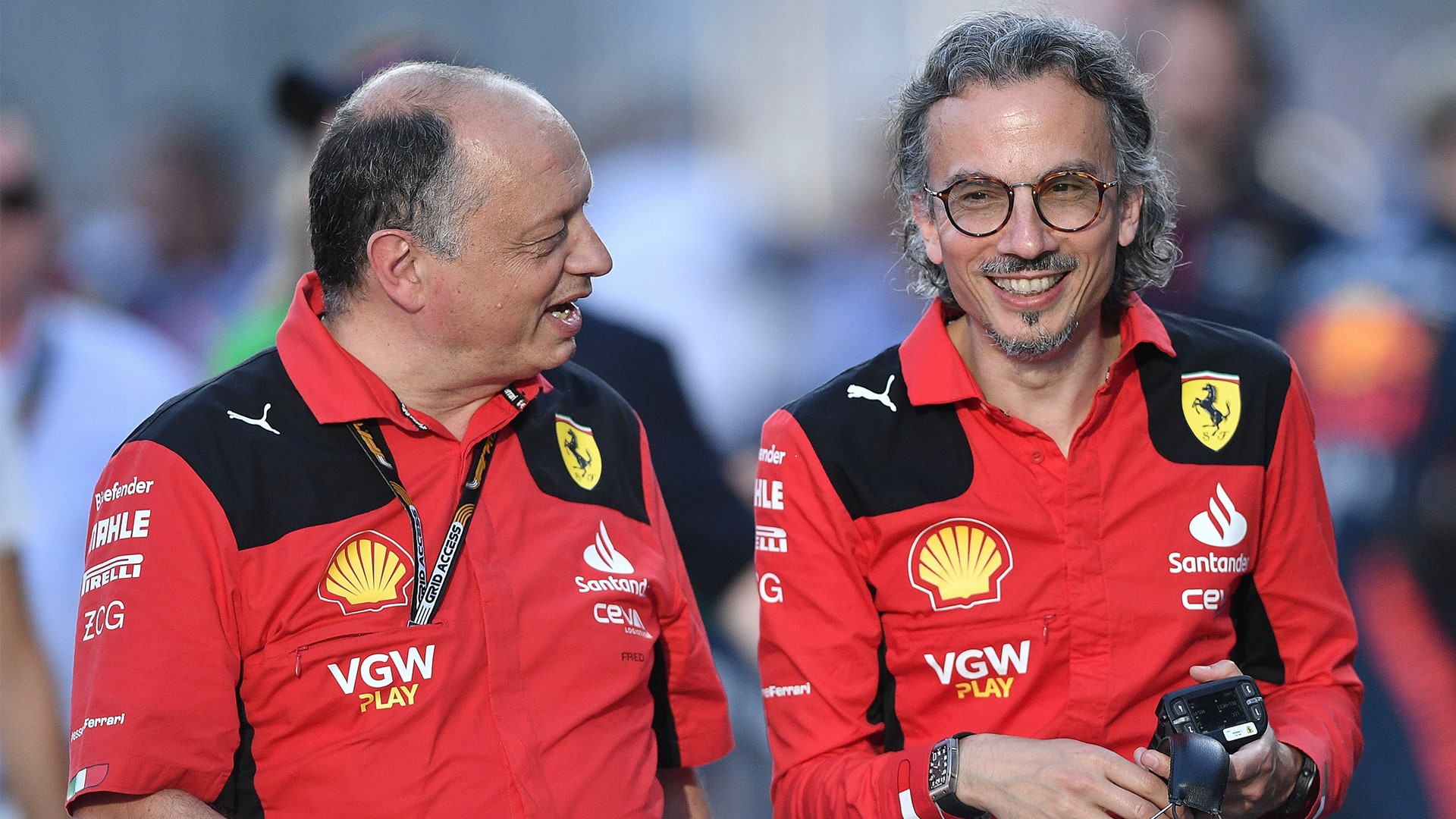 Meanwhile, the Italian team is currently undergoing an important turnover of technicians and key figures within Maranello. In fact, since the beginning of the year, departures included Principal Mattia Binotto, David Sanchez and Laurent Mekies who, logically, have been or will be replaced with new figures arriving from outside.
In recent weeks, the team principal Vasseur, launched a recruiting campaign to engage, as mentioned, high-level figures to reinforce his staff. In doing so, the Frenchman decided to raid Red Bull for engineers, starting a tug-of-war with Milton Keynes as the Reds seek to bolster their troops.
A negotiation in which the former Alfa Romeo boss has decided to exploit is to use AlphaTauri-bound Laurent Mekies as a bargaining chip, a team figure who, being Vasseur's number two, could be forced to a long period of gardening leave but which, staff exchanges which Red Bull are not keen on and could mean Ferrari will not release the Frenchman prematurely.
From inside we hear: "Mekies has a contract until 2025 with Cavallino but could be free from 1 September. Vasseur would be willing to let him go, but Red Bull's attitude put a spoke in the works, as the World Champs are uncompromising in early release for their own engineers heading to Italy, as part of Vasseur's Rebuilding campaign.
There's a mini-revolution happening at Ferrari, with much still to come. Watch this space!