Formula 1 personnel were told to leave the Imola circuit on Tuesday amid fears of flooding as water levels rose in the nearby Santerno river following heavy rain ahead of the weekend's Emilia Romagna Grand Prix at Imola.
Local authorities took the precautionary measure while monitoring the situation. Cars are not due to be on track until Friday, when less rain is forecast, but advance team and technical personnel have to set up the garages and hospitality.
Images and video on social media showed the swollen waters churning past the Imola circuit. There was some standing water in the paddock but it was not flooded.
The Gazzetta dello Sport reported some roads near the circuit had been closed, with car parks flooded. Italy's civil protection agency on Monday issued a red alert weather warning for the northern region.
Organisers of the Giro d'Italia cycle race earlier removed the highest climb in the Alps and shortened Friday's 13th stage due to snow and the risk of avalanches.
Torrential rain caused extensive flooding and killed at least two people in Emilia Romagna earlier this month.
The fire brigade said it had carried out around 400 rescue operations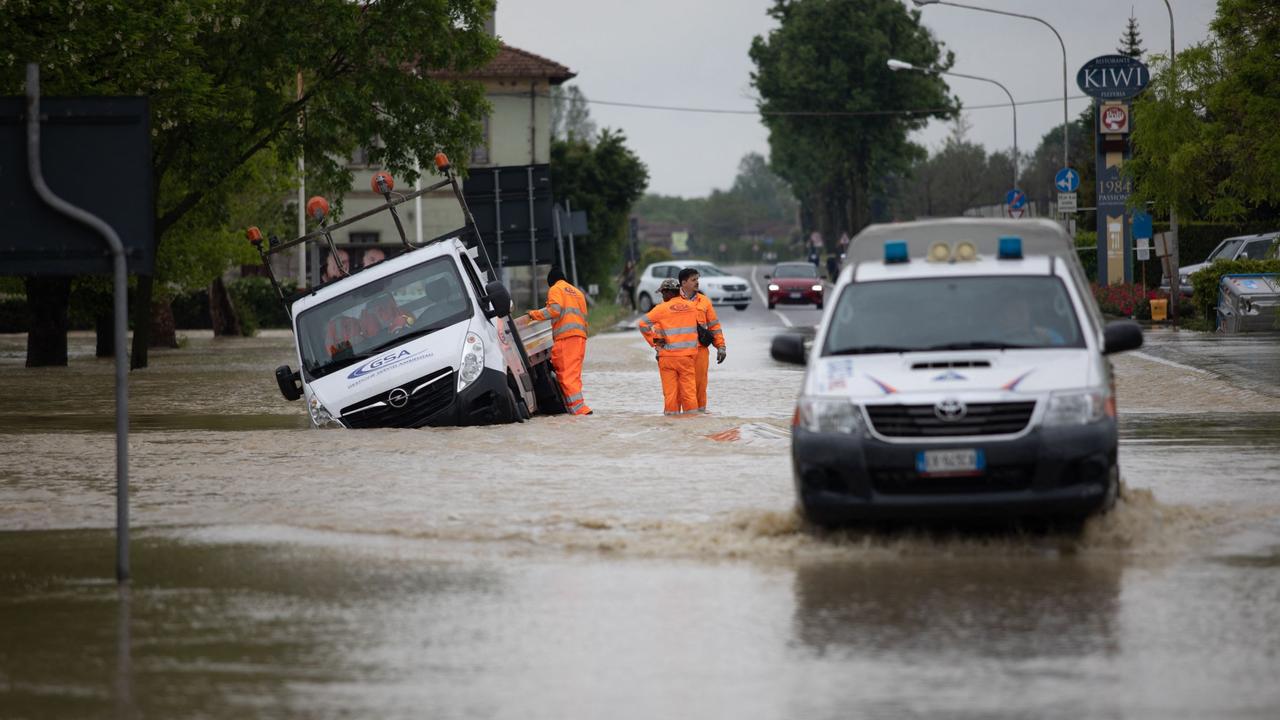 Earlier Reuters reported that footage released by the fire brigade showed extensive flooding in an area between Bologna, Emilia Romagna's capital, and the city of Ravenna on the Adriatic coast.
The fire brigade said it had carried out around 400 rescue operations, evacuating dozens of people in and around the greater Imola area. Rail operator Trenitalia said several services were suspended while a number of streets were closed.
The head of Italy's civil protection agency said he was travelling to the flood-hit area and Environment Minister Gilberto Pichetto Fratin promised help for those affected.
"The government stands by the people in difficulty: today for the emergency, which must be backed by adequate economic resources, but from now on to accelerate (infrastructure) measures that are needed for safety," he wrote on Facebook.
Imola is host to Round 6 of the 2023 F1 World Championship. Last year the weekend was also rain affected, as was the year before as the month of May traditionally brings rain to the region. (Reporting by Angelo Amante and Alan Baldwin)