While Red Bulls trotted to a one-two at the 2023 Formula 1 season-opening Bahrain Grand Prix, Jenson Button is reserving judgment until after Saudi before 'handing' this year's crown to Max Verstappen.
The reigning F1 World Champ crossed the finish line as Sakhir, with a dozen seconds margin over teammate Sergio Perez in second; third-placed Fernando Alonso was 38 seconds adrift of the winner while the best of Red Bull's expected rivals, Ferrari and Mercedes, were 50 seconds down the road.
It's early days sure, but that was a thumping of the highest order dished out by the Boys in Blue and, ominously, very early in the season which traditionally has not been their strength. This time though they have bolted out of the starting blocks while rivals are still;l tying their shoelaces.
Nevertheless, F1 World Champion and Sky F1 pundit, Button pointed out on that the 2023 F1 cars have only run in Bahrain where no visible weaknesses appeared on the Red Bull RB19, but that's not to say that at other venues Adrian Newey's creation will be as dominant.
"I watched the race and the Red Bulls are out in front looking like a relatively easy race, especially for Max," acknowledged Button. "But I have to say – forget who won the race – it was a great race. Yes, it was too easy for Max but the race itself was great, I loved the action."
However, the harsh reality is that there is hardly a pundit or fan who believes Verstappen will be beaten this year and, with Perez in his finest form, Red Bull are runaway favourites to do the double, come the end of this season.
Jenson: I think we're going to have some very close fights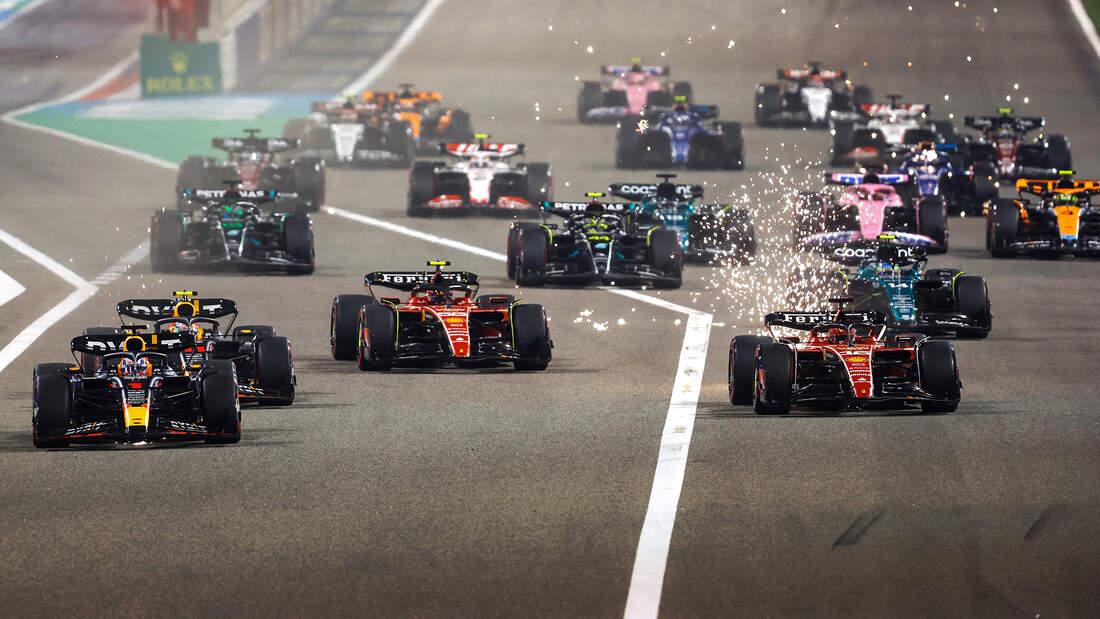 Button remains to be convinced that the contest is a foregone conclusion: "I know a lot of drivers say it is going to be an easy championship for Red Bull and Max, but how can you say that? We only tested on one track, we have only raced on one track. We all know Bahrain is very unique in the way that the cars work there.
"It is a heavy-breaking, traction circuit. It is not so much about high speed, so we can't say that. I think we'll understand a bit more after the Saudi GP which is more of a high-speed, flowing track, and then also when we get to some of the European races.
"No, it won't be a walk in the park for Red Bull and Max. It is a great start to their season and better than the one they had last year but I think we're going to have some very close fights. I don't think it's going to be a straightforward win for Red Bull and Max," insisted the 2009 F1 World Champion.
As for highlights of the race, Button praised his former teammates Fernando Alonso (Aston Martin) and Lewis Hamilton (Mercedes) who enjoyed an enthralling battle, albeit too brief, under the floodlights last Sunday night in Bahrain: "To see two multiple F1 world champions going at it, Lewis and Fernando, it was pretty special."
Separately, Button announced plans to contest NASCAR, his debut at COTA (where he raced F1) later this month in America's premier tintop racing series, where he will come up against fellow F1 World Champion Kimi Raikkonen, who makes a return to the series the same weekend.