Let the games begin! Red Bull consultant Helmut Marko, tapping into inside information, claims Formula 1 archrivals Mercedes are "tense" in the aftermath of the departure of James Vowles.
While all seems above board and amicable, with Mercedes boss Toto Wolff wishing his former colleague well, but not only did Vowles give himself a promotion to team principal at Williams but word is the engineer-cum-ace-strategist has created tension at Mercedes in his wake.
Of course, that's according to Marko who when asked about Vowles' departure told German language channel Sport1: "I have completely different information. Vowles went of his own accord and – so it is said – he even took good engineers with him. My sources tell me that's why the mood at Mercedes is tense."
Indeed the once 'serial' F1 World Champions only scored one win last year, compromised by the Mercedes W13 that had them on the (very) back foot for most of the year, only becoming respectable towards the end of the season but nothing like they were pre-2022.
Nevertheless, Marko is wary of what Lewis Hamilton and George Russell can do this forthcoming season: "I still believe that Mercedes will be our biggest challenger when it comes to defending our title."
Why have German fans lost interest in F1?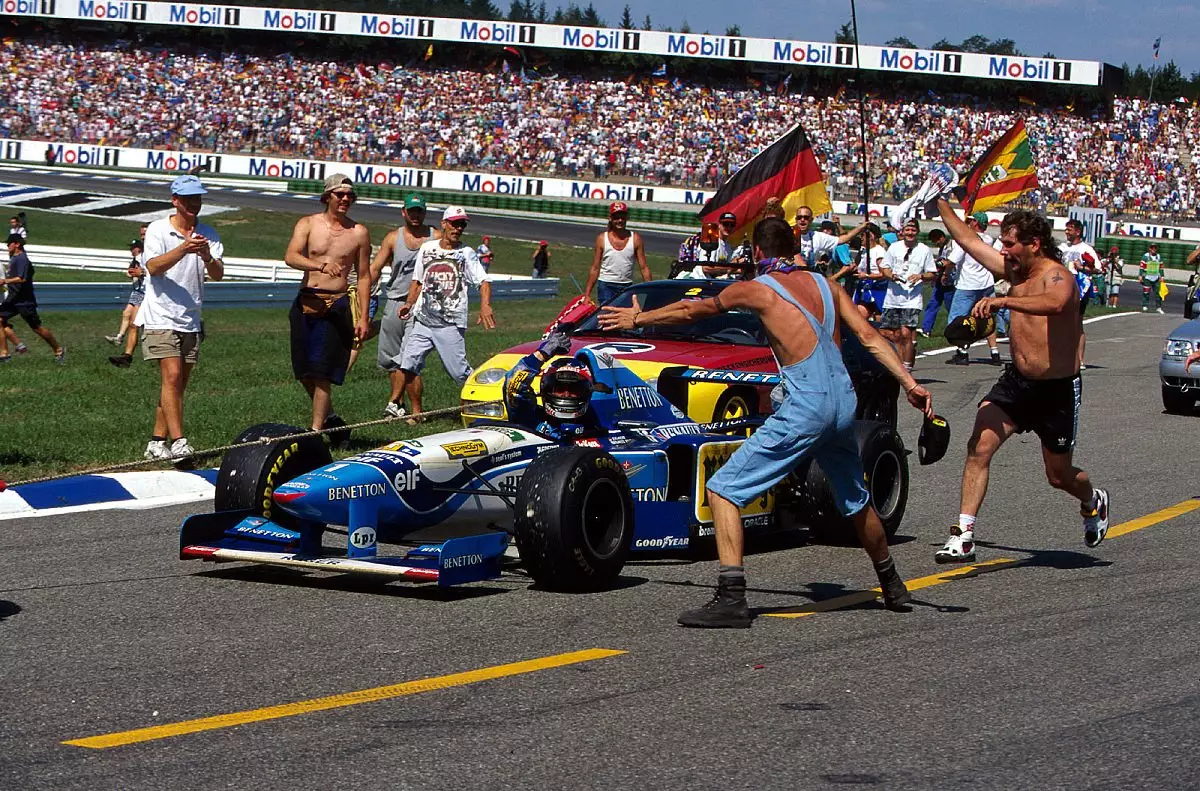 Marko was also asked for his opinion in the lack of interest by German television for F1, and a general lack of enthusiasm from fans that once, during the great Michael Schumacher era, painted arenas Red, much like Max Verstappen do thee days, albeit the colour is Orange.
After Schumi's great Ferrari era, interest in F1 waned sharply in Germany as the working-class hero had done it, they had conquered the pinnacle of the sport, time to move on seems to be the attitude.
Schumacher's second coming with Mercedes, plus the many F1 titles won by the Silver Arrows after him, Sebastian Vettel's four-title run and even Nico Rosberg's 2016 effort did nothing to reignite the passion of the Schumi-era over two decades ago.
Marko ventured on the matter: "It's unbelievable what's happening in Germany right now. In Austria, it is exactly the opposite. F1 is booming more than ever before. The Red Bull team is seen as Austria's national team and the whole country is rooting for it.
"That's why I hope that Mercedes will be strong again so that the Germans will identify with them.," added Marko, perhaps forgetting that the 15 F1 titles won in eight years by the mighty Mercs did nothing to galvanise the fanbase like before.