Max Verstappen vented his anger at rFactor 2 "clown show" after he was disconnected from the 2023 Virtual Le Mans 24 Hours sim race, declaring he would uninstall the game after his latest experience.
The double F1 World Champion is a keen sim racer for many years, considered among the best sim racers of this era, with a regular presence on iRacing, and big sim racing events on other platforms; including the Virtual Le Mans organisers who use his name to promote the event.
Indeed the race attracts over 100 top drivers from around the world, racing in teams of three or four including the best sim racing teams in esports, with Verstappen driving for Redline and leading early on, his team at the sharp end before a slew of disconnection and "red flag" periods when the servers crashed, reportedly due DDoS attacks on the platform during the event.
Run by Motorsport Games, the Virtual Le Mans event is the crown jewel of the small and scattered rFactor 2 online community, also including the likes of F2 champion Felipe Drugovich and F3 champion Victor Martins would take part, with ex-F1 racers Romain Grosjean in the field.
However, it is a solo event on rFactor 2 open only to select teams, unlike iRacing whose special events, including 24-hour races, which attract up to 10 thousand drivers in thousands of teams, in different splits, and they race with no interruptions other than local disconnects.
The top split of iRacing special events are televised and also feature the likes of Redline with Verstappen in the driver line-up when time permits the Red Bull F1 driver.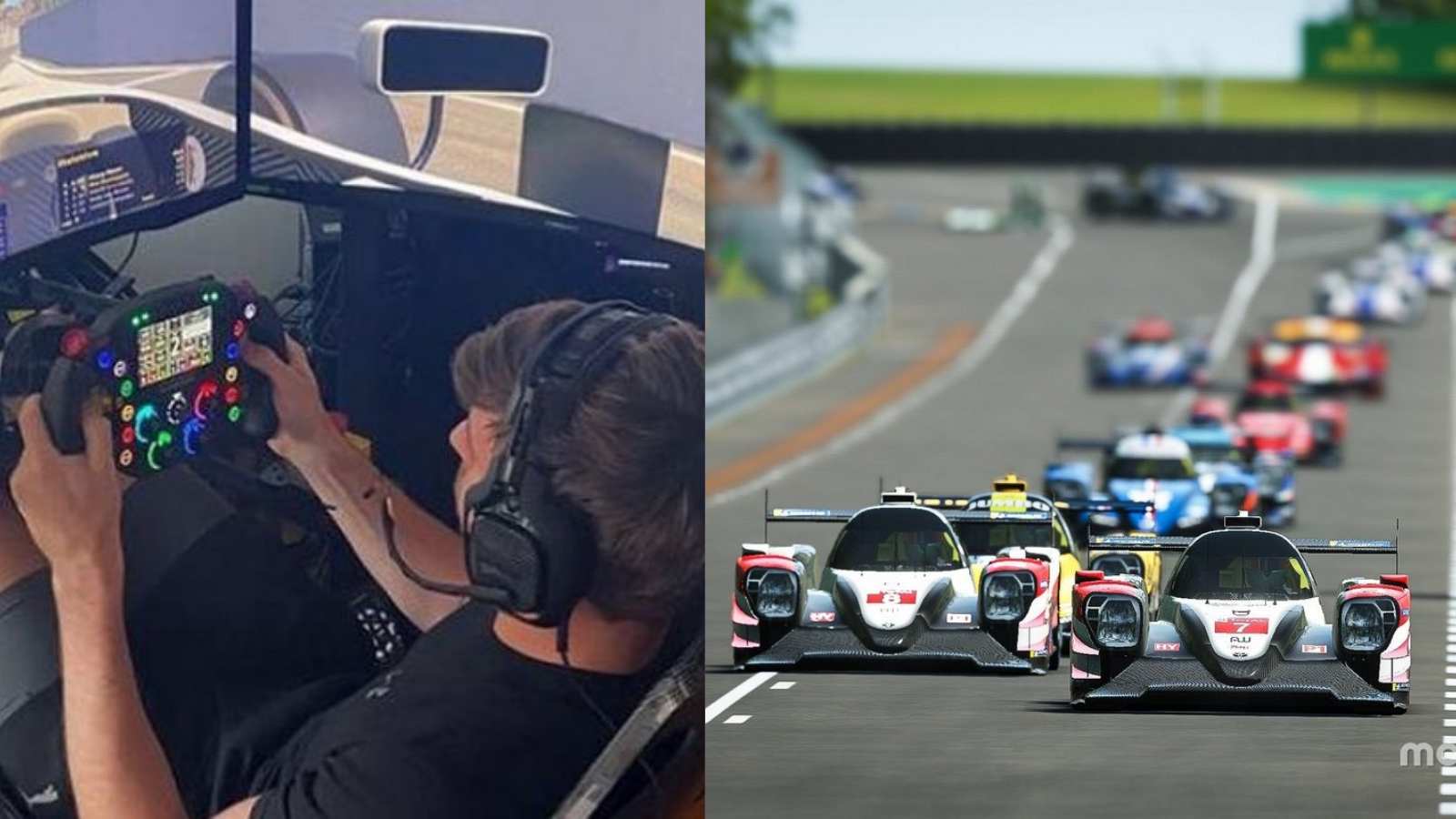 Regarding the failure on Sunday morning during, rFactor 2 reported on their site: "During the third running of the 24 Hours of Le Mans Virtual, it is clear that there were two major server issues which necessitated red flag stoppages. These were global disconnections caused by a security breach, resulting from the unintentional sharing by race competitors of IP addresses connecting teams to the server."
"We have had 180 competitors taking part on 164 different simulators all around the world, and we appreciate the frustrations of any individual drivers or teams affected. A full investigation will be launched at the conclusion of the event, and we will report back on the findings in due course."
As it was happening Verstappen aired his thoughts on his live stream: "They call it amazingly bad luck, well this is just incompetence. They can't even control their own game.
"This is also the last time ever because what's the point? You prepare for five months to try and win this championship, you are leading the championship, you try to win this race which you have prepared for two months and they handle it like this.
"Honestly, it is a joke. You cannot even call it an event. It's a clown show," added Verstappen.
Verstappen continued: "I really hope the organisers consider where they put this game going forward because on this platform it's not going to work. It's game over. I think I have more chance if I just go to Vegas and the casino.
"I think I'm going to uninstall the game. That frees up a bit of space on the PC anyway. And I really hope everyone uninstalls the game."
Event commentator Ben Constanduros took exception to Verstappen's criticism: "If it's a clown show, that makes me and my hard-working dedicated friends, clowns. Usually, after a 24-hour race, I am tired but [the reaction] has been an ugly, exhausting display of the toxic side of Sim Racing and social media.
"I am proud of what the Le Mans Virtual Team has achieved. Both [this year] and the incredible achievements from the first 2 events. Yes, it didn't go Max's way, he was unlucky to be disconnected like a few other drivers. The rest carried on, one of which won GTE. That is racing.
"But calling other humans out so strongly and feeding the community with negativity when in such an influential position was not wise and only fuels the toxicity in the community which only harms the Sim Racing world as whole," declared Constanduros.