Bag loads of cash, a new car, a new team principal, and a new driver in the shape of a four-time World Champion, what could go wrong for Aston Martin?
But wrong it went for the better half of the 2022 Formula 1 season for Aston Martin Racing (AMR). The net result was a seventh-place finish in the F1 Constructors' World Championship. The same position as 2021, but with fewer points, served up with a large lump of humble pie to swallow after your CEO foretold imminent victory at the season's commencement.
So why did Aston Martin not move forward this season? Difficult to tell for sure, but suspicion falls on two key areas. Firstly, at the outset of 2022, they were pretty much a new team. Mike Krack was only appointed a month before testing kicked off, taking up the reins from the departing Team Principal – Otmar Szafnauer.
Secondly, rapid expansion. It would be enough of a challenge to arrive late in the day with an established personnel structure. Unfortunately, the fast-paced growth was more team assembly than building.
If you thought the W13 was bad…
As with Alfa Romeo, who pipped them to sixth place, it's difficult to point the finger at one individual responsible for penning the car (safety in numbers, I guess).
However, it was Andrew Green, Aston Martin's Lead Technical Director, who was the spokesperson for this aspect. He described designing the car as "nerve-wracking" and that he did not want to find themselves in a design cul-de-sac. I'm sure it was, and they did.
Here's one I prepared earlier at no cost…
Like Mercedes, it was clear early on in the season that they were faced with a non-performing car. Where Mercedes decided to tough it out with the recalcitrant W13, AMR took another approach, rather than try and reverse the Aston Martin Lagonda of a design out of the ditch they had driven into.
They instead decided to leave it parked there and launch a "new" (their words) AMR22 at the Spanish Grand Prix. I say "new" because, at the time, everyone thought it was a copy of Red Bull's RB18! A copy in everything except the performance of course, but it took a while for this to become apparent. In the meantime, there was much ado about nothing – something of an F1 paddock trait.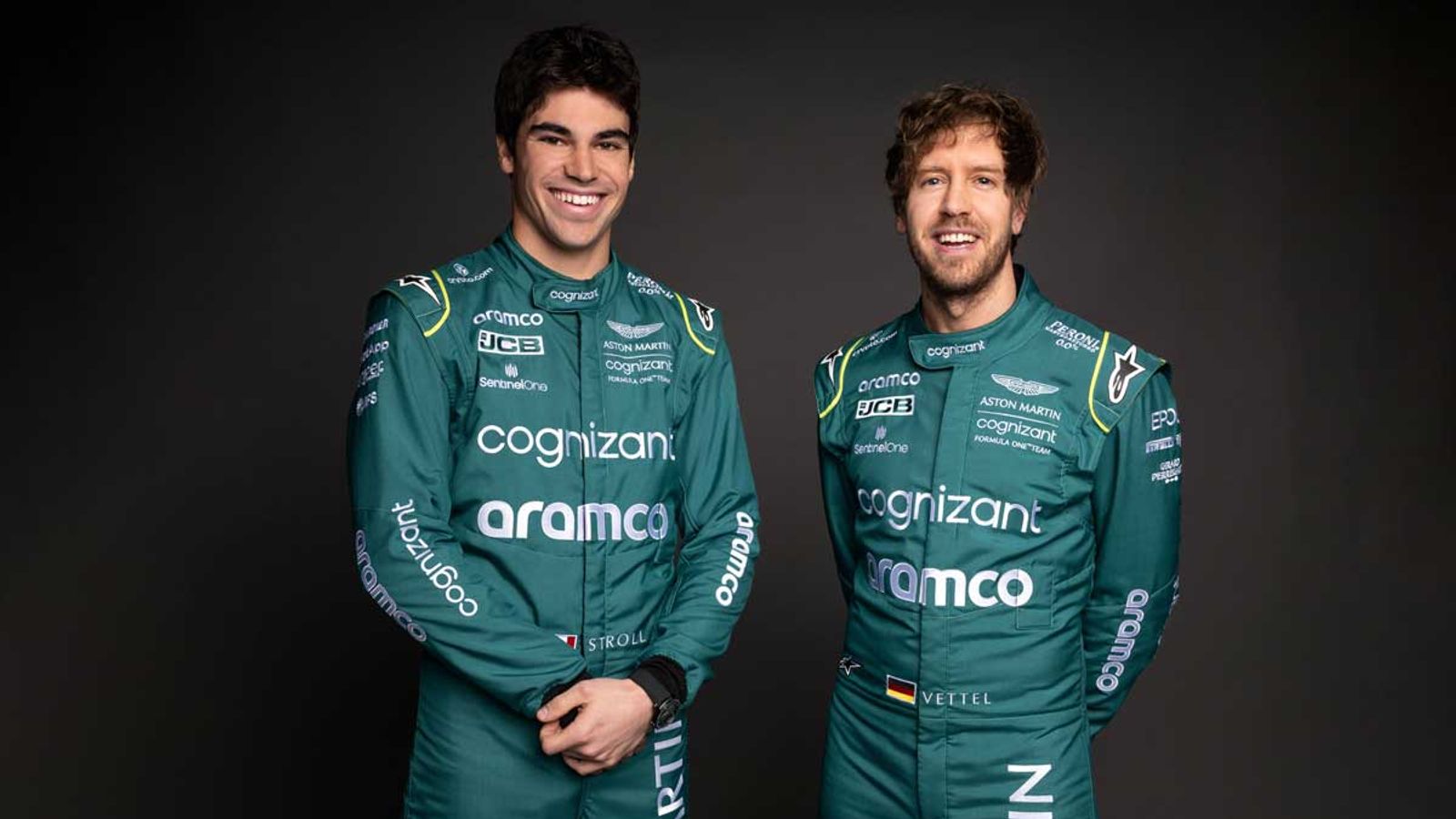 It wasn't me…
Krack tried to defend the team's integrity by saying they were developing the design six months ago, well before the start of the season. Whereas Green tacitly admitted "some inspiration" but they had already had a similar concept on the drawing board.
Two-car development? That can't be cheap! It would have been a good time for someone to remind them that the word Cognizant, their naming sponsor, means; aware, knowing, and sensible. Kind of ironic, since the team was more about the word's antonyms than its synonyms at this point in the season.
Use the force, Lance
Despite the "new" design, performance continued to prove elusive, with Krack reporting the drivers' complaints of a lack of grip and balance. Whilst he seemed to acknowledge the former was a thing, he suggested the latter was more of a user virus.
A fair point. If a driver pushes too hard, he can end up being the source of the balance problem, not the car. However, the grip issue was real enough, particularly with high-speed long-radius corners, suggesting they struggled to keep the car's floor sealed. Either way, if Sebastien Vettel couldn't drive it, there wasn't much hope for Lance Stroll.
In terms of points, unsurprisingly, it was Vettel who brought home the lion's share, even though his head didn't always appear to be in the game. However, Stroll did his part, contributing 30% of the haul.
Earlier in the season, I suggested that he was showing signs of improvement. Looking back through the last ten races, he finished ahead of his illustrious teammate five times. I'm not suggesting he's an FWC because, yeah, he's not, but he may yet surprise us if AMR can design a car worthy of the job.
No cigar, not even a hand-rolled cigarette
To be fair, AMR started to sort their shit out at the back end of the season, but it was all too little too late. They are still a relatively new team with an ambitious CEO who's in a hurry to conquer F1. Krack reported that "Dad" is being patient, but patience is a relative term.
If someone holds a gun to your head and tells you they're going to count to ten instead of five, it's still tricky to focus on the task at hand. It takes time to build a team. If AMR becomes a revolving door in personnel terms due to a perceived lack of performance, there's little chance of rising much higher in the Constructors' Championship.